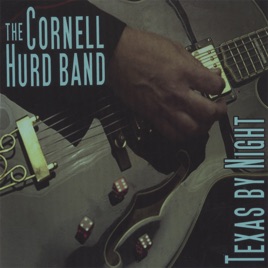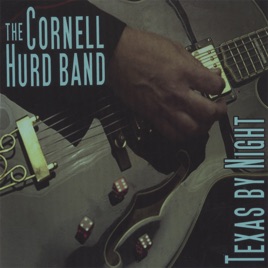 | | TITLE | TIME |
| --- | --- | --- |
| | | 1:09 |
| | Texas By Night (ride West) | 1:48 |
| | You Only Kiss Me When We Say Goodbye | 2:35 |
| | | 2:42 |
| | | 2:49 |
| | Black Smoke a Blowin' Over 18 Wheels | 2:19 |
| | We're Not Married Anymore | 1:51 |
| | I Don't Know Why I Love You (but I Do) | 3:34 |
| | There Are Strange Things Happening Everyday | 3:26 |
| | Dim Lights, Thick Smoke and Loud, Loud Music | 3:19 |
| | | 2:37 |
| | Let's Party With del (part 1) | 2:22 |
| | | 3:39 |
| | There's a Still a Lot of Love In San Antone | 3:47 |
| | If You Play With My Mind (you're Gonna Get Your Hands Dirty) | 3:53 |
| | Texas By Night (ride West) | 2:20 |
16 Songs, 44 Minutes

℗ 2006 Behemoth
About The Cornell Hurd Band
b. Daniel Cornell Howard, 1952, San José, California, USA, although some sources suggest that Hurd was born in 1949 in Honolulu, Hawaii. In 1968 guitarist Hurd and bass player Frank Roeber formed a four-piece band to play for fellow high school students in Cupertino, California. After one public performance, the band folded but reappeared a little later, now named the Ragg Brothers, with Hurd, Roeber, Cornell's brother Drew Hurd (harmonica), Joel Crawford (vocals), and Kim Muscatel (lead guitar). The group worked sporadically, playing some original material amid covers of western swing music.

By 1971 Hurd and Roeber had moved to Berkeley, California, where they formed the El Rancho Cowboys. With them in this band were Gary Dulleck (piano), Lyle Pratt (lead guitar), and Kim Winn (drums). With some personnel additions and changes, the band played on into 1973, working all manner of one-night stands, including opening shows for big name artists. For a short while, Hurd worked at an electronics plant but was inspired by music he heard in Texas to form a new band, again with Roeber and Crawford, which he named the Original Mondo Hotpants Orchestra. This band survived long enough to make a couple of EPs, the eight tracks being mainly original songs. There followed in swift succession personnel changes and name changes as the band played club and concert dates on tours mainly in the Midwest and in Texas.

By the end of 1976 Hurd had a band that was approaching his ideal and shortly thereafter dropped the Mondo Hotpants title to become the Cornell Hurd Band, a name that was taken much more seriously. Over the next few years there were constant changes in personnel although Hurd and his brother, Roeber, Patrick Hennessey and Dave Clemes were consistent members into the early 80s, while guitarist Paul Skelton was in and out all the time. Their tours took them steadily further afield and their recording sessions became more frequent. Still active in the early 00s, the band played in France in mid-summer 2005, at which time the personnel included Skelton (guitar), Howard Kalish (fiddle), Blackie White (guitar), Scott Walls (steel guitar), Del Puschert (tenor saxophone), T. Jarrod Bonta (piano), Randy 'The Badger' Glines (bass), Lisa Pankratz (drums), and Danny Roy Young (rub board).