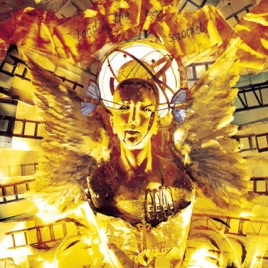 | | TITLE | | TIME |
| --- | --- | --- | --- |
| | | | |
| | | | |
| | | | |
| | | | |
| | | | |
| | | | |
| | | | |
| | | | |
| | | | |
| | | | |
| | | | |
| | I Will Not Take These Things for Granted | | |
12 Songs, 46 Minutes
Released:

Aug 27, 1991

℗ 1991 Sony Music Entertainment Inc.
About Toad the Wet Sprocket
Named in honor of a sketch by the Monty Python comedy troupe, Toad the Wet Sprocket became one of the most successful alternative rock bands of the early '90s, boasting a contemporary folk-pop sound that wielded enough melody and R.E.M.-styled jangle to straddle both the modern rock and adult contemporary markets. Singer Glen Phillips, guitarist Todd Nichols, bassist Dean Dinning (the nephew of '50s hitmaker Mark "Teen Angel" Dinning), and drummer Randy Guss formed the group in 1986 in their native Santa Barbara, California. After honing their sound in local bars, the bandmates entered a nearby studio in 1988 and recorded their debut LP, Bread and Circus, in eight days at a cost of $650. Originally sold as a homemade cassette in Santa Barbara record stores, the album eventually made its way to the Los Angeles offices of Columbia Records, which signed Toad only after agreeing to the band's request to reissue Bread and Circus in its original form, without any alterations or remixes.

The somber Pale, produced by Marvin Etzioni, followed in 1990. After years of persistent touring, Toad the Wet Sprocket's commercial breakthrough followed with 1991's Fear, as the single "All I Want" -- quite nearly left off the album -- became a Top 20 hit. Another single from the LP, "Walk on the Ocean," fared similarly well, and the combination pushed Fear to platinum sales. Three years later, Toad returned with Dulcinea, which generated a third Top 40 hit with the single "Fall Down." While "Fall Down" seemingly catered to the grunge generation with its minor-key riffs and anxious vocals, the bulk of Dulcinea emphasized Toad the Wet Sprocket's acoustic craft, and the band scored another hit with the mellow "Something's Always Wrong."

In Light Syrup, a collection of unreleased material, appeared in 1995. Although it contained the hit song "Good Intentions," the album didn't sell nearly as well as its predecessors, possibly due to the inclusion of "Good Intentions" on the popular Friends soundtrack. Coil, Toad the Wet Sprocket's fifth proper LP, followed in 1997 and suffered a similar fate, yielding one single ("Come Down") but failing to command the attention of Toad's earlier work. Faced with a dwindling stream of hits, the group ultimately split in July 1998, with the compilation album P.S.: A Toad Retrospective surfacing in 1999.

Glen Phillips launched a solo career several years after the band's breakup. He remained the most visible member of the group, collaborating with Nickel Creek and issuing a string of solo releases during the early 2000s. Toad the Wet Sprocket reconvened for several tours during the decade's latter half, with Phillips often serving as the band's own opening act. It wouldn't be until 2009 that the band went from summer tours and occasional one-off gigs to something the members no longer considered to be broken up. In 2010, officially reunited, Toad's members gathered to re-record new versions of older hits for use in film and television, not owning the rights or making much money from the famous recorded versions of older material. Shortly after that, work was begun on brand-new material, resulting in 2013's New Constellation, the band's first new studio album in over 16 years. The album was funded primarily by fans through an online campaign. ~ Jason Ankeny & Andrew Leahey
ORIGIN

Santa Barbara, CA

GENRE

FORMED

1986
Millions of songs.
Zero ads.
New subscribers only. Plan automatically renews after trial.