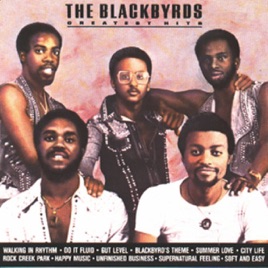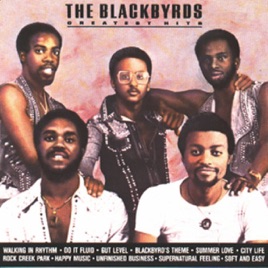 11 Songs, 51 Minutes
Released:

Jan 1, 1989

℗ 1989 Fantasy, Inc.
Ratings and Reviews
THE FUNK
donald byrd started the 70 funk all his cuts have a mellow flow with a funky beat this is 70s music!
the truest funkiest,should 've been jazz band ever
these guys were the truth,the music contained here is from my high school years.the beauty is the way they played harmonized and just made you feel good is unreal to this day.anyone who has not heard this (younger,hip hop crowd)you will when you search for good music these guys were a tight outfit,but the flute playing is orgasmic....peace
Hector V.
Rock Creek Park
TCM. Totally Cool Music! Heard it on the radio the other day...Shazzamed, then iTuned it. Right now it is playing through the car speakers as I long for the '70s lifestyle, while snappin' my fingers sitten in L.A. traffic! I sooo love The Blackbyrds sound. Nothin' like it out there today. If there is an up-and- coming group out there looking to duplicate a sassy yet smooth sound, surely they couldn't go wrong duplicating The Blackbyrds. "Oh yeahh, in Rock Creek Park."
About The Blackbyrds
The Blackbyrds were a jazz-funk group with thick R&B streaks running down their backs. Assembled by Donald Byrd in 1974, the group's original members -- percussionist Pericles "Perk" Jacobs, Jr., drummer Keith Killgo, keyboardist Kevin Toney, reeds player Allan Barnes, bassist Joe Hall, guitarist Barney Perry -- were mined from Howard University's music department, where the doctor and jazz legend was an instructor. (Other key players included guitarist Orville Saunders and saxophonist/flautist Steve Johnson.) During the Blackbyrds' nearly decade-long existence, the group cut a handful of LPs (1973's The Blackbyrds, 1974's Flying Start, 1975's City Life, 1976's Unfinished Business, 1977's Action, 1980's Better Days); scored films (1975's Cornbread, Earl and Me); and supported artists like B.B. King, Mandrill, and Roberta Flack. "Walking in Rhythm," "Rock Creek Park," and "Happy Music" are their three best-known cuts; they have remained underground club classics, and they have been kept alive, in part, through sampling. The group's catalog has been overhauled and reissued a number of times; multiple best-ofs have been released (Fantasy's Greatest Hits is the strongest and most thorough), and most of the group's full-length output has been put out on CD through two-fers. As far as outside activities were considered, Barney Perry released a solo album under the name Blair in 1978 (through his own Solar Sound imprint). The remaining members' involvements are far too extensive to list. ~ Andy Kellman
ORIGIN

Washington, D.C.

GENRE

FORMED

1973