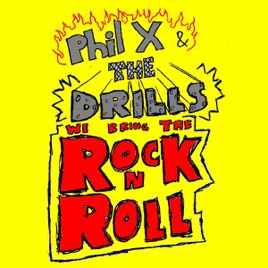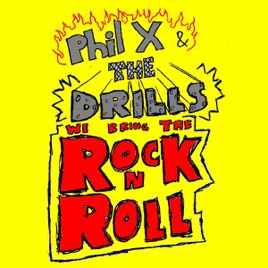 We Bring the Rock 'n' roll [Explicit] - EP
| | TITLE | | TIME |
| --- | --- | --- | --- |
| | We Bring the Rock 'n' Roll | | 2:24 |
| | | | 2:15 |
| | | | 3:14 |
| | | | 2:19 |
| | You're Not Happy 'til I'm Not Happy | | 3:24 |
| | | | 2:51 |
6 Songs, 16 Minutes
Released:

Aug 2, 2011

℗ 2011 Goldielocks & Xman Productions
Ratings and Reviews
AWESOME!!!
The Drills are such an unbelievably talented band - this new album has instantly become my favourite! Everything about these songs is great - the musicianship is out of this world. I can't believe that Phil can play AND sing "Talk you off the ledge". It's such an awesome rhythm and a cool song. "We bring the rock n roll" should be the song we all have cued up the minute the clock hits 5:00 - it will bring you back to life!! I bought the "clean" version of this album as well for my kids who really loved "Air Hockey Champion of the World" from their other album which isn't linked to this one for some reason. Search for "The Drills" and you'll find it. Such fantastic music!!
Straight Forward Rock n Roll
Phil X & The Drills live up to the album title. Every song is a gem, no filler here. Phil is a fantastically gifted guitarist and singer, and Dan and Dogboy hold down the rhythm. The music is great, riff-laden, straight forward, party rock n roll. The audio mix makes you feel like the band is in the room with you.

I wish more artists would be confident to deliver an EP full of great tunes, rather than an LP with a handful of good songs and a bunch of filler.

Don't miss The Drills previous album as well, "Kick Your A** In 17 Minutes". The Drills are quite simply the best American Rock band around. Bar None.
AWESOME but still......
After the first album came out it was literally my favorite album, it was hard rockin crazy and original. however this one seemed to lack the creativeness of the fist. one of the things that really kept the music entertaining was Phill always adding crazy lil sounds like his "scotty beam me up" noise in from the future. this album is great however i think it lacked some of that creative cazy-ness that iv'e come to expect form the drills.