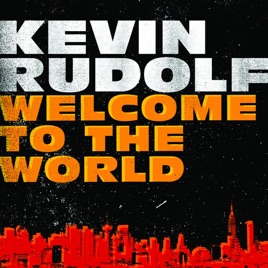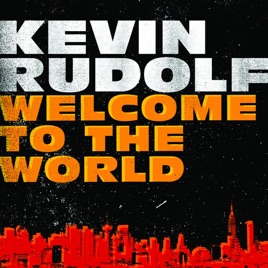 Welcome to the World - Single
| | TITLE | TIME | PRICE |
| --- | --- | --- | --- |
| | | 2:38 | $0.99 |
1 Song

℗ 2009 Cash Money Records Inc.
Customer Reviews
Yes!!
It's Only .99!! Yes The remade it and it's only .99 I am buying this GO KEVIN!!!!!!!!
THIS SONG RULES!
This song was on his previous album "in the city" and it is my favorite song of all time by kevin rudolf. Great song, MUST BUY!
About Kevin Rudolf
A genre-jumping singer, songwriter, producer, and guitarist based in Miami, FL, Kevin Rudolf grew up in New York City. With his mother working as a singer, the young Rudolf was introduced to the nightclub scene at a very young age. By the time he got his first guitar at the age of 12, he had already been exposed to all sorts of bands and many different genres of music. His teens would be filled with the usual basement bands and local bar combos, but when he bought a keyboard and computer he was able to break out on his own, recording the genre-blending music he wanted to and learning how to produce and engineer in the process. The one-man band and producer was then signed to Madonna's Maverick label under the pseudonym Binocular. A self-titled '80s-flavored album from the project appeared in 2001, but beyond some positive reviews it went unnoticed. After scrapping the project, it was through a chance meeting with engineer Jimmy Douglass that Rudolf was introduced to superstar producer Timbaland. He had just planned to watch the recording session, but when Timbaland found out Rudolf could play guitar he had him plug in and contribute to Lil' Kim's 2003 hit "The Jumpoff." It was the first of many collaborations between the producer and guitarist, and soon Rudolf was adding work with the Black Eyed Peas, Justin Timberlake, Nelly Furtado, and David Banner to his résumé. In late September of 2008, Rudolf launched his solo career on the Cash Money label with the rock-rap blend "Let It Rock," featuring special guest Lil Wayne. The instant hit single was a teaser for Rudolf's debut album, In the City, which landed in late 2008. Two years later he returned with To the Sky, which featured Flo Rida, Three 6 Mafia, and Weezer's Rivers Cuomo as guests. ~ David Jeffries
ORIGIN

Manhattan, New York, NY

BORN

1983