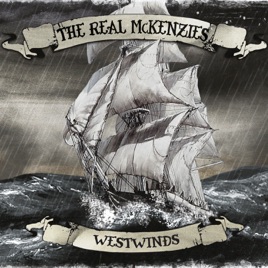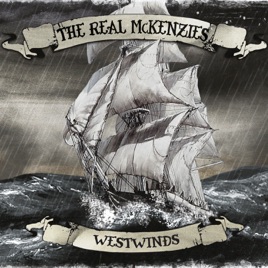 | | TITLE | | TIME |
| --- | --- | --- | --- |
| | | | 4:08 |
| | | | 2:52 |
| | | | 3:18 |
| | | | 3:54 |
| | | | 3:00 |
| | | | 2:41 |
| | | | 2:57 |
| | | | 2:39 |
| | | | 3:39 |
| | | | 2:56 |
| | My Head Is Filled With Music | | 2:59 |
| | | | 4:30 |
| | Pipe Solo - Francis Fraser | | 4:39 |
13 Songs, 44 Minutes
Released:

Mar 27, 2012

℗ 2012 Fat Wreck Chords
Ratings and Reviews
You can't go wrong with Real McKenzies!
Another very solid effort from the McKenzies. This album has it's share of what we've come to expect from these guys, up-tempo, great, celtic-punk songs. It also smacks of a little maturity, like maybe they've grown up a little bit. As the cover would indicate, this collection does tend toward the maritime in theme, but over all it fits perfectly into my Real McKenzies collection! I would highly recommned this one to anyone interested in trying this band out.
Buy It or Die
I do what I want might be one of the more powerful songs ever written by the bunch. The production quality of this album is also a step up. If you like The McKenzies you'll like this album, same quality drinking/fighting music they have mastered the art of making. Bottom line, five oota five stars.
Best Album Since 10,000 Shots!
Wow, this McKenzies album is an instant classic in my opinion right up there with the masterpiece of 10,000 shots. It's so fun to listen too, the cover art really says it all. All aboard an amazing lyrical journey accompanied by bagpipes and drunken men. Oh yes. This is one for the books.
About The Real McKenzies
The Real McKenzies do for Scottish folk music what the Pogues did for the traditional music of Ireland. They rev it up to a speed and power that approximate punk rock, but still maintain the melodic sense of the original sound, and sometimes use bagpipes and acoustic guitars to give it a taste of folkie authenticity, while the lyrics deal with the joys and tragedies of Scottish history, as well as the group's well-documented love of booze. The Real McKenzies were founded in Vancouver, British Columbia, Canada in 1992; the group was the brainchild of lead singer and songwriter Paul McKenzie, who has been the only constant member of the group since they began. McKenzie claims that as many as 100 musicians passed through the group's membership in its first two decades, explaining to journalist Nicole Veerman in 2013, "I keep having to get younger people because they're the only ones that are good at putting up with this rock & roll lifestyle, and then they last a few years, they get older and I have to find someone else young again." Well known for their busy touring schedule -- they often spend as much as eight months of the year on the road -- the Real McKenzies started playing Canadian clubs not long after they launched, and in 1995, they dropped their self-titled debut, released by IFA Records. In 1998, the group's second album appeared, Clash of the Tartans, which was released by Sudden Death Records, the label founded by Joe Keithley (aka Joey Shithead of Canadian punk legends D.O.A.).

With 2001's Loch'd & Loaded, the Real McKenzies hooked up with American punk label Honest Don's Records, who would also handle 2003's Oot & Aboot. In 2002, the Real McKenzies documented their rowdy live show with a concert album, Pissed Tae Th' Gills: A Drunken Live Tribute to Robbie Burns, which was released in both audio and video formats. With 2005's 10,000 Shots, the Real McKenzies jumped ship to Fat Wreck Chords, the noted California punk label that served as distributor for Honest Don's. The relationship would be fruitful, with the group releasing four albums through Fat between 2008 and 2015, and label prexy "Fat Mike" Burkett (who is also the leader of NOFX) produced their 2015 release Rats in the Burlap. Through their steady road work and consistent run of recordings, the Real McKenzies have built up an impressive fan following, and have shared stages with fellow Celtic punk acts Flogging Molly, the Dropkick Murphys, and Shane MacGowan, as well as many noted punk and metal favorites, including Metallica, the Misfits, Rancid, and Voodoo Glow Skulls. ~ Mark Deming
ORIGIN

Vancouver, British Columbia, Cana

GENRE

FORMED

1992