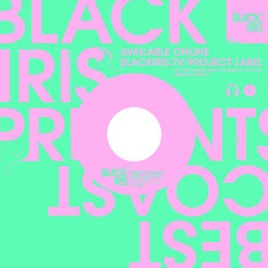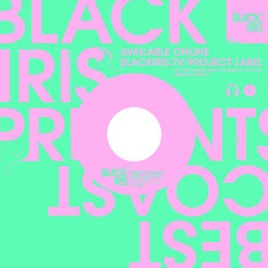 When I'm With You - Single
2 Songs, 5 Minutes
Released:

Oct 29, 2009

℗ 2009 Black Iris
Ratings and Reviews
Lo fi classics
Straight chill music for the hipster junkie out there. Still waiting for "the sun was high" another goodie.
High Five, Lo-Fi!
It's reminds me a bit of Exile in Guyville. YAY SURFER LIZ PHAIR!! I'm really digging this and look forward to releases in the future.
My new favorite band!!! YAY!!
This is what I've been waiting to hear, I just didn't know it yet. "So Gone" has to be the greatest song ever.
About Best Coast
Bethany Cosentino was no stranger to the stage when she began working on recordings with bandmate Bobb Bruno under the name Best Coast in 2009. A former child actress, Cosentino had started writing songs in her teens, and had gained a strong online following by the time she was 17 thanks to a handful of squeaky-clean pop tunes she made available on her MySpace page under the nom de teen pop Bethany Sharayah. "I had interest from major labels," she said in a 2009 interview with PopSense. "And it was kind of overwhelming and I realized that I wasn't ready to be a 'pop princess.'" In the years that followed, Cosentino put in time as a member of the spacy experimental pop group Pocahaunted and went to school in New York. She moved back to Los Angeles in 2009, at which point she started working with Bruno on Best Coast's first demos.

Drawing inspiration from '60s surf rock and girl groups, Best Coast's noisy lo-fi sound gave a nod to contemporaneous acts like Hot Lava, the Vivian Girls, and Brilliant Colors. Best Coast's first year saw a flurry of little releases: a self-titled 7" single on Art Fag; a cassette tape release, Where the Boys Are, on the U.K. label Blackest Rainbow; a split 7", Up All Night, on Atelier Ciseaux; an EP, Make You Mine, on Group Tightener; and a self-titled 7" on Black Iris. Best Coast had become something of a sensation by the time 2009 came to a close; the band enjoyed a bit of attention from the media (notably from Nylon magazine), and Make You Mine made its way onto a few year-end lists. The band embarked on its first U.S. tour early the following year, sharing the stage with the Vivian Girls. Their profile continued to rise in 2010 with the release of "When I'm with You," which was accompanied by an adorably cute video. The duo signed to Mexican Summer Records and began work on a debut album. Meanwhile, Cosentino made a summer single for Converse (a collaboration with Vampire Weekend's Rostam Batmanglij and rapper Kid Cudi) and Best Coast added a full-time drummer, ex-Vivian Girl Ali Koehler. The group's album Crazy for You, which featured Cosentino's cat, Snacks, on the cover, was released in July.

Best Coast's star continued to rise over the next two years, with plenty of touring and festival appearances. In August of 2011 Drew Barrymore directed the West Side Story-meets-The Warriors-inspired video for "Our Deal" off of Crazy for You. During this time, a lot of attention was paid in the press to Cosentino's very public relationship with Wavves' Nathan Williams. The two collaborated and toured together during late 2011. Also, at the end of the year, Ali Koehler was ousted from the band. In May 2012, Best Coast's sophomore LP, The Only Place, was released by Mexican Summer. Produced by Jon Brion, it boasted a more professional recording quality than anything the group had done to date. The duo's next release was their first for Cosentino's new label, Jewel City. Sporting a new drummer, Brady Miller, and a sound that split the difference between the noisy punch of their debut and the polish of The Only Place, Fade Away was released in the fall of 2013. Around this time the band met up with producer Butch Walker to begin work on a new album, but nothing came of it. The sessions continued with producer Wally Gagel (who worked on Fade Away and has a CV that extends from Superchunk to Rihanna), and the band signed to Capitol Records subsidiary Harvest. The '90s alt-rock-influenced California Nights was released in May of 2015. ~ Margaret Reges
ORIGIN

Los Angeles, CA

GENRE

FORMED

2009