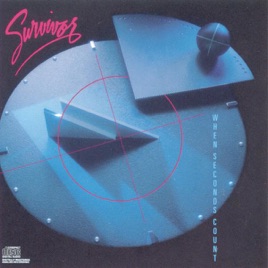 10 Songs, 42 Minutes
Released:

Dec 31, 1985

℗ 1986 Volcano Entertainment, III, L.L.C.
Ratings and Reviews
Top of Survivor's Game
It's clear that Survivor moved way past Eye of the Tiger with another great release with When Seconds Count. After Eye of the Tiger, we didn't see much from Caught in the Game, but Vital Signs really got our attention. How would Survivor follow up after Vital Signs? How about the best songs in their catalog, all thrown into one? The opening track "How Much Love" sounds a bit like High On You, but it's a terrific opener. Is This Love, Man Against the World, Rebel Son, Backstreet Love Affair, and In Good Faith are flawless. In Good Faith and Rebel Son are probably the best Jamison songs I have ever listened to.

This one is a great record from start to finish. I recommend downloading the whole record, not just individual songs, because from start to finish, you won't be disappointed.
Survivor
It was clear by this point the band was running out of steam, but I do not believe the description to be true. All of these songs are uniquely Survivor and almost every single one is good.
Truly great album
One of Survivor's best albums, alongside Vital Signs. Jimmi Jamison's vocals are flawless. Survivor was one of the best arena rock bands of the Eighties, and although it could be argued that their music was somewhat derivative of other arena bands of the late seventies and early eighties, on these two albums they really seem to perfect a sort of soft anthem rock. It's all about structure and perfection: tightly constructed melodies and soaring vocals. The guitar is more restrained than on a typical mid-eighties release, and that actually works well for them.