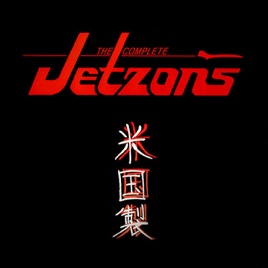 EDITORS' NOTES
Arizona's Jetzons were one of those bands destined for international fame who had to settle for limited regional notoriety instead. In the early to mid-'80s, they were Arizona's biggest band and a major influence on hitmakers who later rose from the greater Phoenix area, such as The Gin Blossoms and The Refreshments. That influence is justified, and The Jetzons' songs are now, after all these years, gaining some traction. (They're winning some new international fans via song placement in films.) The tunes, penned by the gifted and unsung songwriter Bruce Connole, transcend time and setting. (Though some of the production choices—and the unfortunate band moniker—have squared the band in an early-'80s time capsule.) Connole's sound was his own, if sometimes shadowing Roxy Music and Talking Heads. "You," "I Love You," "Hard Times," and "4-3-1" all have deeper layers of personal questioning under not-so-restrained pop hooks. This collection is well worth owning, particularly for fans of smart '80s pop. (Noteworthy: keyboardist Brad Buxer later became Michael Jackson's musical director for 18 years.)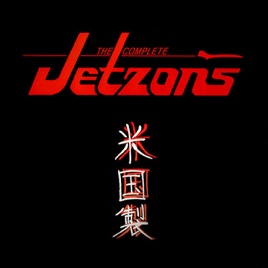 EDITORS' NOTES
Arizona's Jetzons were one of those bands destined for international fame who had to settle for limited regional notoriety instead. In the early to mid-'80s, they were Arizona's biggest band and a major influence on hitmakers who later rose from the greater Phoenix area, such as The Gin Blossoms and The Refreshments. That influence is justified, and The Jetzons' songs are now, after all these years, gaining some traction. (They're winning some new international fans via song placement in films.) The tunes, penned by the gifted and unsung songwriter Bruce Connole, transcend time and setting. (Though some of the production choices—and the unfortunate band moniker—have squared the band in an early-'80s time capsule.) Connole's sound was his own, if sometimes shadowing Roxy Music and Talking Heads. "You," "I Love You," "Hard Times," and "4-3-1" all have deeper layers of personal questioning under not-so-restrained pop hooks. This collection is well worth owning, particularly for fans of smart '80s pop. (Noteworthy: keyboardist Brad Buxer later became Michael Jackson's musical director for 18 years.)
9 Songs, 28 Minutes
Released:

Sep 12, 2008

℗ 2008 Fervor Records
Ratings and Reviews
Defining a Genre - THE JETZONZ WERE AMAZING!
This album ("Made in America" if I remember correctly) was an amazing debut album for the Jetzons and for the life of me I can not understand why they never made it big. Too bad for the rest of us as I think we lost out on that deal.

This album (yes I had it as a record way back then) was like a soundtrack to me for a particular year in college back at ASU in the 80's and I am amazed that I was lucky enough to find it again here on I tunes. Though I hate to lump them in with the "New Wave / Alternative" Genre of the 80's I guess that's the best place to put them. That being said and being lucky enough to experience them live several times, I would say they had one foot in the 80's and one foot in the 2000's. Their music was as good and clear live as it is here digitally. They weren't a cheesy 80's band as many were back then. When the Jetzonz took the stage you experienced something far more aggressive yet melodic. They had a way about them...a charisma that let you know this wasn't an ordinary band. ( a very hot keyboardist too!). The heavy Oberhiem keyboards were amazing and stood out the most to me during those live shows and I feel they were a little buried in this album mix, so add a little treble /high end to get the real feel when you listen to it. This goes for the vocals too. In my opinion base and drums (machine) were a little over emphasized but such was "The Sound" back then...maybe, I don't know.

Regardless they were "pop-y" and fun in a bit of an "emo" way. The guitar work was clean, melodic & not over done. Kudos to him! He's a good study for anyone who plays or wants to play in a band. For me and my friends "YOU" seemed to be the signature song of this band, it was the song that got us up & excited. We almost wanted to mosh to it before moshing was around. The song "Angel" was another that got you rolling. The art of the occasional harmony was not lost with the Jetzons either. The vocals were nice and harmonies well placed. These harmonies were so well done that they seemed to egg the crowd on to sing along and they did!

"I LOVE YOU" was another song that everyone seemed to understand and love. It was one of those songs that seemed to speak for us because at the time we certainly weren't good at expressing our infatuation frustrations.

"4-3-1" was just a unique song that was fun to hear and to watch being performed. It's just another song that I think was far ahead of it's time.

All in all I think we can all relate to buying an album or CD back then and hoping that there was more than just 1 good song on it. This is one of those albums that left you feeling like you hit pay dirt. Give it a shot, listen to it a few times and let the songs grow on you. Thanks guys wherever you are.

Z
Wow the Jetzons!
Wow I remember dancing to these guys back in the day. Always a great sound and I was always pissed that I did not hang onto my EP from back then.
So glad to see this here!
I still have the vinyl EP with the first six songs presented here only. I hesitate to play it these days, because I never thought I'd see it available again. Thank you Bruce, Brad, or whomever was responsible for getting it up (so to speak!) Yes, as someone has already pointed out, Jetzons were an amazing and tight live band! It takes a lot more than talent to "make it big," and it doesn't lessen the genius of the musicianship or musicality of Bruce Connole et al, that forces didn't converge and take this band on to fame and fortune. There's plenty of blame to go around about that, but no point. The music on this album is very much of its time and it was intended to be so; but these guys were very versatile and have proven so in their solo ventures.

Bruce and Brad Buxer (keyboards and backup vocals) are together again and making music in Nashville, reportedly under the name of a Bruce band from a few years ago, The Suicide Kings. Look for something excellent from that, if so.