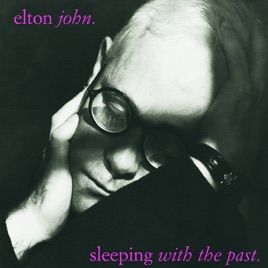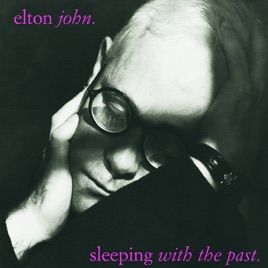 Sleeping with the Past (Remastered Bonus Track Edition)
Elton John
| | TITLE | | TIME |
| --- | --- | --- | --- |
| | | | |
| | | | |
| | | | |
| | Club at the End of the Street | | |
| | | | |
| | Stones Throw from Hurtin' | | |
| | | | |
| | | | |
| | | | |
| | | | |
| | | | |
| | | | |
12 Songs, 55 Minutes
Released:

Aug 29, 1989

℗ 1998 Mercury Records Limited
Ratings and Reviews
Elton's finest from the 80's Friday Music rates it A++++++
I had the pleasure of working with Elton for many years at the old MCA label, and this album was filled with nothing but incredible melodic songs and A+ musicianship as only Elton could provide. Sacrifice barely dented the charts in the USA, thanks to the idiots that programmed some radio stations back then, but the rest of the globe made it Number One....nevertheless, I told Elton a few years back that this was my favorite song of his that I ever promoted, and the next one was " Club At The End Of The Street" This track he gives a nod to the Northern Soul movement and tips his hat to the late Marvin Gaye. A fine song and the rest of the album just continues in that pattern. This one gets the lifetime achievement award from Friday Music A++++++

Thank you Sir Elton!

JR
Friday Music
a total original from EJ
This doesn't sound like ANY of his other work. Be warned, there aren't any real rockers except perhaps the two weak bonus tracks. Nevertheless, this album has a certain mood and feel to it. It was supposed to be a tribute to 60s soul, but it sounds nothing like that, either. Even longtime fans will be shocked to hear Stone's Throw, which is SO smooth and un-EJ. I Never Knew, Amazes Me, Blue Avenue, and Whispers are all five stars. Sleeping With the Past is great, too. Durban Deep, Healing Hands, and Club are all flawed, I guess, but they're so fun, you don't care. Sacrifice is a classic that some people love. I could live with or without it. I highly recommend breaking the last two songs off, as they don't fit the mood at all.
Must have for Elton fans
I've had this CD for a few years but I cannot get enough of the song Sacrfice....I'm obsessed with this song and listen to it at least 2 times a day, at the gym, my ride home and sometimes to put me to sleep, I know this is crazy but I've must of listened to this song over 2000 times and I never get sick of it. Blue Avenue and Whispers are also my other favorites from this CD.