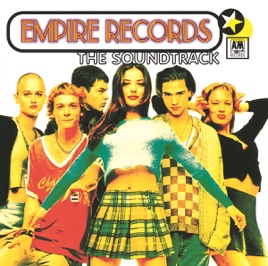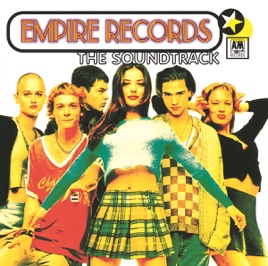 Empire Records (The Soundtrack)
Various Artists
TITLE
TIME

Til I Hear It from You

Gin Blossoms

3:46
2:21

A Girl Like You

Edwyn Collins

3:55
4:24

Crazy Life

Toad the Wet Sprocket

4:17

Bright As Yellow

The Innocence Mission

3:32

Circle of Friends

Better Than Ezra

3:26

I Don't Want to Live Today

Ape Hangers

3:14

Whole Lotta Trouble

Cracker

2:27

Ready, Steady, Go

The Meices

3:05
4:24
5:18

Here It Comes Again

Please

2:41

The Ballad of El Goodo

Evan Dando

3:41
2:37
15 Songs, 53 Minutes

℗ 2011 A&M Records
Ratings and Reviews
Love this soundtrack!!
Soundtrack and movie are one o my favorites!!
Great soundtrack!!!!
What the heck took so long???
Different mix of Crazy Life
The movie soundtrack has a different mix of Crazy Life than Coil does, with more reverb. If you are a Toad the Wet Sprocket fan, you should check it out, even if you have Coil already.