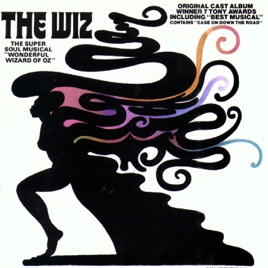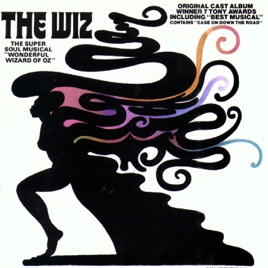 The Wiz (Original Cast Recording)
TITLE
TIME

The Wiz

0:25

The Wiz

3:26

The Wiz

3:24

The Wiz

2:20

The Wiz

3:26

I Was Born On the Day Before Yesterday

The Wiz

3:18

The Wiz

2:28

The Wiz

2:22

The Wiz

1:43

The Wiz

4:03

So You Wanted to See the Wizard

The Wiz

1:53

What Would I Do If I Could Feel

The Wiz

2:55

Don't Nobody Bring Me No Bad News

The Wiz

2:28

The Wiz

2:47

The Wiz

2:15

The Wiz

2:18

The Wiz

3:32
17 Songs, 45 Minutes

℗ 2005 Atlantic Recording Corp. Manufactured & Marketed by Warner Strategic Marketing
A Review from Dorothy
This soundtrack is amazing!! The spring musical at my high school was The Wiz last year and I played Dorothy. I was a bit skeptical when I first heard that this was the show we would be doing, but after listening to the soundtrack, I immediately fell in love with the music. Even after months of rehearsing didn't make me sick of it. Anyone who likes Wicked, or even the original Wizard of Oz, will love this album. It's not called the "super soul musical" for nothing!
the wiz = amazing
My middle school is doing this for our spring musical. It's a GREAT show. It makes the wizard of oz look bad.
Click your heels three times, and buy the album!!
Although the movie may stink like, well, I can't think of anything that stinks as bad as the movie, I absolutely adore the music from the broadway show. :) I was in this show over the summer, and I got to love the music!! If you buy this, your money will not go wasted!! Believe me... :)
About Hinton Battle
Though he was much more successful as a dancer and actor, Los Angeles vocalist Hinton Battle did record in the mid-'80s for Quincy Jones' Qwest label. His 1986 LP Untapped didn't generate much excitement or display much commercial clout. ~ Ron Wynn