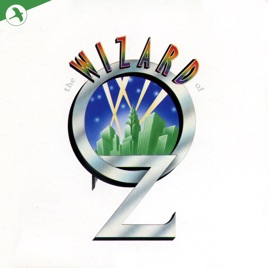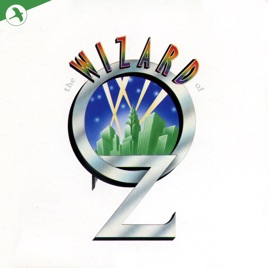 The Wizard of Oz (Original London Cast)
Various Artists
TITLE
TIME

RSC Orchestra

2:04

Gillian Bevan

3:14

RSC Orchestra

3:06

Gillian Bevan

11:12

Gillian Bevan & Paul Greenwood

4:09

Gillian Bevan, Paul Greenwood & Simon Green

2:51

We're Off to See the Wizard

Gillian Bevan, Paul Greenwood & Simon Green

1:35

Gillian Bevan, Paul Greenwood, Simon Green & Trevor Peacock

2:12

Gillian Bevan, Joyce Grant, Paul Greenwood, Simon Green & Trevor Peacock

2:02

Gillian Bevan, Joyce Grant, Paul Greenwood, Simon Green & Trevor Peacock

1:27

RSC Orchestra

2:11

David Glover, Gillian Bevan, Paul Greenwood, Simon Green & Trevor Peacock

5:09

If I Were King of the Forest

Gillian Bevan, Simon Green & Trevor Peacock

4:18

Gillian Bevan, Paul Greenwood, Simon Green & Trevor Peacock

5:09

The Winkies

2:25

Ding Dong the Witch Is Dead

Billie Brown & Gillian Bevan

1:29

Gillain Bevan, Joyce Grant & Simon Green

2:17
17 Songs, 56 Minutes

℗ 2000 JAY Productions Ltd.
Too Much Voice
You may not agree with me, but I think the Dorothy on this CD has WAAAAY too much voice for a sweet little farm girl from Kansas. Am I right or am I totally out of it?
Best STAGE Recording
The reason why people might say this is bad - is because they are used to the movie. This recording features all the cuts from the movie version. Playing Hunk/Scarecrow in Wizard of Oz, this is the best resource for the show, yet.