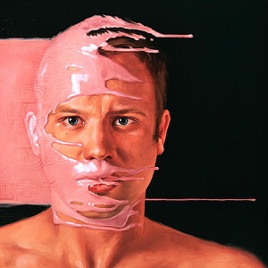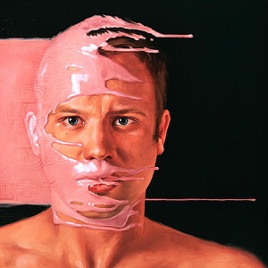 | | TITLE | TIME |
| --- | --- | --- |
| | | 2:54 |
| | | 2:58 |
| | | 2:45 |
| | | 4:39 |
| | The Song You Didn't Write | 4:46 |
| | | 3:18 |
| | | 2:11 |
| | | 3:23 |
| | | 1:34 |
| | | 4:21 |
| | | 2:28 |
11 Songs, 35 Minutes

℗ 2010 Gavin Castleton
Fun and Moving
Gavin's new album is accessible yet still the awesome prog rock he should be known for. "Grandhands," "Why Is It So Hard?," and this latest version of "Scared Scared Scared" as as great Gavin's best songs. I get some young Peter Gabriel and Boss vibes here and there too.

As an album it's hard to beat Home as a singular whole, but Won Over Frequency somehow all makes sense together - despite moving from tumbleweed cowboy sounds to ballads to something close to punk rock. Maybe it's because these are all hit songs, or maybe its the awesome production values and stringed instruments, or maybe it is that you can so easily relate to Gavin's lyrics and the emotivity (not a word) in his story-like way of putting together music. You can just FEEL it.
Another masterful, heartfelt work...
from Gavin Castleton. This is so good. The themes vary, but there isn't a single track that doesn't fit. All of these tunes are so much fun to listen to. I'll have this entire album in my rotation for quite a while. Gavin continues to amaze with his refined ear for sound and expression. Fun to listen to on even a surface level. But the more you listen, the more cool sounds and nuances you hear. Gavin should be much more famous than he is, but among those who know his music, professionals and fans alike, he is one of the more revered.

Check it out, now!
Gavin is more than a musician...
Gavin Castleton is truly an artist. No one even comes close to painting a picture with words like he does...the Bob Ross of the music world, dare I say.

Buy the album (and the rest of his material for that matter), sit back, and let him take you on a journey. You'll immediately be in the car with him and his Grandfather in "Grandhands". And likewise you'll be playing along with him and his "son" in Racing Trains.

His albums are more than just music...they are art. And I'm glad to be lost with him among his "happy little trees".