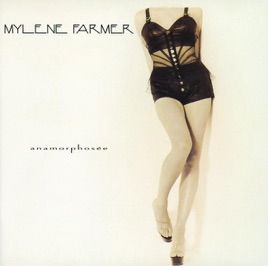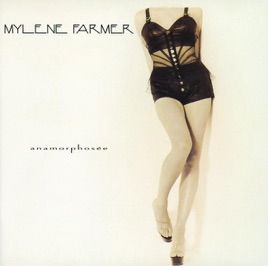 | | TITLE | TIME |
| --- | --- | --- |
| | | 5:00 |
| | | 5:29 |
| | | 4:31 |
| | | 4:45 |
| | | 5:08 |
| | | 4:27 |
| | | 4:25 |
| | | 5:23 |
| | | 5:20 |
| | | 3:53 |
| | | 4:49 |
| | Laisse le vent emporter tout | 4:02 |
12 Songs, 57 Minutes

℗ 1995 Polydor (France)
Mylene is hot
I cant understand a word she is singing but who cares. She's sexy and French.
Even French people can't understand what she says
Because she loves to play around with words, using two words which sound the same when spoken but are written differently and mean something different. This album was not your typical Mylène sounding work. Lots more guitars, hard sounds coming from the French Queen of the synth-pop. She talks about the end of the world (L'instant X), a lack of love and caring (XXL), hurt and pain (Comme j'ai mal) or the story of a prostitute, killed by her pimp (mega-hit California). The songs from this album are still sung by Mylène in concert to date and still sound fresh, more than 10 years after their release.
Very good
This disc is intoxicatingly good. On first listen to the normal American rock-trained ear, it seems a bit dense in production, and even musically puzzling in some places. Ah, but that is the wonder of this set or recordings. After a few more listens the genius starts to come through, and pretty soon this music has invaded your whole psyche. Listen to it in the dark with headphones enough times, and you'll be a big fan. Other collection that is worth getting is Mylene's Innamoramento. High marks for both.
About Mylène Farmer
Mylène Farmer is a Canadian-born French pop superstar who rose to fame in the 1980s and topped the charts time and time again for decades thereafter. Known for giving precious few interviews and doing little to no promotion, she is a deeply mysterious figure with a cult following of fans around the world. Videos and concerts are an integral part of her musical act and its inclination toward taboo subject matters such as sex and death.

Born Mylène Jeanne Gautier on September 12, 1961, in Montreal, Quebec, Canada, she moved to France at age eight and attended the Parisian drama school Cours Florent as a teenager. While studying to become an actress, she adopted the name Mylène Farmer in tribute to Frances Farmer, an iconic Hollywood actress from the 1930s. Upon meeting fellow Cours Florent student Laurent Boutonnat, Farmer made her recording debut as a pop singer with "Maman a Tort" in 1984. "Maman a Tort" was the first of many Farmer songs composed by Boutonnat, who also directed a risqué video starring Farmer as a Lolita figure in a revealing nightgown. More singles followed, and Farmer eventually scored her first Top Ten hit with "Libertine" in 1986. Her full-length album debut, Cendres de Lune (1986), was released around this same time.

Her second album, Ainsi Soit Je... (1988), spawned her first chart-topping single, "Pourvu Qu'elles Soient Douces," another provocative song with an epic video that ran for nearly 20 minutes and coupled French history with sex and death. As with subsequent albums, all the lyrics of Ainsi Soit Je... were written by Farmer while Boutonnat composed the music and directed the videos. In addition to her recording output, Farmer established herself right away as a dramatic concert performer, releasing the first of many live albums with En Concert in 1989.

Following third album L'Autre... (1991), subsequent studio albums were long awaited, released every half-decade or so. In the meantime, Farmer mounted sold-out concert tours, released an array of live and remix albums, and spent a lot of time out of the public eye. Despite the long absences, her popularity never waned; for instance, her seventh album, Point de Suture (2008), spawned five straight number one hit singles.

Farmer returned in the latter half of 2010 and appeared on celebrated French songstress Line Renaud's record Rue Wahington, where she performed a duet and wrote "C'est Pas l'Heure". The same year she also released her well-received eighth album, Bleu Noir, which topped the French charts for three consecutive weeks. Farmer enlisted Lady Gaga producer RedOne to handle the production and write music for the record, which marked the first material without long-time collaborator Boutonnat. In 2011 a second installment of greatest hits 2001.2011 was released and contains all of her hit singles since 2001 release Les Mots. ~ Jason Birchmeier
ORIGIN

Pierrefonds, Quebec, Canada

GENRE

BORN

September 12, 1961