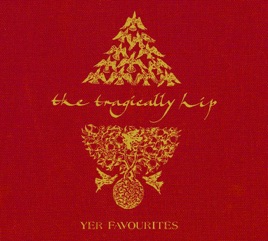 EDITORS' NOTES
Yer Favourites is an exemplar of truth in advertising—the 37 songs featured on this 2005 best-of compilation were determined by fan votes in an online poll. The result is a career-spanning overview that goes way deeper than the standard greatest-hits set. Alongside definitive '90s powerhouse rockers like "Fifty-Mission Cap," we're treated to key cuts from the band's post-2000 catalog, like the garage-greased "Vaccination Scar" and the atmospheric ballad "It's a Good Life If You Don't Weaken." The set also introduces two new songs to the canon: the raucous "No Threat" and sparkling acoustic serenade "The New Maybe."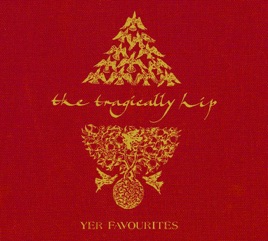 EDITORS' NOTES
Yer Favourites is an exemplar of truth in advertising—the 37 songs featured on this 2005 best-of compilation were determined by fan votes in an online poll. The result is a career-spanning overview that goes way deeper than the standard greatest-hits set. Alongside definitive '90s powerhouse rockers like "Fifty-Mission Cap," we're treated to key cuts from the band's post-2000 catalog, like the garage-greased "Vaccination Scar" and the atmospheric ballad "It's a Good Life If You Don't Weaken." The set also introduces two new songs to the canon: the raucous "No Threat" and sparkling acoustic serenade "The New Maybe."
| | TITLE | | TIME |
| --- | --- | --- | --- |
| | | | |
| | | | |
| | | | |
| | | | |
| | | | |
| | | | |
| | | | |
| | | | |
| | | | |
| | | | |
| | Looking for a Place to Happen (Remix) | | |
| | | | |
| | It's a Good Life If You Don't Weaken | | |
| | | | |
| | | | |
| | | | |
| | | | |
| | Escape Is At Hand for the Travellin' Man | | |
| | | | |
| | | | |
| | Courage (For Hugh MacLennan) [Remix] | | |
| | | | |
| | | | |
| | | | |
| | | | |
| | | | |
| | | | |
| | | | |
| | Gus: the Polar Bear from Central Park | | |
| | | | |
| | | | |
| | At the Hundredth Meridian (Remix) | | |
| | | | |
| | | | |
| | Locked In the Trunk of a Car | | |
| | | | |
| | | | |
37 Songs, 2 Hours 34 Minutes
Released:

Nov 8, 2005

℗ 2005 Universal Music Canada Inc.
Ratings and Reviews
A fantastic collection of Tragically Hip tunes. A Must Have!!!
It is a shame that this band has never "made it" in the USA. They are a fantastic band to see live. I lived right near the Canadian border and knew of them from Canadian radio stations. I have been a fan ever since. I recommend this album for anyone who knows of the Hip and wants a fine collection of their music. For anyone who stumbles onto this here in the USA give it a listen. Try New Orlenas is Sinking, Little Bones or Twist my Arm. This is well worth the time to try.
Best band that Buffalo, NY loves!
So underated, hard charging band, delivers the knockout punch. Been a fan since 1989. Their getting better all the time.
Great Stuff!
I learned about The Hip back when Doug Gilmour played for the Leafs. He referenced them in an interview on ESPN (TSN). I sought their music here in Colorado and have been a fan ever since. The music is from the heart, intelligent, sometimes tragic (no pun intended), but always cutting edge. I think the group is satisfied to not be "big" in the U.S. How many people in the states would know Bill Barilko and Maple Leafs history. A must for any hockey fan! True North American roots music!