1112 episode 02
By Agharta Studio
This app is only available on the App Store for iOS devices.
Description
The long-awaited sequel to the 1112 phenomenon is finally available on the App Store!

-----
4.5/5 - 148apps.com - "The second episode to 1112 shadows the first episode by taking the game to a whole new level of greatness. Games of this style have found their model to follow, and it's 1112."
-----
5/5 - touchmyapps.com - "1112 Episode 02 is a benchmark of how a sequel to an adventure game should be made on the iDevice platform."
-----
5/5 - appspy.com - "'1112 episode 02' is a deep and beautiful experience for your iPhone that's not to be missed for any adventure fan."
-----
4.5/5 - gamezebo.com - "'1112 Episode 02 manages to outshine its predecessor in every conceivable way."
-----
9/10 - iphoniacs.fr
-----
8/10 - funtouch.net
-----
17/20 - belgium-iphone.com
-----
18/20 - jeuxvideo.com
-----

Louis has arrived in New York in a rather mysterious way...
Help him discover why he has ended up in New York and follow his adventure promising unexpected developments and encounters.
1112 episode 02 is full of surprises and offers hours of amazing gameplay!

NEW FEATURES:

- All new advanced graphical design and artistic direction
- 25 new larger than life environments
- 14 new characters
- Various puzzles, each with a specific gameplay
- An incredibly responsive Multi-Touch user interface
- Original score
- Elaborate interactive narrative
- Totally redesigned game engine

Note: you do not have to own 1112 episode 01 to play episode 02, simply check the summary at the beginning of episode 02 to set the scene of 1112.

-----
1112 episode 02 HD available for iPad!
1112 episode 01 HD available for iPad!
1112 episode 02 available for iPhone/iPod touch!
1112 episode 01 available for iPhone/iPod touch!

-----
Become a fan on Facebook: facebook.com/1112game
Follow us on Twitter: twitter.com/aghartastudio
YouTube: youtube.com/user/aghartastudio
What's New in Version 1.1.0
- iOS 4 multitasking on supported devices
- performance improvements on latest devices
- added a link to the soundtrack on the iTunes Store
- tap with three fingers to display available exits in any scene
- both landscape orientations supported
NOTE: tap on the cellphone in the inventory to use it
iPhone Screenshots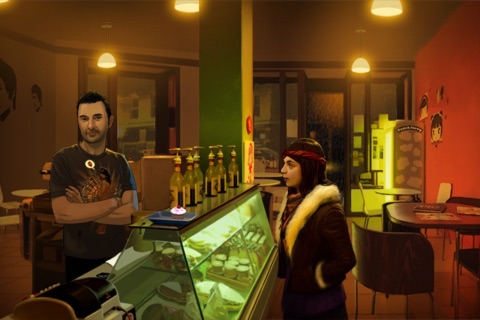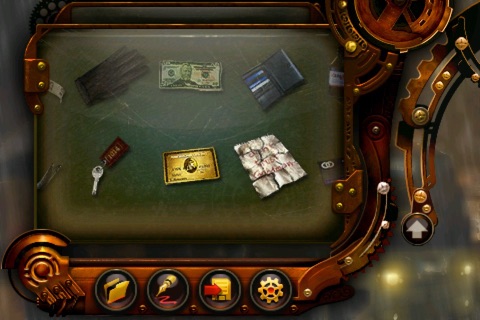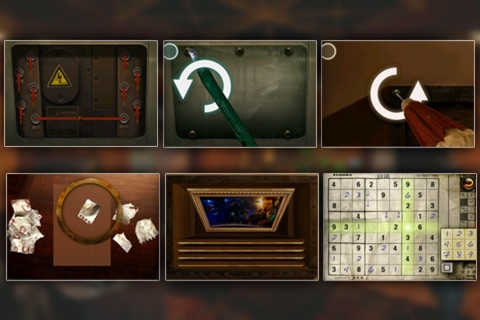 Customer Reviews
WOW! Great But Short
Well its Aug. 2011 & its been 6 months since my last review of this & still no word on a part 3. It was something like a year between the other 2. All we ask is for COMMUNICATION. Not very very cool to just not say anything at all. Not cool at all.
I gave Episode 1 scathing criticism because of the whole delay thing and I dont want to say that I am glad that we had to wait so long but Episode 2 was amazing. Of course the graphics were mind-blowing, just like the last time & they added more storyline, gameplay, interaction, etc. etc. etc. Couldn't have asked for more. I hope Episode 3 is out before too long.
Update: Ok so November 2008 was Episode 1. April 20somethingth 2010 Episode 2. It is now Feb 2011...what the??
Went to their website, it appears to be out of use. If I were running a business, I'd at least make sure everyone knows whats up. Most just assumed 2 was not going to happen. Who knows what is going on with 3.
With a combined wait of 2.5 years, they had better make Episode 3 ***AT LEAST*** three times the length of episode 2. Put some extra levels or another gameplay mode or something in there! Dont just assume people are going to be satisfied.
Improved but still stressful
Screw puzzle:
Easier to fill now but thing should fall back super slow when stop turning. I mean in real life screws don't automatically spin back. Took me 10 minutes to complete!!!!

Sodoku:
Insane. I know sodoku is cool, but still without cheating you'd be doing sodoku 50% of the time. Not everyone does Sodoku.
Sodoku should be baby easy in a game like this:
Level 1 should have 9 boxes, 1 for each 3x3 grid. Find the missing 1-9.
Level 2 can have 2 to solve for each 3x3 grid, so now you'll get more challenge but still keeping it watered down.
Level 3 should still be simple by having only no more than 27 boxes to fill.
The actual level 1 should only be the final level for the entire 1112 series.

Intro:
Text scenes move way too fast. I can't read and hardly skim that fast.

Promise:
Future episodes were supposed to be %50 of $7.99; $4.99 is only about 37.5% of $7.99. I know, I know, I should be grateful after 18 months, but I'm just making note.

Overall a fine but strange adventure game where you can't just always solve a problem 1-2-3. Sometimes a simple task has to involve completing 2-3 other tasks first.

The music's a bit weird. Controls are too.

This part though kind of asks more questions and concerns than part 1. But I'd highly recommend playing part 1 all the way through first, as I have new thoughts about what's happening.

I just hope part 3 will be out before the leaves turn orange in 2010.
Best point and click ever
I've always been a huge fan of point-and-click adventure games, but the Room 1112 series has surpassed anything I've ever played. The level of design detail in the scenes, the inventory items, the characters, is absolutely incredible. The usability of navigating through the town and using the inventory is smoother than I have ever seen before. I mean, come on, you can rotate and zoom-in on your inventory items (just in case you want to actually see those red and white sleeping pills sitting in the bottle). The characters are well-thought out and designed, to the point where I'd really like to meet them! The story is great and always keeps you wanting more. Episode 2 took me 4 hrs to complete and I was so so sad to get the "to be continued" message, but that's what makes true fans. Good job Agharda Studio! Looking forward to Episode 3 :)
View in iTunes
$4.99

Category:

Games

Updated:

Oct 07, 2010

Version:

1.1.0

Size:

99.9 MB

Languages:

English, French

Seller:

Agharta Studio
Compatibility: Requires iOS 3.0 or later. Compatible with iPhone, iPad, and iPod touch.
More iPhone Apps by Agharta Studio