1112 episode 03
By Agharta Studio
This app is only available on the App Store for iOS devices.
Description
The much-anticipated third episode of the 1112 phenomenon is finally available on the App Store!

4.5/5 - gamezebo.com - "Louis returns to Jalonsville for the best game in the series yet."
-----
9/10 - capsulecomputers.com.au - "1112 is an incredibly impressive game. The production values are higher than a lot of iOS games, and it manages to create an atmosphere which is not something I've experienced on iOS. This is a definite must have, it will keep you on the edge your seat and desperate for more."
-----
5/5 - iphonity.fr - "Très diversifié, jouabilité originale, aspect visuel et sonore de toute beauté et intrigue immersive, vous ne resterez pas pantois devant un jeu de cette envergure !"
-----
18/20 - belgium-iphone.lesoir.be - "La force du titre réside bien entendu dans sa réalisation sans failles! Le scénario, la jouabilité, la bande sonore et les graphismes ont été améliorés afin d'offrir au joueur une expérience fantastique pour un smartphone."
-----
17/20 - jeuxvideo.com - "l'aventure est tout bonnement réjouissante, et la réalisation de ce troisième épisode vient encore sublimer le tout."
-----
8/10 - funtouch.net - "Le studio Agharta signe avec 1112 une série de jeux d'aventures qui figure parmi les plus réussies de notre plateforme."
-----
8/10 - applicationiphone.com - "1112 Episode 3 est un très bon jeu d'aventure, avec ses nombreuses énigmes à résoudre et des graphismes soignés."
-----

Louis is back in Jalonsville by means of an enigmatic passageway.
The mystery thickens; our hero begins to stagger into madness.
Can you help him regain a foothold in reality?

Episode three of 1112 has much richer content than its predecessors; it will keep you in suspense for many hours!

FEATURES:
- A visual experience pushed to new heights
- 39 new backgrounds more real than real life
- 14 new characters
- 14 Achievements to unlock in Game Center
- Many puzzles with specific gameplays
- Ergonomics perfectly adapted to Multi-Touch
- Fluid, dynamic interfaces
- Original and spellbinding music
- A rich and immersive storyline
- Much longer than episodes one and two combined!

Note: it is not necessary to buy the preceding episodes; a summary is given at the beginning of the game.

-----
Become a fan on Facebook: 1112game
Follow us on Twitter: aghartastudio
YouTube: aghartastudio
iPhone Screenshots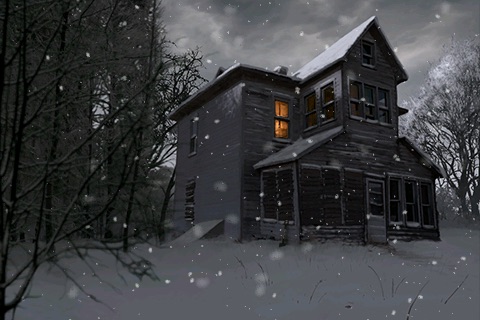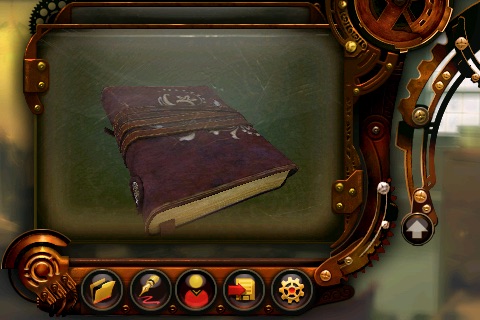 Customer Reviews
Best iOS Game to Date
It seems that the only iPhone games that succeed are loosely physics-based. Angry Birds was something to do on the bus, but after beating all 3, I really lost the appeal of that genre. I'm never going to play Cut the Rope. So I looked at what was on sale on the app store a few weeks ago. I found 1112 this way, and to my delight, it's been a real pleasure of a series. You play as a guy who looks like Johnny Depp. It won't make too much sense, but you can play episode 3 without playing the other 2. The game is suspenseful, but unlike episode 2, nobody tries to kill you. Since I'm using an original iPhone, the max OS is 3.x. There's a bug which crashes the game near the end (home office, inspecting papers on desk) on iOS 3.x, but Agharta Studio folks have corresponded with me to fix the problem. Hopefully an update patch will soon fix this. The customer support is excellent, and they have a forum on which you can find some solutions/help. This is the best iOS game that money can buy. I highly reccomend it to anyone. Beware though, it really stretches your brain. Also, the lead developer has hinted that future versions will have achievements. The only suggestion I have for the developers is to make the apps Universal instead of charging extra for an iPad version as well. There is a Mac version too, but I think this game translates better on mobile devices, especially when using the virtual phone (iClone) in-game.
Challenging but not impossible
I love this series and each episode is worth more than $5. The art, music and story are rich and you can tell a lot of time was put into it all. You get brought into the game with an engrossing atmosphere, so unlike any other app out there.

It starts off simple but quickly makes you rely on your own skills. You talk to many people seeking information and clues, a lot you have to use logic to put together. But there are other interactive qualities like riddle solving and lock picking. Humor and real life context is heavily involved. One downside is the trick of the eye clues, not very enjoyable when youre looking for hours for something barely in frame.

Though the story is very unsolved at this point, it's solid and connected. The creators can drag this out as long as they want, it's that entertaining.
Like David Lynch made an adventure game
As as series, 1112 is one of the true signature games on the iOS platform, and one of the most original adventure games of recent years. Agharta Studio gets the mix of the mundane and the bizarre exactly right, in the same way that David Lynch gets it right. The characters come to the story with real lives -- friends, jobs, money problems -- and it's very easy to identify with them as their world starts to fall apart. Practically speaking, the interface, music, graphics, and gameplay all come together to create a truly memorable experience. You don't need to play the first two episodes to enjoy this one, but you'll want to.
View in iTunes
$4.99

Category:

Games

Released:

Aug 23, 2011

Version:

1.0.0

Size:

132 MB

Languages:

English, French, German, Italian, Spanish

Seller:

Agharta Studio
Compatibility: Requires iOS 3.0 or later. Compatible with iPhone, iPad, and iPod touch.
More iPhone Apps by Agharta Studio