7 Cities
By Neptune Interactive Inc.
This app is only available on the App Store for iOS devices.
Description
7 Cities is a tower defense game takes you back to the ages past when pirates attacked the Seven Golden Cities of the Amazon.

This is a classic defense game with an interesting twist: the towers gain experience and get more powerful as they destroy the enemies.

The new Open Waters mode now allows you to build your own maze for the ships to travel through.

Set the Pirate ships on fire with the Trebuchet.
Freeze their evil minions with the Tornado Tower.
Electrocute the attackers with the Lightning Tower.
Or better yet, unleash the mighty power of the mysterious Obelisk.
More towers and special skills are in the game.


Features:
- 8 hand-drawn Maps
- 7 unique Towers
- Campaign mode to unlock new towers and skills
- Survival mode where you can play forever
- NEW Open Waters mode where you can build your own maze
- 12 Tower Skills to unlock
- Buy tower upgrades to make them stronger
- Towers gain experience as they destroy enemies, so they get stronger on their own
- A wide variety of enemies: from small scout ships to gigantic creatures of the deep seas
- High-quality 2D graphics and animations
- Dynamic particle systems featuring fire, smoke, ice, and fireworks!
- Original music and sound effects (or you can listen to your own iPod music while playing)
- Zoom in and out to get a closer look at the battle
- Save & load any time
- Online high score submission & ranking (http://www.neptuneii.com/7/highscores)
- Pirates!


Unique gameplay elements not found in other games:
-Towers gain experience and level up (like in RPGs).
-Towers can acquire skills through a Skill Tree (see screenshot).
-Towers can be upgraded unlimited number of times.

Try out Survival mode and face unlimited waves of enemies to see just how strong your towers can get!



What's New in Version 1.6
Fix for audio crash
iPhone Screenshots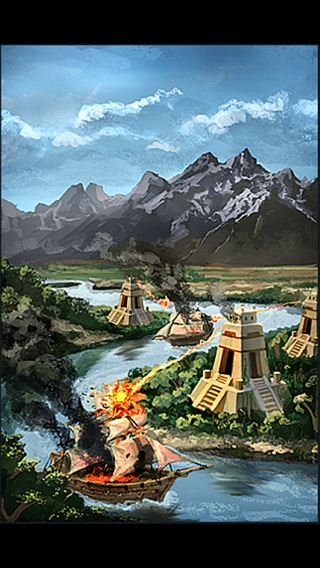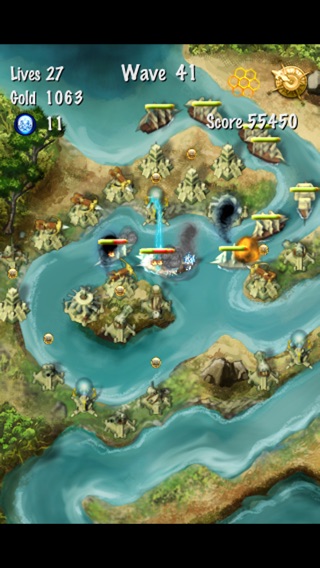 Customer Reviews
Used to be a great app
This was my all time favorite time consumer when I got my first iPhone 5 years ago. I LOVED it and played non stop for years. But as time went on the app became worse! First it stopped saving my hard earned progress. Saving used to be easy, basically anytime you closed the app it saved your progress. No more! Even when I go through and clock on save in the menu, I will sometimes lose hours of game play. Now when you click to build a tower, instead of a two step process that allows you yo strategize based on range, it just puts a tower on that space instantly! Screws with me every time. Finally, the app no longer lets me enter my name in the high score list. My husband and I used to compete for the high score and now we can't. And of course new maps would be a boon, after so many years. I have basically given up on this game for the past year, because every time I pick it up I get so frustrated by the changes I described here. Please fix them and add new maps!!! I loved thus game once, with a passion!!! I miss it!!!
Game is a GEM !!!!
Correction: If you have no sound/music (assuming that music & sounds are on) then it maybe because your silent switch (on the side of your iPhone is) is turn to silent mode. Some games I have encountered same results [no sound in silent mode - which is good :) thing/feature] and others games/apps some how ignores the silent mode setting. Hope this help someone. Thus, there is no audio issues (at least for latest 7.1 iOS on iPhone 5s), but game needs more/new updates of maps ;)
Pornographic links
The website of Neptune interactive inc was taken down/removed and now the high scores can no longer be seen. Their website (the link on the app page) takes you to an ad website which may redirect you to a pornographic website. Please be careful. Was a great game until neptune went down and no more updates/changes/dev apps.
View in iTunes
$2.99

Category:

Games

Updated:

Nov 27, 2012

Version:

1.6

Size:

49.4 MB

Language:

English

Seller:

Neptune Interactive Inc.
Compatibility: Requires iOS 4.3 or later. Compatible with iPhone, iPad, and iPod touch.