Aesop's Quest
By NRCC Games
This app is only available on the App Store for iOS devices.
Description
Notice: We have had some reports that this game may not work on iOS 8. We apologize and we will update this game soon!

Help Aesop the Ant read through the stories. Be sure to pay close attention while reading because there are clues in the stories that will help him along his quest. I bet you can do it! Good Luck!

Aesop's Quest, based on Aesop's Fables, is a learning game where the player must remember elements of a story to complete a level. The game uses reading comprehension to develop cognitive reading skills. The touch mechanic of the game engages children in a hands-on learning process, implementing kinesthetic learning.

The game incorporates reading comprehension attuned to the particular grade level, based upon excerpts from grade-appropriate reading materials.

Also play other apps from NRCC Games:
Same Sound Spellbound (homophones)
Opposite Ocean (antonyms)
Grammar Dragon (parts of speech)
Portion Platter (fractions and decimals)
Factor Race (binomial and trinomial equations)
Spelling Cat (spelling)
Same Meaning Magic (synonyms)

Website: www.nr.edu/it for more information on our games
Contact: ceaton@nr.edu

FOR TEACHERS AND PARENTS:

The recommended graded level are as follows:

Level One: 2nd grade
Level Two: 3rd grade
Level Three: 4th grade
Level Four: 5th grade
Level Five: 6th grade

All components of the game are developed in-house. The Virginia Standards of Learning targeted are for:

READING

2.8
d) ask and answer questions about what is read

3.4
c) Apply meaning clues, language structure, and phonic strategies

3.5
d) Compare and contrast setting, characters, and events
e) Identify the author's purpose
f) Ask and answer questions
h) Organize information and events logically
i) Summarize major points found in fiction materials
j) Understand basic plots of fairy tales, myths, folktales, legends, and fables

4.4
c) Compare the use of fact and fantasy in historical fiction with other forms of literature
f) Identify sensory words

4.5
c) Explain the author's purpose
e) Draw conclusions, using information from text
h) Distinguish between cause and effect and between fact and opinion
i) Identify new information

5.4
a) Use context to clarify meaning of unfamiliar words

5.5
b) Describe the character development in fiction and poetry selections

5.6
d) Identify cause-and-effect relationships
e) Identify compare-and-contrast relationships
g) Identify new information gained from reading

6.3
b) Identify analogies and figurative language
c) Use context and sentence structure to determine meanings and differentiate among multiple meanings of words

6.4
a) Identify the elements for narrative structure, including setting, character, plot, conflict, and theme
c) Describe images created by language
d) Describe how word choice and imagery contribute to the meaning of a text
e) Describe cause-effect relationships and their impact on plot
f) Use information stated explicitly in the text to draw conclusions and make inferences
g) Explain how character and plot development are used in a selection to support a central conflict or story line

6.5
a) Identify questions to be answered
c) Use context to determine meanings of unfamiliar words and technical vocabulary

CREDITS
This game is made possible with an Enhancing Education Through Technology competitive grant from the Virginia Department of Education.

NRCC Games Team:
Justin Price - Programmer/Designer
Carmel Stowers - Design Team/Content Manager
Cody Beasley - Artist/Sound Engineer
Heather Walters - Design Team/Artist/Music
Jason Clemons - Design Team
Carlotta Eaton - Project Director
Jerry Light - Design Team
iPhone Screenshots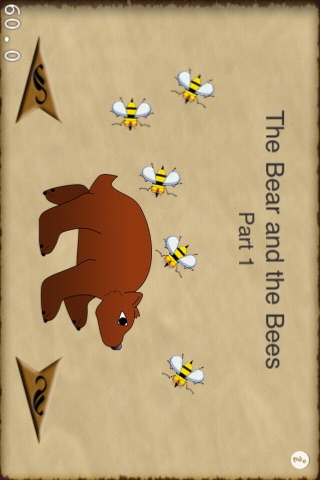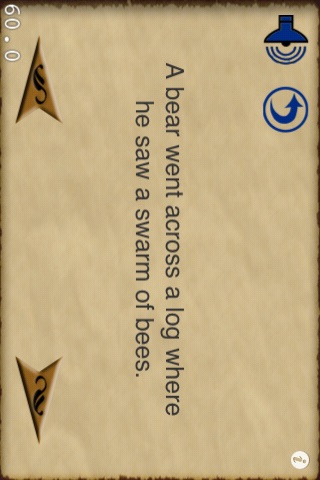 Customer Reviews
DO NOT PURCHASE!
This is the first time I purchased an app without reading the reviews. Big mistake! I had read an article that listed it as one of 15 educational apps for reading fluency. I purchased it right way and I still have never been able to get it to work. I can get to the main screen and once I attempt to load a new game, it crashes. Very upset that this is a known issue and that Apple hasn't taken action to remove it from their store. My advice, don't risk the frustration and find something with proven reviews. If you have had the same issue, I encourage you to complain and ask for a refund. Apple needs to take action and the developers need to take it down until the bugs are fixed.
Content is ok, games need work
I downloaded this app in hopes of a good reading comprehension app for my students. The content of the stories and the questions are good, but the mini games at the end of the stories do not always work. We finally beat the mole game (which took several tries, as it seems that you must have the perfect touch in order to defeat it) and it froze and would not allow us to venture to the next level. Definitely not what I would expect for a PAID app.
Good app - thanks for making it!
I'm an SLP working in the schools and have been looking for good apps to use with my language kids. I used this one today & the kids loved it. Even though it did crash a couple of times - it is a good app. Just found your others tonight & am downloading them - can't wait to try them. Thanks for making them free as well.
View in iTunes
$0.99

Category:

Education

Released:

Jun 23, 2011

Version:

1.0

Size:

20.4 MB

Language:

English

Seller:

new river community college games
Compatibility: Requires iOS 3.1.3 or later. Compatible with iPhone, iPad, and iPod touch.