African Proverbs
By MyAppBuilder.com, LLC
This app is only available on the App Store for iOS devices.
Description
Baganda
* One who loves you, warns you.
Ethiopian

* Evil enters like a splinter and spreads like an oak tree.
Ghanaian

* Be glad you are unknown, for when you are known, you would wish you weren't
* The lizard does not eat hot chillies for the frog to sweat.
English equivalent: Monkeys play by sizes
* So many little things makes a man love a woman in a BIG way.
* Do good because of tomorrow
* The length of a frog can only be determined after it dies.
* It is a fool who rejoices when his neighbor is in trouble.
* Be mindful of your own fingers when you are chewing that of a monkey
* As you worship plantain, remember to worship banana as well.
* Count not only my blessings but also count my worries and struggles as well.

West African

* What you cannot see during the day, you will not see at night.

Nigerian

* If a toad jumps around in the daytime, it is either chasing something or something is chasing it.
* A bird that flies from the ground onto an anthill does not know that it is still on the ground.
* When mother cow is cropping grass, her young one watches her mouth.
* Proverbs are the palm oil with which words are eaten.
* The earth moves at different speeds depending on who you are.
* When the elephants fight it is the grass that suffers.
* The child that will not allow his parents to sleep through the night must be prepared to stay awake himself.
* A person once bitten by a snake will be scared by an old rope.
* When the bush is on fire, the antelope ceases to fear the hunter's bullet.
* He who dines with the dogs will eat feces.
* A snake will always give birth to something long.

Sierra Leone

* You can't scare a monkey with a dead baboon.

South African

* Not everyone who chased the zebra caught it, but he who caught it chased it.
* I relied on the report of "ntulo" (the blue-headed lizard).

Zimbabwean

* A weaning baby that does not cry aloud will die on its mothers back.
* The forest provides food to the hunter after he is utterly exhausted.
* One's neighbors' problems do not induce one to lose one's appetite.
* If you are ugly you must either learn to dance or make love.
* That which has horns can not be wrapped.
* A man that does not lie shall never marry.
* Eat what you have found with your relatives, non-relatives are forgetful.
* A king's child is a slave elsewhere.
* What forgets is the axe, but the tree that has been axed will never forget.
* Things are to be tried, an old lady cooked stones and they produced soup.

Zulu

* In the home of the coward, there is no funeral dirge.
* A fine staff is hewn from flora in foreign lands.

About Tree Frog

Tree Frog Reader was created with the end reader in mind. Tree Frog lets you easily navigate through your book with books being organized into Chapters/Verse.

Tree Frog Reader Features Include:

-Adjust Font Size
-Adjust Font Type
-Bookmark
-Write Notes
-Portrait/Landscape Mode
-Auto Rotates into Portrait/Landscape Mode
-Ability to Lock into Portrait/Landscape Mode
-Day/Night Mode
-Read it anywhere no Internet needed
-Opens to last spot read
-Easy Navigation
-Books Sorted into Chapters/Pages
-Images can easily be viewed within Reader

About PublisherApp

PublisherApp creator of the Tree Frog Reader, PublisherApp is software development team located in Southern Utah. Our technology includes our proprietary Publishing Platform and Tree Frog Reader which is dedicated to making it easier for Experts, Coaches, Professionals,Authors and Publishers to share their great content in a digital format!

For more information visit:

www.publisherapp.com
iPhone Screenshots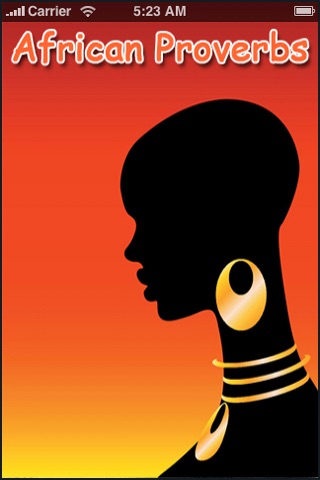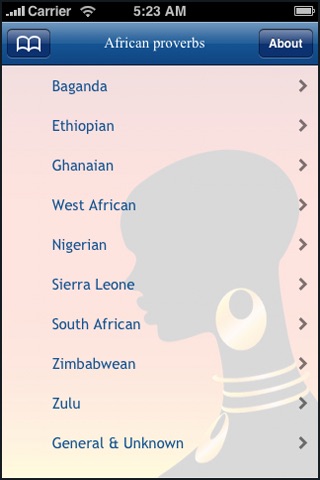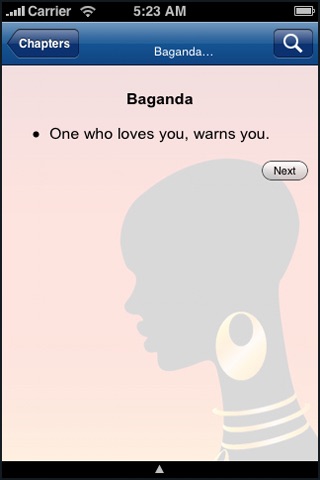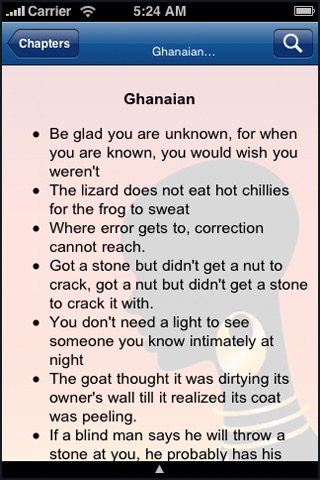 Customer Reviews
Disappointed.
Very static. And doesn't have a constant flow of new proverbs. Also the actual app itself doesn't always seem to work
View in iTunes
$0.99

Category:

Reference

Released:

Jan 08, 2010

Version:

1.0

Size:

0.8 MB

Language:

English

Seller:

MyAppBuilder.com, LLC
Compatibility: Requires iOS 2.2 or later. Compatible with iPhone, iPad, and iPod touch.