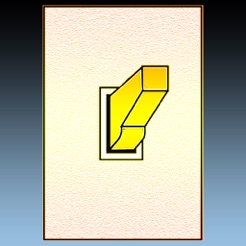 Description
Are there people you call, email or SMS all the time?

Are there web pages you visit all the time?

Are there apps that support url schemes you run all the time?

If you answered yes to any of the above, then App Switcher is for you.

With this app you can create a quick launch list of your top tasks.

Assign them to the quick launch screen and have quick access to the actions you use the most.

For information on some apps that support url schemes, see our site:

http://www.PepperDogSoft.com/switcher/

or see the manual on our site at:

http://www.PepperDogSoft.com/switcher/manual.html

NOTE: iPod/iPad will not be able to dial numbers, just use the SMS/EMail options.

NOTE 2: Safari must be enabled and not filtered for this app to work.

NOTE 3: At this time only US numbers work, this will be fixed in a update.

=-=-=-=-=-=-=-=-=-=-=-=-=-=-=-=-=-=-=-=-=-

Tweet Us: http://twitter.com/PepperDogSoft

=-=-=-=-=-=-=-=-=-=-=-=-=-=-=-=-=-=-=-=-=-

If you are experiencing problems please use the Support forum on our website (www.PepperDogSoft.com) as we can better help you there.

=-=-=-=-=-=-=-=-=-=-=-=-=-=-=-=-=-=-=-=-=-

♤♣ If you are not sure how to do something in this app e-mail us, we can help. ♤♣
After some downtime, we are back in the AppStore with App Switcher.

Some modification had to be made so please read the update notes. (and decide if you want to upgrade)

=========================================

1) Notification center support removed. (Sorry had no choice!)

2) Removed links to URL Schemes websites.
(Sorry had no choice!)

3) Added support for + in phone numbers

4) Fixed clearing data on new item add when clicking on image

5) Added send e-mail to support option (with crash log)

6) Fixed EDIT Mode Sort Issue
Customer Reviews
Great app, too bad Apple broke its best feature
I gave up JBing because this app allowed me quick access to specific system settings right from notifications center. A little difficult to set up but great once you get it going.

It wasn't bad enough that iPod users have been waiting 10 years with no 5-band EQ, now Apple can't accept that iOS users might like having quick access to things like the ON/OFF toggles for WiFi, Bluetooth, Airplane Mode, etc. without having to burrow three levels down into the Settings app? Will this feature end up like Greg Hughes' WifiSync - you kick it out of the app store, only to add it to iOS and claim it as your own idea two years later? It's your ecosystem Apple, so I'll respect your right to manage it as you see fit. Now, respect my right to wash my hands of iOS/iTunes and switch to an ecosystem that's more tolerant of people who like to customize (beyond mere wallpaper background) the gadgets they worked hard to pay for.
No point without notification center support
You know, Apple should clearly display the list of changes on the updates screen, as they do in the mac app store. I installed this update without knowing that notification center support was removed. I liked the previous version quite a bit, even though it was less than intuitive to set up. If I would have had time to review that version, it would have been 4 stars. That functionality was such a major time saver that I didn't mind the time it took to figure it out. However, without the support for putting the shortcuts in the notification center, this app provides little to no advantage. Maybe this version has enough functionality for a free app, but with notification center it was worth at least twice its price. I wasn't aware that it was apparently pulled from the app store. I was still happily using it. This unexpected "upgrade" is no longer worth keeping on my phone. I am sad to see such a useful thing go away.
Apple fail
Apple should refund our money for this app. They approved it before it was in the store and now decide they don't like the original features and have taken away the functionality I paid for. Apple should be ashamed.
Information
Seller

Doron Kramarczyk

Size

1 MB

Category

Compatibility

Requires iOS 5.0 or later. Compatible with iPhone, iPad, and iPod touch.

Age Rating

Rated 4+

Copyright

© Pepper Stuff

Price

$0.99
Supports
Family Sharing

With Family Sharing set up, up to six family members can use this app.