ArtStudio - Draw and Paint LITE
By Lucky Clan
This app is only available on the App Store for iOS devices.
Description
ArtStudio is the most comprehensive, sketching, painting and photo editing tool in the App Store. Completely re-designed from the ground up the new ArtStudio features a beautiful new user interface and a powerful new graphics engine to make creating works of art faster, easier, and more fun! Using advanced drawing algorithms this is the fastest and most precise version of ArtStudio to date.

See the video:
http://www.youtube.com/watch?v=P__arq3jk3U

Gallery:
http://flickr.com/groups/artstudioimages/

appmodo.com:
"It doesn't matter whether you're a skilled artist or a newbie; ArtStudio is for you."

appsmile.com: 5/5
"This is what PhotoShop Mobile wishes it had been."

FULL VERSION:
If you like this free version, please consider buying the full version with bigger canvas size, save/load layered project in internal gallery, export in PNG or PSD format, more import/export options, custom brushes, more layers.

FEATURES:
- iPhone 5 fully supported
- canvas size: 320x480, 320x568 (iPhone 5)
- 16 tools: select, pencil, wet paintbrush, dry paintbrush, spray, dots, eraser, smudge, bucket fill, gradient, text, clone, heal, blur/sharpen, dodge/burn, eyedropper
- 150 HIGH QUALITY BRUSHES
- select tool: rect/ellipse/lasso/magic wand/by color, add/sub/intersect, contract/expand/round corners/border/...
- text tool: over 150 system fonts, special text layer to easy edit text
- favorites list to quickly access user's favorite brush settings
- fully customizable stroke settings: blur, flip, size, opacity, spacing, fadeout, squeeze, angle, speed-size, speed-opacity, random flip, scatter, jitter-spacing, jitter-angle, jitter-size, jitter-squeeze, jitter-opacity, jitter-hue, jitter-saturation, jitter-lightness
- support for bluetooth styluses
- symmetric drawing
- guidelines, grid
- shapes: lines, rectangles, ellipses, polygons (open, closed)
- layer options: add, duplicate, merge down/visible, delete, lock alpha, show/hide, link, name, reorder, opacity, blending modes
- layer masks
- layer/selection transformations: move/scale/rotate with multi-touch, flip, rotate left/right, fill/erase
- distort (skew, perspective etc)
- 21 layer blending modes: normal, multiply, add, difference, screen, overlay, hue, saturation, color, value, ...
- import from 'Camera Roll'
- export to 'Camera Roll'
- multi-touch navigation with unlimited zoom
- undo/redo with almost infinite number of steps
- image resize (none, bilinear, bicubic, lanczos interpolations) , change canvas size, crop
- 40 filters: gaussian/motion/radial blur, sharpen, unsharp mask, add noise, render clouds, edge detect, border/vignette and more
- ELASTIFY filter used to make incredible distortions
- adjustments: brightness/contrast/exposure, hue/saturation/lightness, color balance, temperature, shadows/highlights, CURVES, auto contrast/colors/white balance and more
- video tutorials

## IPAD VERSION AVAILABLE IN APP STORE ##
What's New in Version 5.94
- improved iOS 9 compatibility
- few other bug fixes

* We are working on new ArtStudio for iOS and OSX. Please follow us on facebook: https://www.facebook.com/LuckyClanApps or twitter: https://twitter.com/lucky_clan to keep up with new ArtStudio progress.
iPhone Screenshots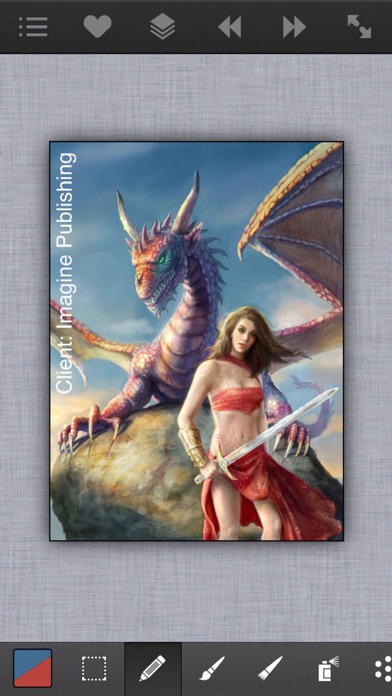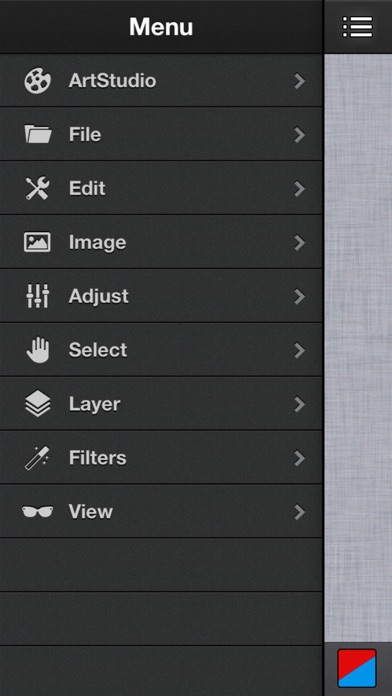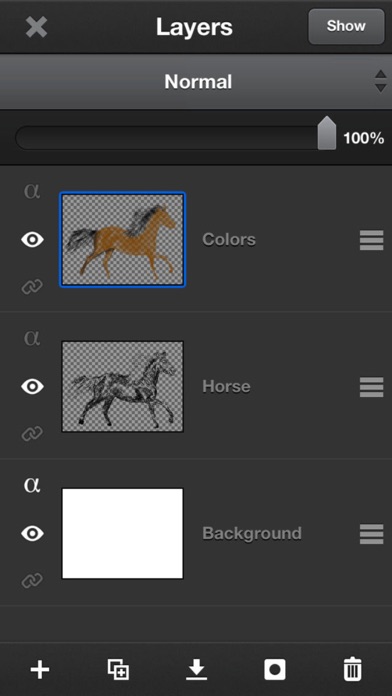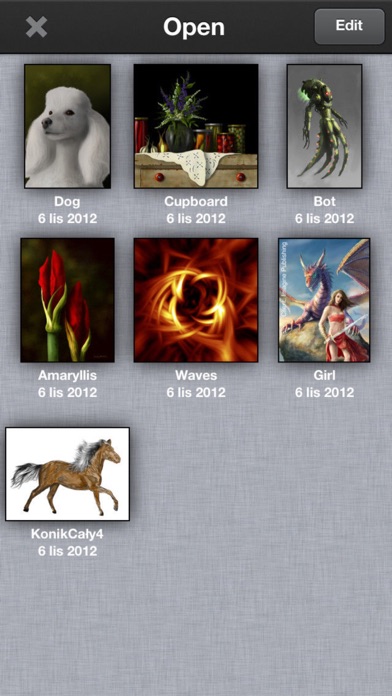 Customer Reviews
Incredible!
This is, by far, the best art app on the App Store. I've been looking for a good digital art program for ages, and this one is my favourite. It gives you a good amount of tools, layers, colours, and other useful features, and the finished product looks amazing. I also like how this version doesn't press you over and over to get the full version. It's just like, "Hey, if you want more canvases and layers and stuff, just buy the full version! :>" It doesn't constantly remind you and take away vital tools. My only suggestion is maybe make the canvas less pixelated and blurred? It's hard to draw small things on such a pixelated canvas, and when you export them they look all blurry, like you pulled them off of Google images or something. But other than that, excellent game! I will be buying the full version once I have the money.
I love it!
I've been using this for digital art for a while now, and it's amazing. I like doing anime because I have no life and this works well with that! You can zoom in really far, there aren't brushes that you have to pay for (not that I really use that many brushes...) and they have filters! :0 Though in the free version you only get three layers, you can still work with that! Sketch, outline, throw away the sketch and background, then colour! You don't really need seventy million layers at once, just merge them! It's pretty much a mini Painttool Sai, which is helpful, since my jerk brother broke my laptop. Though you will have to play around with it to find a few features. But awesome overall.
Does exactly what I needed!
I JUST started using it and it wants my feedback, so: We couldn't get 1 year old to stick hands & feet into paint to use the prints on paper. We were able to get a quick pic, though! I was looking for an app that could convert these pics to LOOK like painted hands & feet and this app's doing it! I'm barely familiar with it and have figured out how to use the various brushes/methods of application and some other basics. It allows you to flip the image horizontally & vertically, so I'm doing this for each hand & foot in diff colors and I will have enough saved to create my project! It will look real, but it will be better than if the 1 year old cooperated since I can tweak it!
View in iTunes
Free

Category:

Photo & Video

Updated:

Oct 21, 2015

Version:

5.94

Size:

36.7 MB

Language:

English

Seller:

Sylwester Los
Compatibility: Requires iOS 5.1.1 or later. Compatible with iPhone, iPad, and iPod touch.