Asl Bekhar (اصل بخر)
By Mehran Najafi
This app is only available on the App Store for iOS devices.
Description
Asl Bekhar, means buying original and non-fake products, helps consumers in developing countries where struggling to find high quality products.
The current app is in Persian language. Futures app versions will support other languages such as English, Chinese.

پیدا کردن آسان فروشگاههای معتبر
اپلیکیشن به شما کمک می کند تا فروشگاههای معتبر برندهای ایرانی و خارجی را پیدا نمایید. ثبت
نام برای تمامی فروشگاههای عرضه کننده برندها مجاز می باشد. شرکت اصل بخر تمامی تلاش خود را می نمایید تا با کمک فروشگاهها و مشتریان نمایندگی های مجاز و با کیفیت را از نمایندگی های غیر معتبر جدا کرده و در صورت وجود از اپلیکیشن حذف نمایید. برچسب تایید شد بیانگر قابل
اطمینان بودن فروشگان می باشد

برندهای اطراف من
اپلیکیشن اصل بخر به شما کمک می کند تا برندها فروشگاهها و تخفیف های اطراف خود را به راحتی پیدا نمایید. شما تنها نیاز دارد بیشترین فاصله مورد نظر خود را وارد نمایید. اپلیکیشن اصل بخر فروشگاههای یافت شده را براساس فاصله با شما نمایش می دهد

بهترین تخفیف ها
اصل بخر یک ابزار بیسیار راحت و سریع برای پیدا کردن حراج ها ، تخفیف های ویژه از برندهای
مورد علاقه شما است. همچنین شما می توانید حراج های اطراف خود را در اپلیکیشن پیدا نمایید

ثبت آسان و رایگان فروشگاه شما
فروشنده گرامی شما می توانید در کمتر از ۵ دقیقه فروشگاه خود را ثبت نمایید. پس از پایان ثبت نام اطلاعات شما براحتی قابل جستجو و مشاهده توسط کاربران و مشتریان اپلیکیشن می باشد. با استفاده از حساب کاربری شما قادر به تغییر اطلاعات مربوط به فزوشگاه خود در هرزمان می باشید

مدیریت تخفیف ها و حراج ها
سادکی و سرعت هدف ماست. فروشندگان محترم می توانند حراج های خود را از طریغ اپلیکیشن مدیریت نمایند. حراج های وارد شده به صورت آنی قابل دسترسی خریداران می باشذ پیشنهاد ما به شما داشتن حراج های روزانه و هفتگی می باشد
What's New in Version 1.4.2
- Bug fixes.
رفع ایراد
iPhone Screenshots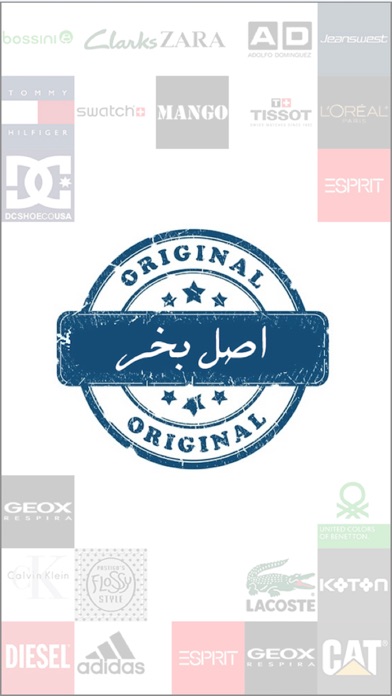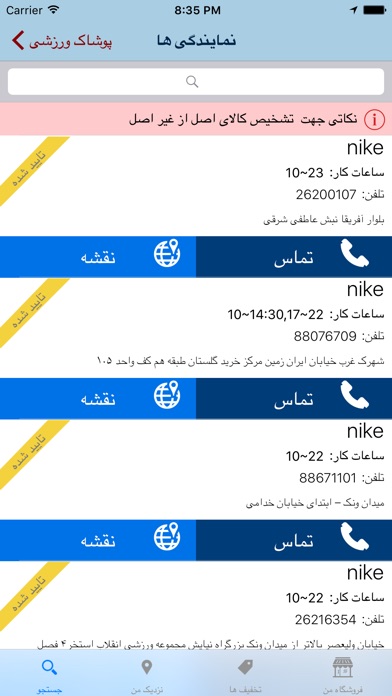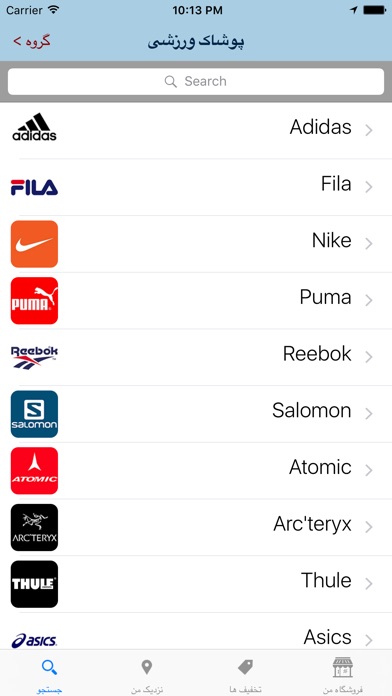 Customer Reviews
Amazing app for me !
Thank you so much for such an amazing app !!!
We really needed that app in Iran !!
Much love 😍
View in iTunes
Free

Category:

Business

Updated:

Jul 15, 2016

Version:

1.4.2

Size:

37.3 MB

Language:

English

Seller:

Mehran Najafi
Compatibility: Requires iOS 7.0 or later. Compatible with iPhone, iPad, and iPod touch.