Avadon: The Black Fortress
By Spiderweb Software
Open the Mac App Store to buy and download apps.
Description
Avadon: The Black Fortress is the first chapter in a new, epic fantasy saga. You will serve the keep of Avadon, working as a spy and warrior to fight the enemies of your homeland. As a servant of the Black Fortress, your word is law. Experience an exciting fantasy role-playing adventure and battle a conspiracy to destroy your people.

Avadon: The Black Fortress Features:

Epic fantasy role-playing adventure in an enormous and unique world.
Four different character classes, with dozens of unique spells and abilities.
Uncover the fascinating history of Avadon and the land of Lynaeus.
Many different endings. Your choices will change the world.
Dozens of side quests, hidden dungeons, and secrets to discover.
Hundreds of magical items to find. Use powerful crystals to make your artifacts even more powerful.
Huge adventure with lots of replay value.

Reviews:

"Offers a classic RPG experience. Engrossing narrative. Hours of enjoyable gameplay. 4/5" - Mac|Life
"In the end, Avadon: The Black Fortress has everything a good RPG needs. Strong story and characters, great combat, excellent quests, addictive loot and leveling and high replayability." - Inside Mac Games
"Avadon: The Black Fortress is easily one of the best RPGs you can buy for $25. 9/10" - Digital Entertainment News
"Anybody who pines for the days of the older, massive classics and decries the state of the new streamlined, big-budget RPGs needs to put their money where their mouth is and buy this game. 90%" - RPGFan
What's New in Version 1.0.4
* Avadon will now be more responsive to clicks from trackpads.
* A very rare crash when using the journal has been fixed.
* Sevilin no longer reappears in White Plains after he has been recovered.
* During the Aid Shavon quest, you can now only summon the mother basilisk once.
* Incarnus now gives the correct reward when defeated.
Screenshots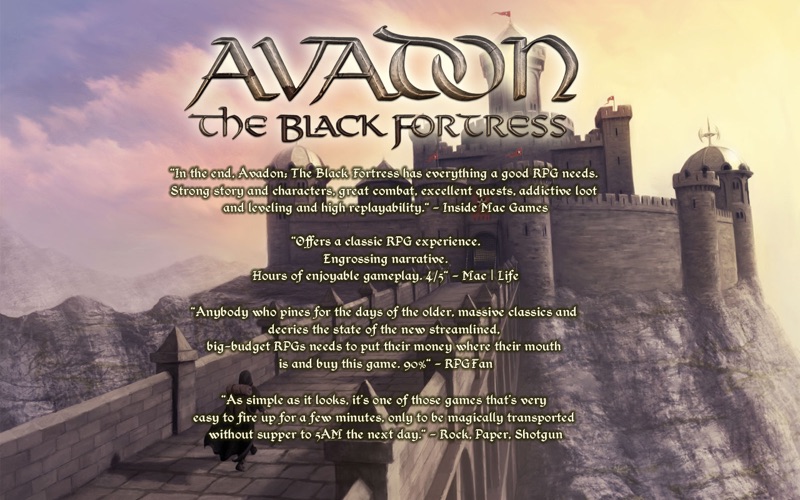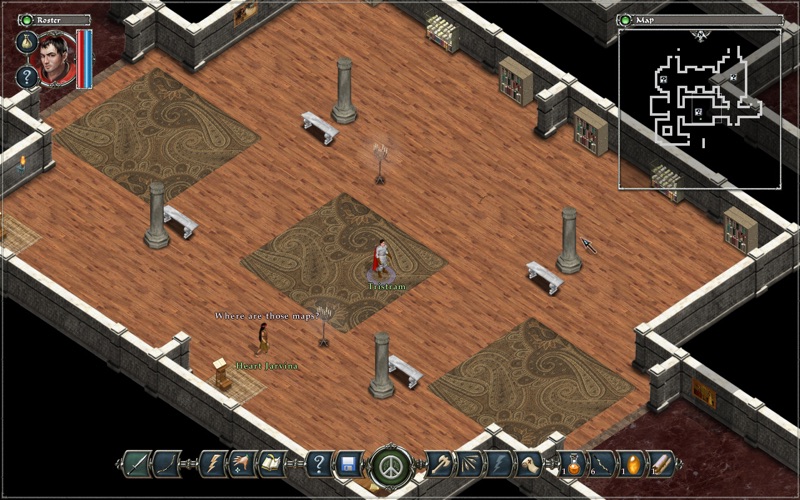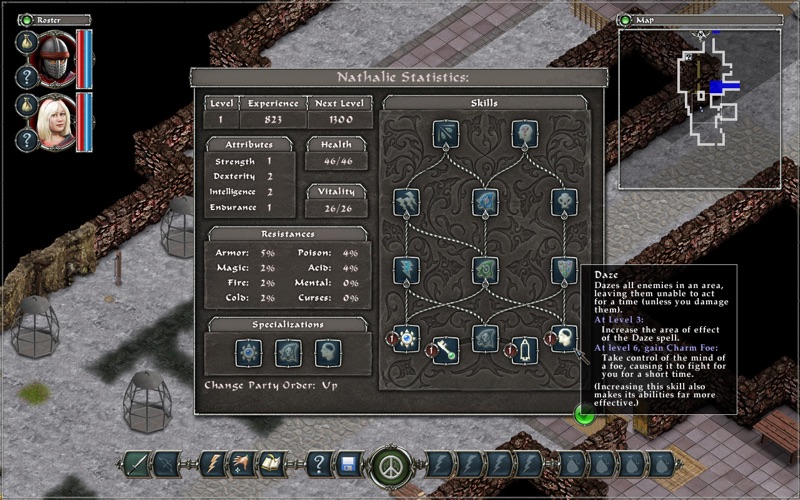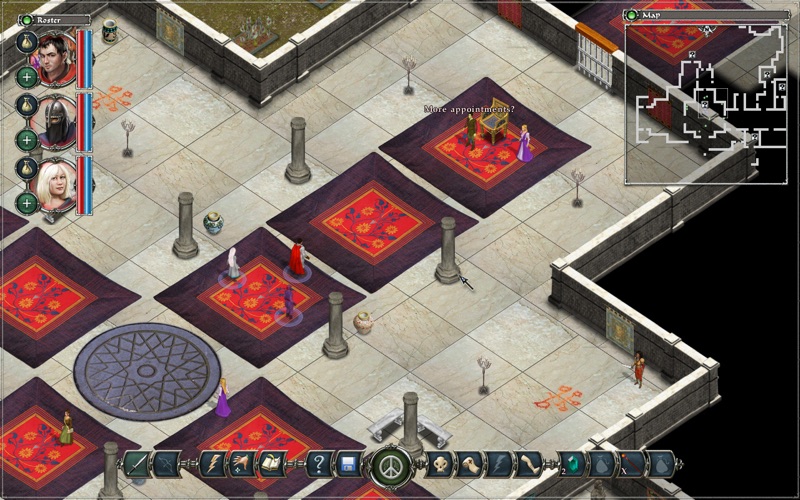 Customer Reviews
For the D&D nerd within us all
This is classic, as many have pointed out. Rather than spending limited resources on overblown graphics, Jeff Vogel at Spiderweb focuses on rich story lines and consequential decisions for the player. While this game is much more linear than other of his titles, you still have to make tough choices throughout the game. That increases replay value A LOT. Play through once as the completely loyal Hand of Avadon. Play through again following the characters who offer to lead you astray. Play the arrogant Hand of Avadon or in a more kindly manner. Up the difficulty, etc. All are options throughout the game. This is hours of entertainment and replay richness, making this a very high value proposition in the game market.

Finally, crucially compared to the modern style of games, there are never any in-game payments to upgrade your character or to gain a chance to beat a boss. You bought the entire game when you bought it. Enjoy staying in the game completely and not being ripped out of the experience to spend cash.

It is not only old school in style, old school in depth of content, old school in consequential decisions, but also old school in how it is sold to you. That's so old school, that it's rather refreshing!
Great game so far
I used to play all the old RPGs (e.g. Telengard, Sword of Fargoal, Bards Tale, Ultima 1-4, etc.) and wanted a game in that genre so I looked at what was available. Avadon seemed like the best fit and it received great reviews on game rating sites so I thought I'd give it a shot.

Bottom line, THIS GAME ROCKS. Great gameplay, low system requirements, interesting storyline, and lots of stuff to do. Should keep me busy for quite some time and I hope there are sequels to this storyline.
Simplistic, slow, and no help in a pinch
Simplistic game, even compared to very old Ultima titles. Never really felt excited or deeply interested. Quit at mines where Wretches were hiding out when both paths into the mines were blocked by gates and I couldn't find any hints online to get me started again. It seems when I moved my computer up to a Mac from a PC, almost everything improved but the games. Mac games are pitiful. I really can't recommend spending the money on this one.
View in Mac App Store
$9.99

Category:

Games

Updated:

Feb 08, 2012

Version:

1.0.4

Size:

108 MB

Language:

English

Seller:

Spiderweb Software
Compatibility: OS X 10.6 or later
More by Spiderweb Software