Baldur's Gate II : Enhanced Edition
By Overhaul Games
Open the Mac App Store to buy and download apps.
Description
"He who fights with monsters should look to it that he himself does not become a monster... When you gaze long into the abyss, the abyss also gazes into you..."

Kidnapped. Imprisoned. Tortured. The wizard Irenicus holds you captive in his stronghold, attempting to strip you of the powers that are your birthright.

Can you resist the evil within you, forge a legend of heroic proportions, and ultimately destroy the dark essence that haunts your dreams? Or will you embrace your monstrous nature, carve a swath of destruction across the realms, and ascend to godhood as the new Lord of Murder?

Baldur's Gate II: Enhanced Edition includes the original Shadows of Amn campaign, as well as the following expansions:
* Throne of Bhaal: Travel to Tethyr in this thrilling conclusion to the Bhaalspawn saga, and delve into the treasure-filled halls of Watcher's Keep!
* Fist of the Fallen: Help the Sun Soul Monk Rasaad find peace in his quest for vengeance, and determine the fate of a heretical sect.
* A Price Paid in Blood: Join the Blackguard Dorn in carving a swath of destruction across the Realms, as he struggles to appease the increasingly bloody demands of his dark patron.
* A Voice in the Dark: Recruit the mysterious Thief Hexxat and take up her mission of retrieving long-lost artifacts from tombs as far away as Zakhara..
* In Defense of the Wild: Protect the innocent and stand with Neera the Wild Mage against a ruthless school of Red Wizards.
* The Black Pits II: Gladiators of Thay: Explore the tactical depth of high-level Dungeons & Dragons combat. Turn your captors against each other while you dodge traps and battle for your life against Demi-Liches, Mind Flayers, and the legendary Githyanki.
* Easy Multiplayer: Baldur's Gate II: Enhanced Edition makes it easy to find, list, and join multiplayer games, even while behind a firewall.
* Widescreen and More: Baldur's Gate II: Enhanced Edition features full widescreen support, remastered area artwork from original renders, and a host of other interface and gameplay improvements.

Note: All translations are text only. Voice-overs are played in English.
What's New in Version 1.3
This free update adds over 500 bug fixes, improved pathfinding, and stabilized multiplayer support. It also features a host of improvements and gameplay enhancements, including text translations for German and Spanish and an in-game option to change the size of the game's fonts.

For a detailed and comprehensive list of the new features and fixes, visit forum.baldursgate.com/categories/news.
Screenshots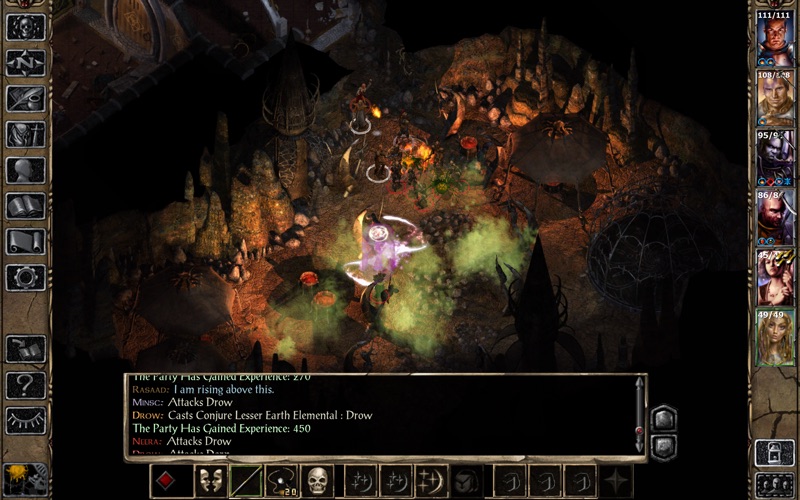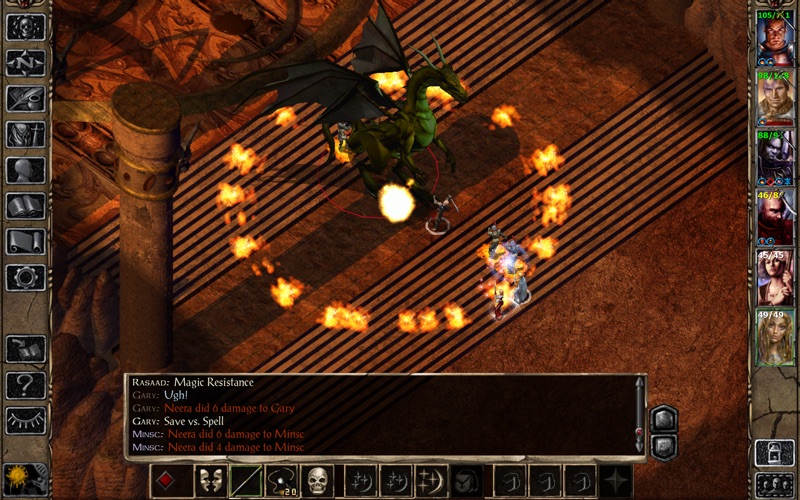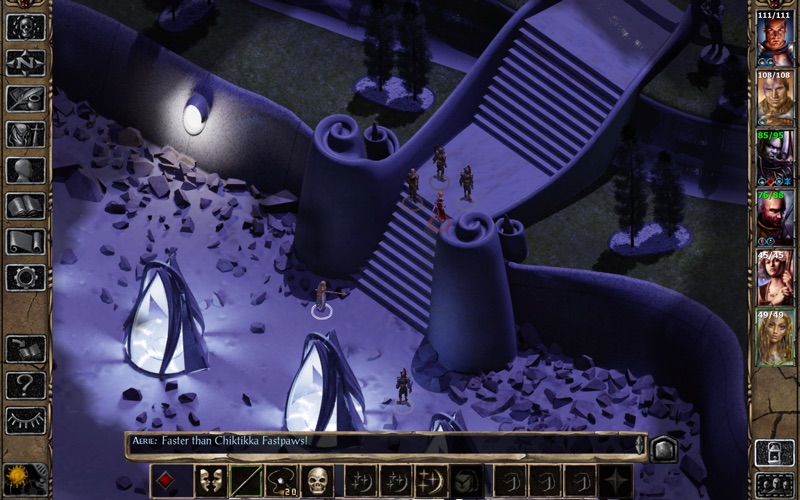 Customer Reviews
Mac App Store Version Stuck on Version 1.3
It's been 2 years since version 1.3 came out, and version for other systems and platforms have moved on past version 2.0 and then some. The developer has given nothing but non-believable excuses for why they can't update the Mac App Store version of this game. I would have given this game 5 stars except for the fact that the Mac App Store version is seriously outdated, with hundreds more bugs than the current version available on Steam. There is no excuse for a failure to update of this magnitude. Do not buy.
Just like the original, but better!
This game is not a perfect port - it's better! They took the stuff that made the game great, polished it up, and added features. The black pits is a welcome addition to break away from the main story. This is a complete success!
The Black Pits is very buggy (and now broken)
The first two games are great, but the black pits is terrible. You can't make your own characters (they start off dead and can't be resurrected), and half way through playing there was an update and all the fonts suddenly changed and are now competely unreadablly small.
View in Mac App Store
$19.99

Category:

Games

Updated:

Feb 11, 2015

Version:

1.3

Size:

2.30 GB

Language:

English

Seller:

Overhaul Games Inc.
Compatibility: OS X 10.6 or later