Bastion
By Warner Bros.
Editors' Choice
Open the Mac App Store to buy and download apps.
Description
Bastion is an award-winning action RPG experience that redefines storytelling in games, with a reactive narrator who marks your every move. Find out why Game Informer Magazine said, "Supergiant Games' debut effort isn't just good – it's a must-play." Explore more than 40 lush hand-painted environments as you discover the secrets of the Calamity, a surreal catastrophe that shattered the world to pieces. Wield a huge arsenal of upgradeable weapons and battle savage beasts adapted to their new habitat. Finish the main story to unlock New Game Plus mode and continue your journey! Also included is the 'No-Sweat Mode', offering unlimited chances to continue.
What's New in Version 1.4
Bastion 1.4 Update now available! This update addresses a flickering screen issue on some Macs, a black background issue on some Macs, and a crash on launch affecting some users running OSX 10.5. If you experience any additional technical difficulties, please let us know at support@supergiantgames.com. We hope you enjoy Bastion!
Screenshots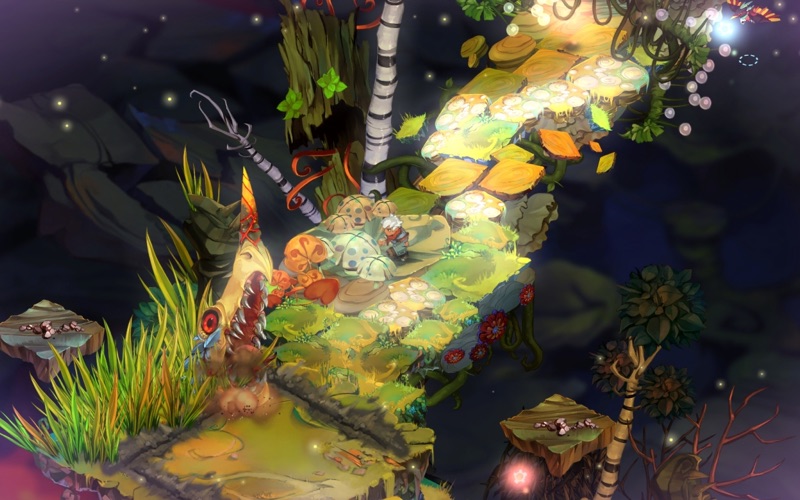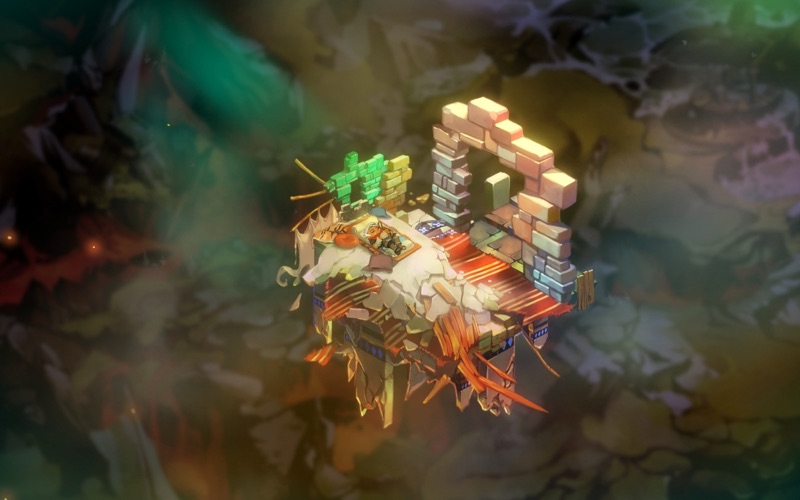 Customer Reviews
A solid game with hours of fun
This is a well-made, smoothly-playing, visually-entertaining game. At the sub $10 price, its 4 stars. Anything more than $10 is 3 stars. The reason it doesn't earn 5 stars is that using the same difficulty level, the challenges are not evenly matched. The storyline progression levels are much easier than the skill tests. I understand that "tests" means they should be increasingly harder, but its extremely difficult - almost impossible - to complete all the tests vs the level of skill it takes to complete a storyline level. The other flaw is that the town isn't really interactive enough or usefull beyond a few upgrades. For a classic adventure game-player, like myself, I expect that the 'town' will be a bit of an entertaining break from the slogging fragfest, this town isn't, its just annoying that I have to walk all the way back through it up to the teleport every time. Lastly, the narrators voice and manner of speaking is cool and funny at first, but it soon begins to wear on you.
The game is definitely worth $10.
Great Game
First I want to say that I don't usually buy games from the app store, but when I do I put a lot of time in trying to decide exactly what I want to purchase.
I wasn't sure what to expect when I bought this game. It had a lot of reviews talking about how great it was, but sometimes you just have to play for yourself to prove it.
I don't regret buying this game at all. I bought it on sale for $5, but I would have payed full price for it. I put over 15 hours of game play into just the story. There's still loads of extras that I haven't played yet. The story is very deep and interesting, a few times I got a little confused and lost with the story, so i'll have to play through again, but I'll enjoy every minute of it. The customization of weapons is great, and the amount of weapons and upgrades is large.
Overall this is a great game, with a good story and lots of customization. It runs fine on my 2011 macbook pro, and was a thrill to play. I'd recommend it to anyone.
Just Buy It and Don't Look Back (not like you could)
I guess you'd have two worries, finding a game like this, stranded in a sea of unfulfilled and unfulfilling apps. One, is it a good game? I'm too honest a man to give you my word, I just say how it is, and this one's mighty fine. If you don't believe me, well, there's plenty of others who've had a thing or two to say about this game. Two, does it run well on your particular contraption. Now I can't speak for all such devices, but on my little machination, it ran just fine. Might even have earned a tear or two from these cold hard eyes of mine.

Don't worry friend, siddle up a bit closer to the fire, it's plenty warm . . . and I got a story to tell
View in Mac App Store
$14.99

Category:

Games

Updated:

Jul 13, 2012

Version:

1.4

Size:

1.07 GB

Language:

English

Seller:

Warner Bros. Entertainment
Compatibility: OS X 10.5 or later