Batman: Arkham City GOTY
By Feral Interactive Ltd
Editors' Choice
Open the Mac App Store to buy and download apps.
Description
The Dark Knight descends.

One of the "Best Games of 2013" in the "Mac App Store Best of 2013"!

Before you buy, expand this description to check the system requirements below.

A year after the events of Batman: Arkham Asylum, Quincy Sharp, the new mayor of Gotham, has turned its slums into Arkham City, a terrifying open-air prison where violent thugs and insane super-villains are incarcerated within heavily fortified walls.

When Batman is imprisoned alongside Gotham's most notorious, he must discover Arkham City's true purpose before it's too late. This intense, atmospheric sequel to Batman: Arkham Asylum plunges Batman deep into a gothic nightmare from which he will need all his wits, gadgetry and skill to escape.

Key Features:

• Batman: Arkham City Game of the Year Edition contains all DLC including Harley Quinn's Revenge, a standalone story set two weeks after the events of the main game in addition to the Nightwing, Catwoman, Robin, Arkham City Skins and Challenge Map packs.

• Experience Arkham City as Batman; learn to master the caped crusader's abilities as you swoop over the rain-lashed rooftops of Gotham in the best superhero adventure ever to come to the Mac.

• Face off against a demented rogue's gallery that includes all of Gotham's most iconic baddies: The Joker, The Riddler, Two-Face, Harley Quinn, The Penguin and Mr. Freeze.

• Take on hundreds of side missions, secrets and puzzles hidden by the Riddler to confuse and confound Batman.

• Wonderful toys! Make Arkham City your playground; deploy an arsenal of upgradable gadgets, from a remote-control Batarang to a grappling gun to explosive gel and freeze cluster grenades.

• Use Detective Mode to scan for vital clues and reveal enemies' weak spots, then deliver brutal combos with an improved version of the Free Flow™ combat system.

• Play as Catwoman in a deliciously feline subplot that unfurls alongside the main game.

• Mark Hamill and Kevin Conroy return as the voices of the Joker and Batman in this dark, twisted adventure, written by Paul Dini.

• Challenge your friends' scores and compare achievements with Apple's Game Center (requires Mac OS X 10.8 Mountain Lion).


Important information regarding Batman: Arkham City Game of the Year Edition:

• If you require assistance, please contact our support team at support@feralinteractive.com

• Minimum System Requirements: Processor: 2.0 GHz, RAM: 4GB, Graphics: 256MB, Free Space: 16GB.

• The following graphics cards are not supported: ATI X1xxx series, ATI HD2xxx series, NVIDIA 9400, NVIDIA 7xxx series, NVIDIA 8xxx series, NVIDIA 320M, Intel HD3000 and Intel GMA series.

• This game is not currently supported on volumes formatted as Mac OS Extended (Case Sensitive).

• You can find out more about the game on the Batman: Arkham City Game of the Year Edition mini-site at feralinteractive.com/bmac


BATMAN: ARKHAM CITY GAME OF THE YEAR EDITION software © Warner Bros. Entertainment Inc. Developed by Rocksteady Studios. Developed for and published on the Mac by Feral Interactive Ltd. Unreal® Engine, copyright 1998-2012 Epic Games, Inc. Unreal, Unreal Technology and the Powered by Unreal Technology logo are trademarks or registered trademarks of Epic Games, Inc. Uses Scaleform GFx © 2012 Scaleform Corporation. Powered by Wwise © 2006 - 2012 Audiokinetic Inc. All rights reserved. Mac and the Mac logo are trademarks of Apple Inc., registered in the U.S. and other countries. Feral and the Feral logo are trademarks of Feral Interactive Ltd. All other trademarks and copyrights are the property of their respective owners. All rights reserved. BATMAN and all characters, their distinctive likenesses, and related elements are trademarks of DC Comics © 2012. All Rights Reserved. WB GAMES LOGO, WBIE LOGO, WB SHIELD: ™ & © Warner Bros. Entertainment Inc. (s12)
What's New in Version 1.1.1
• Displays a dialog allowing cancellation of a stalled attempt to log in to GameCenter

Screenshots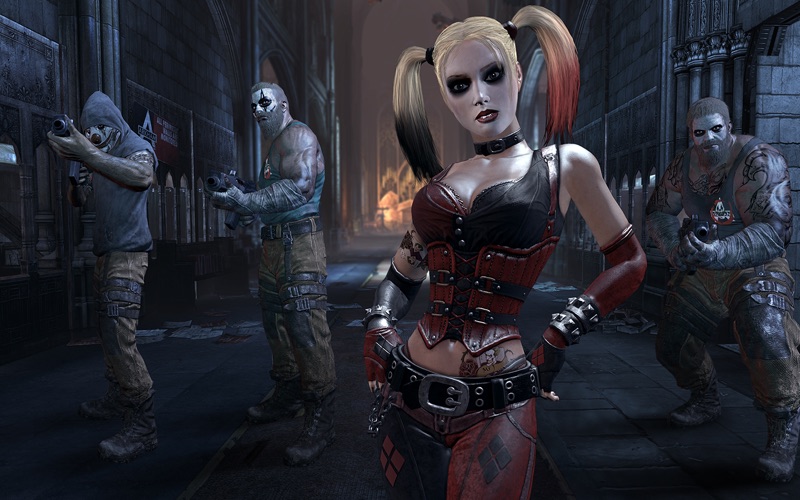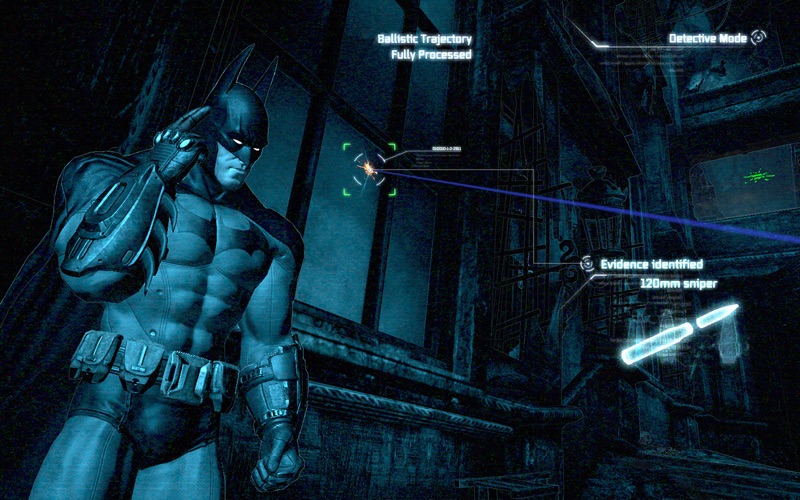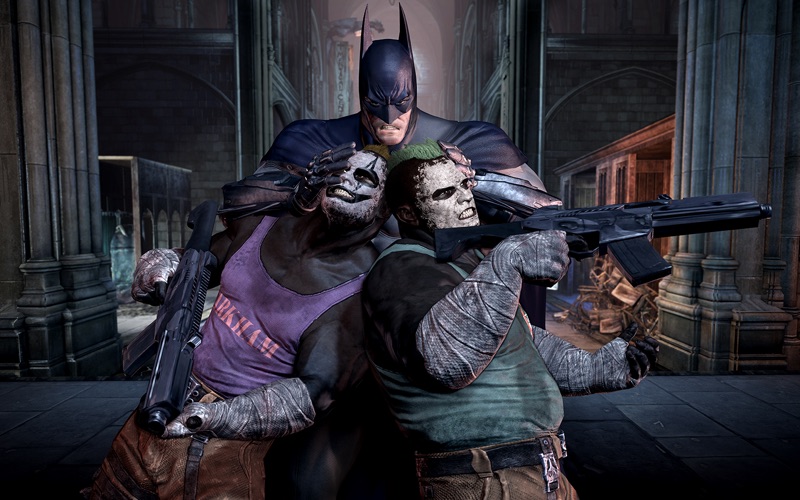 Customer Reviews
Amazing!
Originally when I read the reviews, people were saying that the game crashes a lot. I downloaded the game with some precaution. But after playing it for a good amount of time, the game did not crash once! The graphics are spectacular and the game has tons of missions and villans to fight. If the original version of the game had a great deal of glitches, they are now completely gone! I would reccomend Batman Arkham City to everybody who loves open-world, adventure games. I am so happy!

By the way, don't miss Riddler's Revenge!
This game needs another update!!!
So I have had this game for my Macbook Pro 15' since it first came out, sure it would slow down a little but no other major problems. Now with the most recent update it wont even load the game! It gets to the picture of the game but then crashes immediately!! :( The good news is that it hasnt affected my Arkham Asylum game at all (knock on wood). I really hope the developers and the App Store look into this because its not the games fault. The game is still world class, esepcially for being on a mac and having console level quality. Please fix this soon.
It Keeps Crashing Upon Starting Up!
I've been having so much fun playing this fantastic game, although every time I try and launch the game, the small startup window appears, and then the game completely crashes! This has happened every single time I tried to play the game, and it's unnacceptable. I know many others are having this same exact problem, so fixing it should be the top priority. Well what are you waiting for? Get working on it!
View in Mac App Store
$19.99

Category:

Games

Updated:

Mar 08, 2016

Version:

1.1.1

Size:

11.46 GB

Languages:

English, French, German, Italian, Polish, Portuguese, Russian, Spanish

Seller:

Feral Interactive Ltd
Compatibility: OS X 10.9.5 or later