Boxhead - The Zombie Wars
By MEDL Mobile Enterprises, LLC
This app is only available on the App Store for iOS devices.
Description
Featured in the Top 25 Best Apps of All Time at MacWorld's Appolooza!

Demonic new baddies! Vivid new maps! Destructible environments! An inferno of upgrades!

••••••••••••••••••••••••••••••••••••••••••••••••••••••••

The BIGGEST flash game on the Interwebz is now for iPhone!

The zombie apocalypse draws near. Grab your guns, pray for the best and prepare for the worst. Are you ready to take on the armies of hell?

••••••••••••••••••••••••••••••••••••••••••••••••••••••••

FAST PACED SHOOTER ACTION
Boxhead: Zombie Wars is a fast paced action-shooter with colorful graphics, intuitive game play and an impressive legacy. You play as Jon Bambo, a black-clad mercenary with an arsenal of deadly destructive weapons. Keep him alive against waves of flesh-eating zombies and fire-breathing demons using a staggering array of offensive and defensive weapons. It's easy at first, but don't get cocky. The stronger you get, the stronger—and more numerous—your enemies get.

AN ARSENAL OF WEAPONS
Start with a basic pistol and gain new weapons and exciting power-ups as you kill more foes. Hunt them down and blast them to hell with a high-powered shotgun, or blow them sky-high with exploding barrels. Set up traps and gauntlets to defend yourself and thin the herd, or vaporize them with a C4 explosive pack—the newest weapon, available only for iPhone and iPod Touch. Its kill or be killed, so use the wide range of weapons and defenses to stay alive as long as possible.

NEW APOCALYPSE-GRADE ARTILLARY
Deliver a rapid blast of bullets with the Uzi, or kill'em in clusters with Grenades and Rockets. Call in the daisy-cutters and massacre the map with a fiery, violent Airstrike.

OFFENSIVE AND DEFENSIVE TACTICS
Hunt'em, trap'em or defend against'em; how you play is up to you. Play it on the offensive and storm the field in a spray of bullets, blood and fire. Use your turrets and barricades to slow them down while you pick them off. Play it on the defensive and set up a maze of barrels, barricades and turrets. Stay at a safe vantage point while your gauntlet filters them out before making it to your stronghold.

-------------------------------

AS AUTHENTIC AS IT GETS
Sean T. Cooper—the game's creator—saw the iPhone platform as a powerful opportunity to launch the newest member of the Boxhead family. With over 25,000,000 players and over 250,000,000 rounds played, this worldwide sensation is about to get bigger. Are you ready for the zombie invasion?

HAVE SOMETHING TO SAY ABOUT BOXHEAD?
We want to hear it. We are already at work on the next version and we would love to hear from the Boxhead fans around the world what you'd like to see. Email us at boxhead@medlmobile.com!
What's New in Version 4.0.2
Minor bug fixes
iPhone Screenshots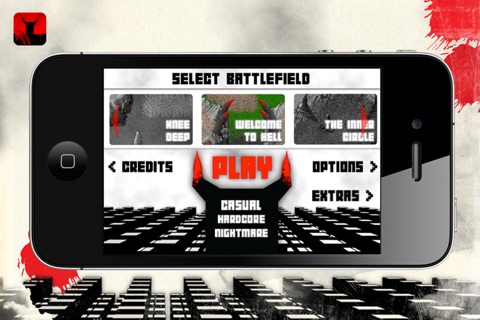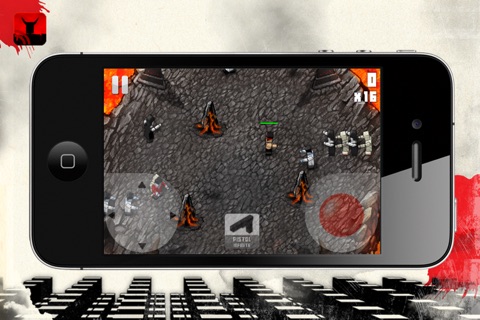 Customer Reviews
Fun but needs work
This game is fun but there is a few changes i would suggest a few changes i would like it if you took the time to read this review it would help you a lot. 1. I would suggest a skin changer like you create a skin to use or you have different ones ready. 2. It needs defense maps like in the computer version. 3. It is really hard to get kills in a row, so you can't really get better weapons. 4. You need to add on more ammo like instead of 40 shotgun ammo you should be able to level it up to like 60 or 80. 5. And last, but not least it needs a multiplayer update so you can play online or via bluetooth with your friends or just random people, but if you do this you will need a chat bar to communicate and also a swear filter. Thank you for taking the time to read this reveiw and i hope you take it into consideration and support the ideas that i have. :-)
The taste of gamers?
-Multiplayer
- more weapons
- better graphics
- bigger maps
- more maps
- co-op (multiplayer)
- more effects

But all in all it's a really good game.

Oh um if you could please get it to at least like to make it to where you can make your own avatar to use as well to name it use it and have more weapons use a shop level your character and weapons oh and give ability to if you can allow trade/ give to players if you do add multiplayer oh and a ability for to make password for the host game so if he/ she want to can have specific people join thnx for reading this review hopes it helps

Include retina
Love the game but developers
Last update was last year? Match 30 I loved the game and I feel like they did a great job converting it to mobile but I mean one whole year since last update? How many people have been asking for multiplayer? How about an update to show your customers that you care?
View in iTunes
$2.99

Category:

Games

Updated:

Mar 30, 2012

Version:

4.0.2

Size:

33.8 MB

Language:

English

Seller:

MEDL Mobile Enterprises, LLC
Compatibility: Requires iOS 4.3 or later. Compatible with iPhone, iPad, and iPod touch.
More iPhone Apps by MEDL Mobile Enterprises, LLC