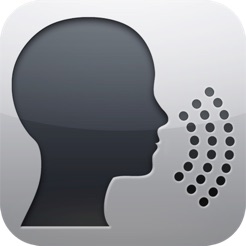 Breathing Zone - Relaxing Breathing Exercises
4+
Description
Breathing Zone is a simple and effective guided breathing exercise. In just 5 minutes you can start to enjoy the deep relaxation and other health benefits of slower therapeutic breathing.

• Recommended by Harvard Health Newsletter.
• Recommended by Time.com Techland.
• Recommended by Lifehacker.

Breathing exercises have been shown to help reduce stress, improve your mood, and make you feel more relaxed and energized. Now with Breathing Zone, there's an easy breathing exercise that anybody can do.

Breathing Zone uses a proven therapeutic breathing technique that decreases your heart rate, and over time can even help lower ♥ High Blood Pressure.

There are no complicated settings and no difficult breathing patterns to master. All you need to do is breathe in and out according to the guide. Anyone can it.

Features:
• Easy to follow voice instructions.
• Intuitive animated breathing guide.
• 5 calming ♬ Guide Sounds
• Timed sessions from 5 to 30 minutes.
• Weekly Target tracks your therapeutic breathing minutes.

➤ Read More: www.breathing-zone.com

Clinical studies in the Journal of Human Hypertension and the American Journal of Hypertension have shown that doing therapeutic breathing for 45 minutes a week can help lower High Blood Pressure.
___________________________________
REVIEWS:

➤ Harvard Health Newsletter
"This app employs the phone's microphone to assess your breathing, then establishes a realistically reduced "Target Rate." You can choose an audio accompaniment and set the length of your relaxation session. You then breathe in and out in sync with an image that pulsates at a gradually slower pace."

➤ Time.com Techland
"If you find yourself becoming overagitated calm yourself with Breathing Zone, a handy iPhone app that'll help keep the typical stress of fomenting unrest somewhat in check."

➤ Lifehacker
"If you're a bit stressed or anxious, it's a good way to help you alleviate those feelings in just a few minutes."

➤ Jessica Garrett Mills, PhD
Breathing Zone takes the guess work out of meditation. It's completely devoid of any new-agey-ness that might rub some folks the wrong way. It's basically just guided breathing.
Now works with Snow Leopard and Lion.
Ratings and Reviews
Perfect save one detail
This app has been hugely helpful for me. It's a reliably effective wellness tool. I have both the desktop and iPhone versions and love it.

The only reason I'm not putting 5 stars is the app needs a distraction free mode where everything is hidden except for the color wheel. It would be amazing to use this app where all I see is a black screen and the beautiful, animated bloom.

Seriously though, this app just saved me from having to sit through a panic attack and that's awesome.

Also, in case the developer reads this. The contact form on the app website has a broken CAPTCHA.
just a few additions to greatness
the only additions that would be helpful for this app would be a menubar controller and iCloud sync. If you set up a weekly goal, it'd be nice to have that reflected on all of your connected devices.
Works
I have a rather stressful job and I use this on my MacBook to stress down for 5 minutes when needed. It works great and I really feel more relaxed. Recommended for all project leaders :)
Information
Seller

Breathing Zone Limited

Size

27 MB

Category

Age Rating

Rated 4+

Copyright

Copyright © 2012 Breathing Zone

Price

$3.99
Supports
Family Sharing

With Family Sharing set up, up to six family members can use this app.