BTZS ExpoDev
By TinyOctopus, LLC
This app is only available on the App Store for iOS devices.
Description
BTZS ExpoDev is the companion app for BTZS Plotter for Windows that allows you to more accurately expose traditional B&W films using film test data from BTZS film tests.

"BTZS meets the iPhone. It's the perfect match of Phil Davis' BTZS with the same device that the rest of my life is on." - Robert Levittan

"It has liberated me from having to worry about my negatives, so that I can direct my attention to the important process of making a photograph." - Laura Campbell

"Liberation for the traditional film photographer." - Bill Waldron

*** Note: This app cannot be used without having your own BTZS Film Profiles that have been analyzed and exported by the BTZS Plotter for Windows application. ***

BTZS ExpoDev is the newest generation of ExpoDev for Apple iOS devices. ExpoDev allows you to use your BTZS test Film Profiles to accurately calculate B&W film exposures in the field for consistently exposed negatives that are easier to print in the darkroom. ExpoDev was designed for Large Format film photographers working in any traditional or alternative process (including hybrid processes such as film scanning).

Among the many features in BTZS ExpoDev are:

◆ An exposure record keeping system to keep track of all of your film exposures, allowing you to view the exposure details and the development time to use when back from the field

◆ Manages your lists of Film Profiles, lenses, and filters for fast & easy selection when making exposures

◆ Support for both BZTS Incident and traditional Zone System metering methods

◆ Interactively calculates the SBR, Average Gradient, and the EFS for each scene while metering

◆ Support for user-specified filter factors and Large Format bellows extension compensation

◆ A powerful Depth of Field calculator with selectable Circle of Confusion that supports 3 DOF calculation modes (Aperture/Distance, Near/Far Distances, and Focus Rail Spread)

◆ DOF calculator supports both metric and imperial measurement modes

◆ Calculates exposure by either selecting the Aperture or Shutter speed to use

◆ Supports Apertures down to f/2048 (perfect for pinhole work) and Shutter speeds up to 6 hours

◆ An integrated exposure timer than can handle exposure times up to 12 hours

◆ Sophisticated reciprocity failure adjustments for both exposure and development time that are based on lab-produced data for over 90 film and developer combinations

◆ and more...

Note: Sample Film Profiles are available for experimentation but they are not a substitute for personal film testing.
What's New in Version 1.1.4
v1.1.4

This is a minor compatibility update to support iOS 9

*** Note: ExpoDev now requires iOS 8.0 or later ***

v1.1.3

This is a minor compatibility update to better support iOS 8

v1.1.2

This is a minor update with improvements

*** Note: ExpoDev now requires iOS 5.0 or later ***

◆ ExpoDev now supports filter factors up to 65536 (i.e. 16 stops)
◆ Improved the Check DOF accuracy for very near subjects
◆ Improved support for the iPhone 5.0's larger screen size
◆ Fixed crash when viewing saved records with metering notes

Previous updates:

V1.1.1

◆ This update fixes a rarely experienced situation with some exposures that require reciprocity adjustments. These exposures are now checked to ensure that they do not exceed the film's development range.

V1.1.0

◆ Support for apertures down to f/2048 (for pinhole work)
◆ Support for lenses up to 2000 mm
◆ Bellow extension factor now supports calculation by Distance, Extension, or Magnification
iPhone Screenshots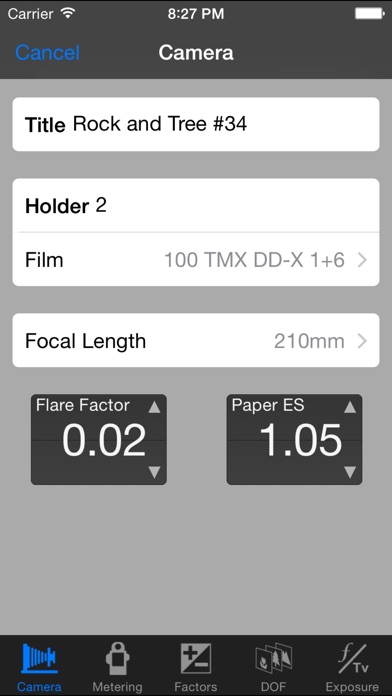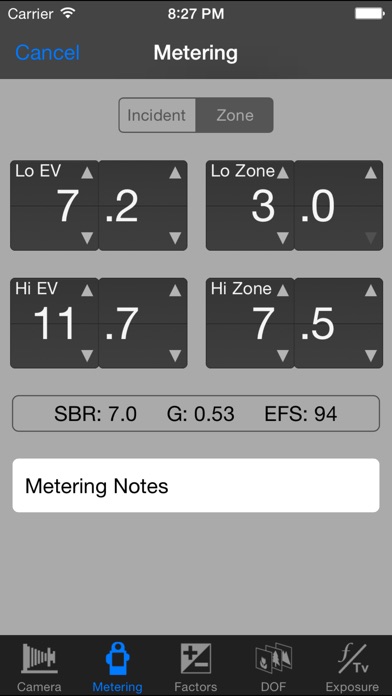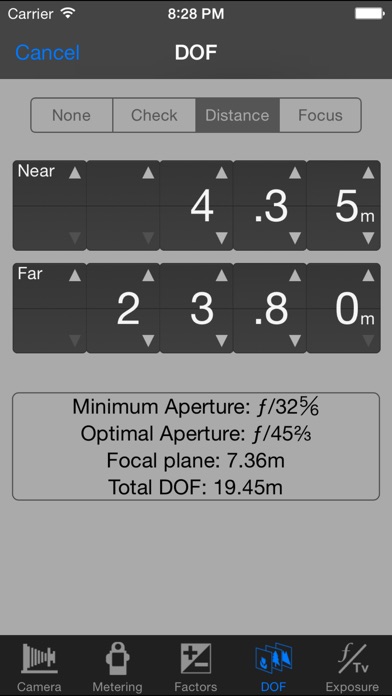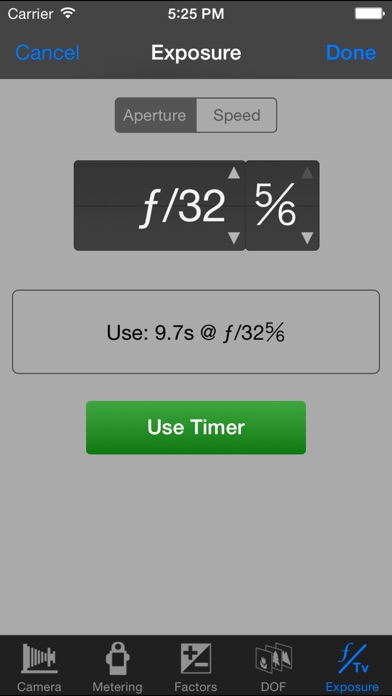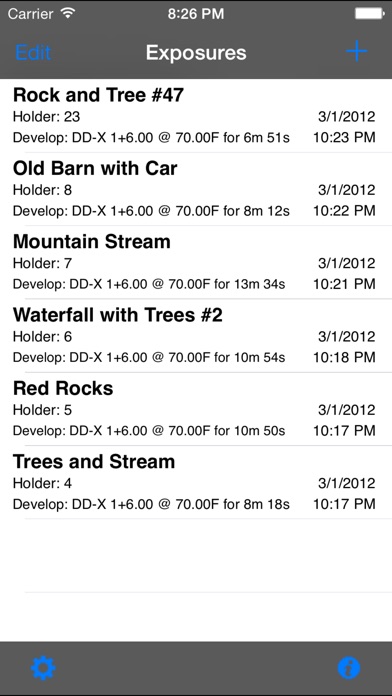 View in iTunes
$24.99

Category:

Photo & Video

Updated:

Oct 09, 2015

Version:

1.1.4

Size:

21.2 MB

Language:

English

Seller:

TinyOctopus, LLC
Compatibility: Requires iOS 8.0 or later. Compatible with iPhone, iPad, and iPod touch.