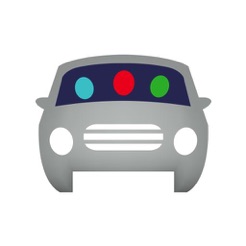 Description
Save money on gas while helping the environment by carticipating with friends, family, groups, or co-workers. Coordinate driving plans, carpool, or a ride share by indicating where you are going, when, and post your ride. We will match you to local carticipants going your way.



Please NOTE: the time picker has a bug, any ride you schedule must be scheduled out 8 hours in advance of current time. We are fixing this, somehow this broke during when we switched to our new UI.



Carticipate is also available on Facebook, for those friends of yours unfortunate enough not to have an iPhone and want to rideshare:

http://apps.facebook.com/carticipate



The scheduler allows you to create and manage multiple trips where you define the "From" and "To" locations.



Carticipate comes with a list of pre-loaded example destinations which you can edit, delete, or add for your own custom locations.



Special note to international carticipators: When entering your phone number in your profile, we suggest to precede your number with a "+" and your country code.



If you like to suggest any new features, our developer team would love to hear from you. Go ahead and email us at features@carticipate.com
Improved the graphics, this version is much prettier. Now this app is really, really, really guud luuking.
Ratings and Reviews
Actually works
I was skeptical, but it actually works. I am lowering my carbon footprint using this app. You are welcome, Earth.
American Innovation
Wow a simple idea like this , so brilliant "why did'nt some one else think of this?" In these challenging, economic times, no matter what your political party we all have to take steps to make the planet a better place. Car pooling can cut down on smog / and improve the quality of city life by reducing traffic congestion. I wonder if certain people will laugh at car pooling the same way they did about proper tire pressure? Cartcipate I have a few ideas to enhance this product even further. How about a companion web site to register as a "registered car pool driver"? Keep up the good work, this little app can can make change we can believe in.
I want to love this...
Oh boy... I was so excited about trying out this app, regardless if no one's really "in the network" yet. I've now entered my information (location, name, phone, and email -- all required to look for a ride) several times and have had the app shut down on me each time. When I re-open it, my location is not an option in the list, and none of my information is present. I still don't understand how one is supposed to find a ride if it's not networking all of the locations together as people join (I can only see the ones included in the store's screen shot, though I expected more)... or perhaps it's supposed to do that and just isn't? Ugh. I'll definitely wait for updates, as I think it's a fantastic idea, but I'm not one for jumping into piles of bugs... :/
Information
Seller

Carticipate, Inc.

Size

2.3 MB

Category

Compatibility

Requires iOS 3.1.2 or later. Compatible with iPhone, iPad, and iPod touch.

Languages

English, Danish, Dutch, Finnish, French, German, Italian, Northern Sami, Norwegian, Spanish, Turkish

Age Rating

Rated 4+

Copyright

© Carticipate, Inc.

Price

Free
Supports
Family Sharing

With Family Sharing set up, up to six family members can use this app.