Cave Story+
By Nicalis, Inc.
Open the Mac App Store to buy and download apps.
Description
The definitive indie game now available on Mac!

Arguably the most well-known indie game of all time, Cave Story features a completely original storyline wrapped with personality, mystery and hours of fast-paced fun.

"Cave Story is an incredible game that I'm sure I will be playing again and again for the rest of my life." - Destructoid

"A platformer that easily holds it own against the Castlevanias and Metroids of the world." - Official Nintendo Magazine UK

"Cave Story feels like the most amazing console game from the year 1990; that it's only now coming to console 20 years later shouldn't be held against it." - 1UP.com

"Reinvigorated by the folks at Nicalis, Daisuke Amaya's remarkable game is engrossing, challenging, and quite lengthy for a downloadable title." - Game Informer Magazine

Cave Story is an action-adventure game from the critically acclaimed
independent designer, Daisuke Amaya--or Pixel to his fans. Overflowing with
unmatched charm and character, Cave Story takes you into a rare world
where a curious race of innocent rabbit-like creatures, called Mimigas, run
free.

You wake up in a dark cave with no memory of who you are, where you came
from or why you're in such a place. Uncovering Mimiga Village you discover
that the once-carefree Mimigas are in danger at the hands of a maniacal
scientist. The Mimigas' only hope rest squarely on the shoulders of a quiet, amnesiac
boy who can't remember his own name.

Run, jump, shoot, fly and explore your way through a massive action-adventure reminiscent of classic 8- and 16-bit games. Take control and learn the origins of this world's power, stop the delusional villain and save the Mimiga!
What's New in Version 1.1
- IMPORTANT NOTE: If you have a previous version of Cave Story+, be sure to back-up your save file before updating to 1.1. Your data will be erased due to how data is handled via the App Store.

- Control support bug fixing! :)
- Additional OS shortcuts to minimize, hide and lose focus of application have been implemented
- Additional game optimization!
Screenshots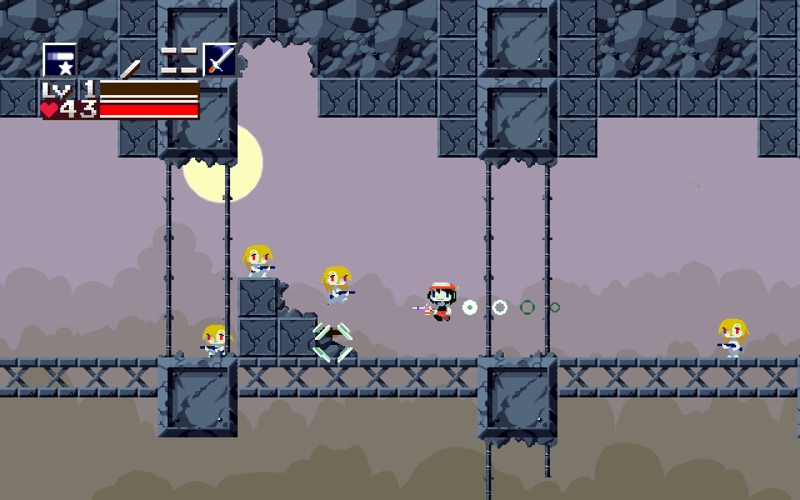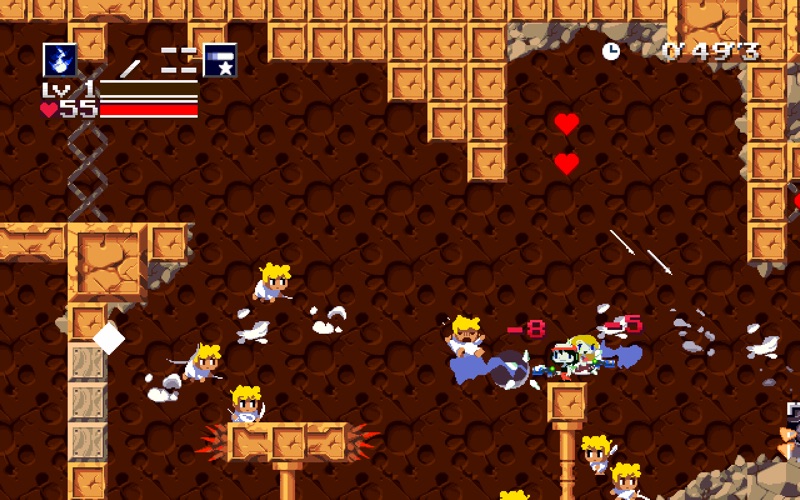 Customer Reviews
how do i get in the game????????
When i go in to launchpad, then click on cave story, there is a black screen like 3 or 4 seconds it quits automatically quits! D: can anyone comment down below what is happening to my game??? or can you get a update Nicalis?!?!?!?!?!?!?!? I want to play the game now!!!!!!!!!!!!!!

Update: It's been a long time since i played the game but i keep sending a report to apple like so many times but i get no reply back from them please have an update for this game because i can't play the game it's my favorite game on my iMac but can you please have an update please!!!!!!!!!!!!!!!!!!!!!
Good game, but doesn't work on Sierra. Don't BUY!!
I've played through the old version of this game before. Excellent game. Awesome design. Only one problem with this version, it doesn't load at all on Sierra. A black screen appears for a few seconds, then poof, an error message. There is no support for this game, and as far as I can tell I can't get a refund for the $4.99 I wasted on this.

Very disapointed.
Game crashes every time I launch
Not sure what the problem is but I have re-downloaded a couple times and the app will not launch. Screen goes black and it crashes. Seems like some others have the same issue. No work around that I know of….
View in Mac App Store
$4.99

Category:

Games

Updated:

Nov 08, 2011

Version:

1.1

Size:

20.3 MB

Language:

English

Seller:

Nicalis, Inc.
Compatibility: OS X 10.6.6 or later