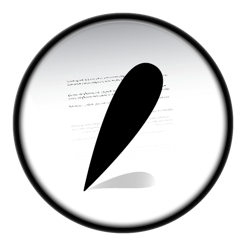 Description
Unleash your imagination and beat writer's block. Inspired by the workflow of old-school typewriters, Clean Writer Pro has minimalist features and full-screen uncluttered interface designed for bloggers, journalists and writers - helping them unchain their creativity and beat writer's block.

Clean Writer Pro is a single-purpose text editor covering 80% of your writing needs. Small memory footprint, fast to launch, effective, it hides complex options and UI and removes rarely used features so that you stop wasting focus with buttons and irrelevant settings and start creating instead.

When you're done typing your email, articles, blog posts, poems or short stories, you might look for other software to get it formatted, arranged and prepared for publishing. That's fine. Clean Writer Pro's purpose was fulfilled.

* Basic but great feature set *

Minimalist interface; paragraph fade mode; live counters; full-screen distraction-free writing; limited color themes and font options; designed for PLAIN TEXT and Markdown preview, but useable (with caveats) for importing and minor editing of Rich Text files.

----------
* IMPORTANT *
----------

The app won't create new documents by default (reopening instead the previously opened ones); therefore, when you first launch it, it might seem like nothing happens.

Just start a new file (menu bar File->New or Cmd+N keyboard shortcut), or open an existing one (menu File->Open or drag-drop a document on the Clean Writer Pro icon in the doc) and you're ready to go.
----------

* Extended Features *

(for complete list and customisation tips, please read the app's Help or check out our website)

- color themes - B/W, dark grey on light grey, higher contrast White on Black, hacker and more
- full screen minimalist writing mode for uninterrupted writing
- document autosave and versioning
- paragraph focus mode - fades away all paragraphs except the current one, allowing you to focus on the current phrase.
- Markdown preview - converts the current file to HTML using Markdown syntax and previews it in a pop up
- Markdown-to-HTML copy - copy the HTML result to the clipboard, ready to be pasted to your blog, email or website
- Live counters - the counters at the bottom show the number of words, characters, unwrapped hard lines and current line number
- Customizable: power users can override Clean Writer Pro presets to add custom colors, fonts, paragraph indents, text transparency and more. Take a look at the advanced command line commands on the official web page

* Files *

In addition to plain text editing(recommended for maximum compatibility and platform independence), Clean Writer Pro allows importing of some common document formats. Beware that formatting will be partially lost or ignored.

* Preferences *

Commands have both keyboard shortcuts and menu items in the menu(accessible also in fullscreen). Common commands use standard OSX shortcuts. Check out the Help (Detailed shortcut list can be found in the Help.

--------------
Some user reviews:

Ingo Berger, Germany: "Even though I already got iA Writer, I prefer Clean Writer Pro. It is the more flexible app"

Nick, United Kingdom
"The entire application feels smooth, natural and very comfortable. The best of the bunch in my opinion."

Ensendro, Italy
"Excellent text editor, simple and functional, with only the necessary writing functions... I haven't found anything better for taking notes, though I tried and changed at least 10 different apps"
Version 1.3
* improved stability, fixed formatting bar and blurred text issues
* rich text mode now allows creation of lists (a feature many of you requested)
* word/char counters for the selected text (if any)
* improved markdown preview

Version 1.2
* fixed file saving issues and improved usability
* added extra hiding options for formatting and file type buttons. Now everything can be made invisible.
* improved Markdown css for better legibility
* new page width available: full width
* cleaner help

Version 1.1.5
* minor settings added: hide preferences button, type of default new file; re-added menu item for showing/hiding formatting buttons; fixed scrollbars hiding
Ratings and Reviews
Clean, simple, effective writing app.
I like that the app has a minimal amount of settings to customize the environment to my liking. I was looking at iA Writer and one of the complaints I kept reading about was it's lack of settings. CleanWriter has it's settings neatly tucked away under a little cog icon in the upper right corner of the editor window. The fade paragraph feature is nice, it keeps you focused on what you're currently writing. It's also one of the options you can chose to change if you want. You can hide or show most of the features of the app through the settings. I like that there a few themes to choose from when writing.

I have been running into a problem with saving and auto-save on my Mac running Mountain Lion. While it's a problem the real reason for bringing it up is to bring attention to the great customer service received while dealing with it. I've receive prompt and friendly responses Alex at CognitiveBits indicating that the problem is being addressed. If I wasn't having the save issue I'd give this 5 Stars.

Overall I really like the app and would recommend it to others.
Nice concept, but buggy
Nice concept; I particularly like paragraph fade mode. Where other minimalist writing apps I own (e.g., WriteRoom) tend only work well in full screen, this gives the minimalist experience in a window. Useful if you need to reference stuff in other windows, but still focus on what you're writing.

The problem is that it's really, really buggy - the first line of text doesn't is often hidden and doesn't scroll into view, the menu buttons randomly don't display, the typewriter click misses keystrokes, all that in just in the first 15 minutes of use(!) Hopefully all this will get cleaned up in a future version.
Bare Bones Fact...
This truly is a bare-bone program. It's perfect if you don't need or want a bunch of hoopla on your screen. But that is also where the dilemma is. This program does not give you the ability to zoom in if you have difficulties seeing small print. Only way to increase the print size is to increase the font. But if you're not careful, you could end up submitting a paper or story in excessive print size.
If you need to clear your screen of clutter, this is the program for you. If you need any bells or whistles, then keep looking. This program truly is bare.
Information
Seller

Cognitive Bits Software srl

Size

519.1 KB

Category

Compatibility

OS X 10.7 or later

Languages

English, French

Age Rating

Rated 4+

Copyright

© 2011 Cognitive Bits Software srl

Price

$1.99
Supports
Family Sharing

With Family Sharing set up, up to six family members can use this app.