Clue Period Tracker: Period & Ovulation Tracker
By BioWink GmbH
Open iTunes to buy and download apps.
Description
Clue is a period tracker and ovulation app that uses science to help you discover the unique patterns in your menstrual cycle. Use Clue to remind you about your period, PMS, ovulation and fertility.

Clue is rated as the top free period tracker app by the journal Obstetrics & Gynecology, a publication of the American College of Obstetricians and Gynecologists (ACOG).

Millions of people use and trust Clue for accurate and personalized information. With Clue it's easy to keep track of your period.

Use Clue to:
+ Track your period, flow and the menstrual products you use.
+ Get accurate predictions for when your next period is coming.
+ Get calendar reminders before your next period, PMS and ovulation.
+ Track sex, pain, moods, cervical fluid, and more.
+ Log your birth control, or plan for pregnancy.
+ Keep a record of your period dates and symptoms.
+ Have all your menstrual health information to hand for health care appointments.
+ Import and sync data from other tracking apps like Apple Health.
+ Track your basal body temperature for even more accurate ovulation and fertility predictions.
+ Get to know your body and identify unique health patterns and trends.

Clue also includes:
+ The guarantee of no flowers, butterflies, euphemisms or pink -- ever.
+ In-depth information about the menstrual cycle, complete with medical and scientific references.
+ Dozens of ways to track your health, including period, PMS, birth control, ovulation, cramps, emotions, skin, hair, sleep, exercise, and more.
+ Analysis of your current and past menstrual cycles, along with an overall average, to easily observe trends.
+ The fastest data entry of any period tracker.
+ An algorithm that learns from the data YOU input. The more you use it, the smarter it gets.
+ Enhanced iOS features, including reproductive health integration with the Health app, Touch ID and Today Extensions.
+ A customizable widget for iOS.
+ The Clue Connect feature allows you to share fertility, period or PMS data with your partner, friends or family members.
+ A calendar view to easily view past period, pms and fertility data, and upcoming predictions for your next three cycles.

Please note: Clue – Period Tracker is not a contraceptive.

**Please say hello**
We love hearing from Clue users. Send your feedback, questions and suggestions to support@helloclue.com.

**Want more Clue?**
Our blog: http://blog.helloclue.com
Twitter: http://www.twitter.com/clue
Facebook: http://www.facebook.com/helloclue
Instagram - @clueapp
Pinterest - @clue_app
What's New in Version 3.6.1
*What's New*
We took care of some pesky little bugs so that your Clue experience can be better than ever.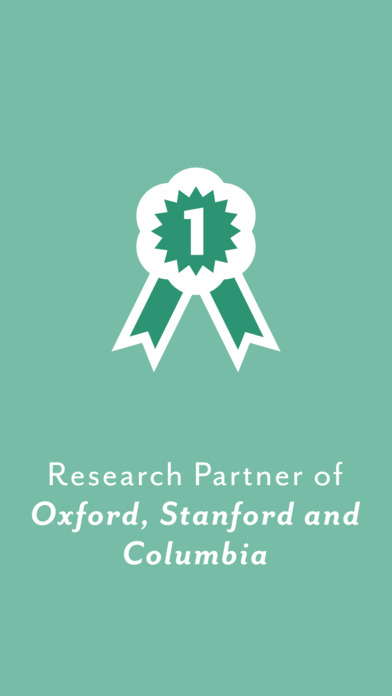 Customer Reviews
LIFE SAVOR (But 2 Suggestions)
I love this app to death, it's great, but I have a couple things I'd like added. My first suggestion being to maybe including more notifications. More notifications might sound dumb, but it'd be so neat to have daily advice/little short tips notified about periods or my own by the app. Maybe telling me I'm about to start my fertile window or period automatically without having to go into the app itself? I'd check out "Sunshine" (a weather app) and use their cute notifications as reference. They're absolutely delightful.

My other suggestion: I've always wanted the app to use the information I give it (such as days I have cramps and I'm PMSing) and begin to detect a pattern that will be on my calander. I know it already can tell you which part of your cycle you experience these things, but I'd like it to be more absolute. As in, to be blunt, and mark a day saying "you'll most likely PSM this day" or "you'll most likely have cramps this day". And, oh! It'd be extra wonderful if I could be notified of this, like in my first suggestion. Like in the morning my phone would buzz and a banner would say something along the lines of: "Ouch! Skip the coffee and bust out your heating pad; you're probably going to have cramps today ;(".... Of course, I have no clue of the logistics of my suggestions, but that's all they simply are: suggestions. I'll always love and stay faithful to this app either way.
Great way to track period if you have an IUD
I'm so happy my friend recommended this app to me! Ever since getting an IUD (Paraguard) a couple of years ago, my cycle has been fairly consistent at times, but for the most part was harder for me to track. I'm so used to taking BC pills that I guess I never had to THINK about any of this stuff before! ...Just when I'd think I'd gotten it down, my hormones would shift and my cycles would get shorter or longer out of the blue, and it was driving me nuts....I hated my period all of the sudden feeling like a "surprise" every month. (Middle school memories?...no thanks!!) Then I downloaded Clue and have learned so much about my cycles. It's spot on EVERY SINGLE MONTH! Down to the day....with everything.

I know when I'm going to be PMS'ing; I know when I'll spot; and I know how long I can expect it for. I also love that I can track my fertile window (which I have it set to, in spite of my IUD) bcuz w/ Paraguard -- hormone-free -- when we feel ready, I can remove it, and we can try for a baby, and know exactly when the best time of the month is to try!

I love this app!!
Useful, customizable, discreet
I started using this app after treatment for ovarian cancer. I have only one ovary now due to surgery, and chemotherapy stopped my period for nearly a year, so I knew my cycle could be drastically different when it returned and that I needed to keep data on it, both for medical reasons and for my own convenience.

A couple friends recommended this app. Its usefulness was immediately obvious, and now that I've been using it for six months, I've recommended it to others. I like that fertility tracking is optional. I like that I can customize it to whatever I need to track. I like that I can exclude cycles from the prediction model (post-chemo I've had a couple cycles that were long). I feel like I'm more aware of how my cycle works. The science pages are nice too. Some stuff I knew and some stuff I didn't.

Honestly my only complaint is that this wasn't available twenty-some years ago when I started menstruating. But since the iPhone wasn't available then either I'll still give it five stars. ;)
View in iTunes
Offers Apple Watch App for iPhone
Free

Category:

Health & Fitness

Updated:

Jul 12, 2017

Version:

3.6.1

Size:

131 MB

Apple Watch:

Yes

Languages:

English, Danish, French, German, Hindi, Italian, Japanese, Korean, Polish, Portuguese, Russian, Simplified Chinese, Spanish, Traditional Chinese, Turkish

Seller:

BioWink GmbH
Compatibility: Requires iOS 9.0 or later. Compatible with iPhone, iPad, and iPod touch.