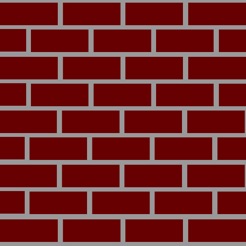 Concrete Calculators
4+
$0.99
Offers In-App Purchases
Description
This simple Concrete Calculator app gives you 8 different concrete calculators a tap away.

Your contractor may have already told you this is going to be expensive but just maybe you'd like to get another opinion. And it would be even better if you could accurately cost the project yourself, right?

This tool gives you 8 different options to calculate concrete. Not only does it calculate the necessary materials for concrete but it will also help you determine the material costs and labor costs, if applicable. You can throw out all the guess work and save hours of regret, potentially saving you 100′s of dollars.

You don't even have to remember any notes about your project, simply use this app to store all your notes and retrieve them at any time.

11 GREAT TOOLS IN ONE APP

✪✪ CONCRETE CALCULATOR
✪✪ CONCRETE BLOCK CALCULATOR
✪✪ CONCRETE SONA TUBE CALCULATOR
✪✪ CONCRETE FOOTINGS CALCULATOR
✪✪ CONCRETE BASE CALCULATOR
✪✪ CONCRETE GRAVEL CALCULATOR
✪✪ CONCRETE PAVERS CALCULATOR
✪✪ BRICK CALCULATOR
✪✪ TOTAL SUMMARY
✪✪ CONVERSIONS CALCULATOR
✪✪ ADD NOTES

*** Both STANDARD & METRICS units are supported in this app.

✪✪ SPECIAL FEATURES

- All calculators have price features including labor hours.

- All calculators list the material price, labor price and total price.

- Instantly email the quote and the picture without leaving the app. (In App purchase)

- Set up Tolerance (from 1 to 100) value globally for all calculators.

- All calculators display both actual and the tolerance values.

- Switch between Metrics & Standard as many times as needed.

- Lots of customization, choose between different concrete materials, different block sizes and others.

✪✪ GLOBAL FEATURES

- Save unlimited calculations for each of the calculators. (In App purchase)

- Attach a picture with every calculation.

- Email as many times as you want
(In App purchase)

- Elaborate help screen

- Configuration screen to configure default labor rates for different calculators

- All Saved calculations remember Metrics or Standard units.

- Associate a location/name with each quote

- Saved calculations list calculated values, location, price, material price, total cost and pictures

- Save as many notes as you want.


✔✔ FEATURES

✔ CONFIGURE: Key in default labor rates, tolerance values, UOM (metrics or standard)

✔ PROJECTS: This screen lists all the saved Projects with the latest one displayed first.

✔ CONCRETE: Choose among 6 different types of concrete mixture. Calculator adjusts for Metric units.

✔ SONA TUBES: Key in the dimensions and calculate bags of concrete needed along with cubic yards information Calculator adjusts for Metric units.

✔ FOOTINGS: Another option to calculator Concrete. Calculator adjusts for Metric units.

✔ BLOCK: Choose between Standard & non-standard block size. Choose wire/truss for concrete re-inforcement and calculate the feet required for the reinforcement wire. Choose the block size to get the total number of concrete yards. The re-inforcement and block sizes are optional.

✔ GRAVEL: Key in the dimensions and choose the type of gravel or have your own custom type.

✔ PAVERS: Key in the dimensions and calculate the pavers required for the job.

✔ BASE: Choose from a form type, Square foot or Big foot and the number of tubes needed. Calculators can be saved

✔ CONVERSION: Convert between 7 different types and convert to one another. Convert cm into inches, ft into meter, etc.

✔ TOTAL SUMMARY: Now add all of your calculations across multiple projects. Use this handy tool to sum up all of your calculations.

✔ BRICK: Choose among 5 different mortar widths. Specify yield to calculate the number of mortar bags. Calculator adjusts for Metric units

✔ ADD NOTES: Simply choose the type of concrete or just general and key in your notes and tap save.
- Added Gravel calculator
- Added Pavers calculator
- Notes feature is now available without InApp
- Total summary is now available without InApp
Ratings and Reviews
Worth the $2 if you know the short commings.
What am I talking about?
The app is $.99 then another $.99 to save. Here is the issue. You can save but if you open a saved quote you cannot email it. It has to be a current project in order to add photo or email.
You cannot open a quote and make any changes to it or email it. You must re enter the data. Had I known this I would not have paid the extra for the in app purchase.
Hard to beat
Works very well and easier then doing in your head or on paper.
Good for beginner
Good for ballpark material estimating, only give you bag amounts not actual materials , ie lbs of Portland cement, sand, agerate. would be handy if it allowed you to estimate ready mix truck load vs sack ready mix cost and number of loads. Definitely made my someone that does not know the trade, basically a volume calculator convert number of bags of ready mix.
Information
Seller

Suresh Desu

Size

924 KB

Category

Compatibility

Requires iOS 4.3 or later. Compatible with iPhone, iPad, and iPod touch.

Age Rating

Rated 4+

Copyright

© constructionbuddy.net

Price

$0.99

In-App Purchases

Brick, SonaTube, Footings & Block Calculators

$0.99
Supports
Family Sharing

With Family Sharing set up, up to six family members can use this app.