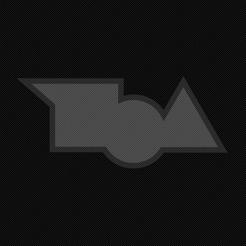 Description
confaBOT explores the relationship between text and image by exploiting how images are currently dealt with on the internet. through the use of metadata [keywords + tags] our digital media and images are obsessively annotated with text in order to retrieve them in the future. this data is typically queried through the use of a search bar to find the particular content. confaBOT works in a similar way, however through the medium of an online chat where each line of conversation queries and displays the single most relevant image. the current version uses a rendition of ALICE chatbot – hoping that it would help keep the conversation flowing while providing surprising feedback and thus surprising imagery.

video demo: http://vimeo.com/31332817

features:
- chat for unlimited time with your neighborhood bot named confaBOT
- watch with surprise as images are presented for each line of chat you type
- click on any line to view a thumbnail of the chat image
- click a 2nd time to view the images original context
- email chat logs with links to each image to friends and family!

UPDATE: Ran out of API transaction credits, but the problem has been fixed and confaBOT should be working fine now! Sorry for the downtime...
Ratings and Reviews
Works fine
It works well for me on my iPad
False imagery bugs (currently RESOLVED)!
ConfaBOT never responds, just see the three dots indicating it's loading. Major problem because I was looking forward to the chatterbot feature. Also the first image loaded completely but every other one only remained fuzzy and did not completely load. Also it only loads one picture per words. I typed NA in two different instances and it still showed the same logo art as the first one. Major disappointment. Work it out and get these bugs fixed. The bot doesn't respond at all! Also, it asks for my name but still says undefined as my name or doesn't display it at all! ...okay just tried it again and it started working, tap on the unresponsiveness. Still the images are too blurry to read, but it displays my name and responds most of the time (on demand)... ...to check in, ALL issues Were resolved. I currently have no problems with this program...I do have some suggestions though: when I close out of the program it would be nice if it saved my progress. I don't like having to re-enter my name or lose the conversation I started. Maybe in a settings mode you can enter in information such as name, birthdate(age), location, ethnicity & gender. Also it would be nice to be able to use this application completely 100% handsfree (voice recognition to text, response "text" to computer voice) and also be able to choose different voices. Also GPS should sync-in your location for more geochassing. Also, it would be better if the text (chat area) was partially translucent so you can see the pictures in the background when the page fills up with chat text.
Crashes
It looks so so so fun so i downloaded it waited,Then i tried and it crashed i tried 100 times still thing crashed please fix
Information
Seller

ted davis

Size

1.5 MB

Category

Compatibility

Requires iOS 4.1 or later. Compatible with iPhone, iPad, and iPod touch.

Languages

English, Spanish

Age Rating

You must be at least 17 years old to download this app.

Infrequent/Mild Profanity or Crude Humor

Frequent/Intense Sexual Content or Nudity

Frequent/Intense Mature/Suggestive Themes

Infrequent/Mild Alcohol, Tobacco, or Drug Use or References

Copyright

© ted davis // FFD8 2011

Price

Free
Supports
Family Sharing

With Family Sharing set up, up to six family members can use this app.