Couple - Relationship App for Two
By TenthBit Inc.
This app is only available on the App Store for iOS devices.
Description
Couple is a more intimate way to share your life and the best way to stay in touch with your favorite person: it's free, it's fun, and it's completely private! Couple, the app for two! Over 2 million downloads and an Apple Editors Choice award can't be wrong!

Couple keeps all your special moments saved privately in one place and connects you to only the most important person in your life for the most private messaging experience. Perfect for both long distance relationships and couples in same city. Express yourself with video, audio, photos, and stickers; be close, even when apart with ThumbKiss™; and do everything from one app: share to-do lists, set reminders, make phone calls, send messages, share your location, suggest places to go out to on dates nights, and more.

Features include:
• Private timeline to build a shared history & remember all your special moments
• Real-time messaging and share videos, voice messages, and photo filters to express yourself
• Express your moods & emotions with a variety of fun sticker packs
• Send Secrets: photos that disappear after a fixed time!
• ThumbKiss™ when you want to be close: whether next door across continents touch the same spot on
your phones to make them both vibrate simultaneously
• Sketch together in real-time: draw pictures simultaneously or play games from a thousand miles away!
• Make phone calls or Facetime from inside the app
• Share to-do lists: real-time syncing from new date ideas to remembering milk at the store
• Calendar reminders: schedule dates, automatic notification of birthdays, anniversaries, and important
dates
• Find highly rated nightlife venues + restaurants, to suggest them to your partner for date nights
• Broadcast your location to each other in real-time using Live Beacon, to make it easier to meet up
• Cross platform support
• Chat using the web app when you're on your computer

Features coming soon:
• Multi-language support
• And much, much more!

Note: Continued use of GPS running in the background can dramatically decrease battery life. Live Beacon uses GPS and will automatically turn off after 30 minutes.

Learn more at: www.couple.me
Need support? http://support.couple.me/
Like on Facebook: facebook.com/couple
Follow on Twitter: @CoupleApp
Pin on Pintrest: pinterest.com/coupleapp
Follow on Instagram: instagram.com/coupleapp
What's New in Version 1.10.2
We're rolling out an update to increase stability and speed for the Couple app on newer phones, and iOS 10. Enjoy!
iPhone Screenshots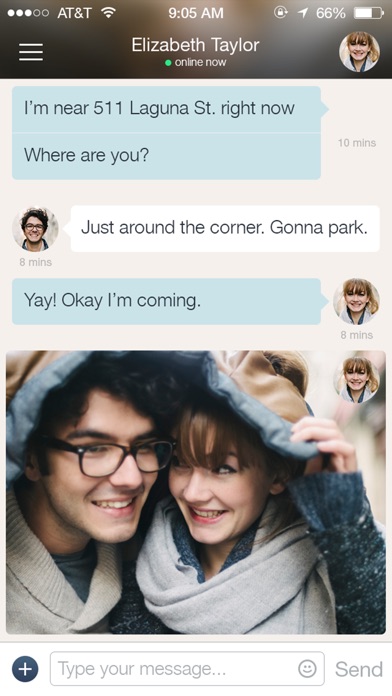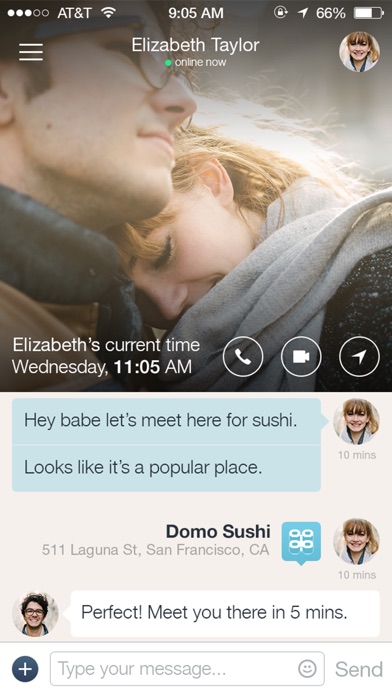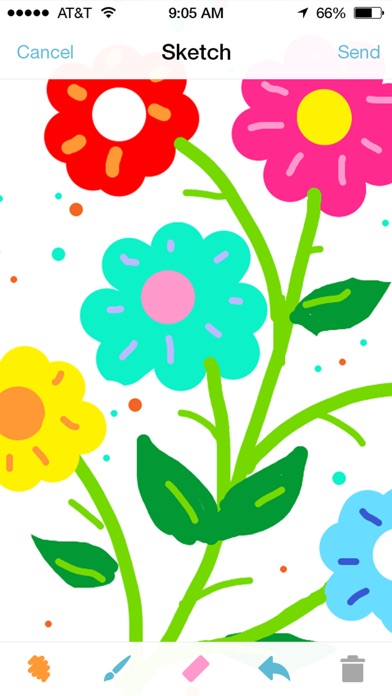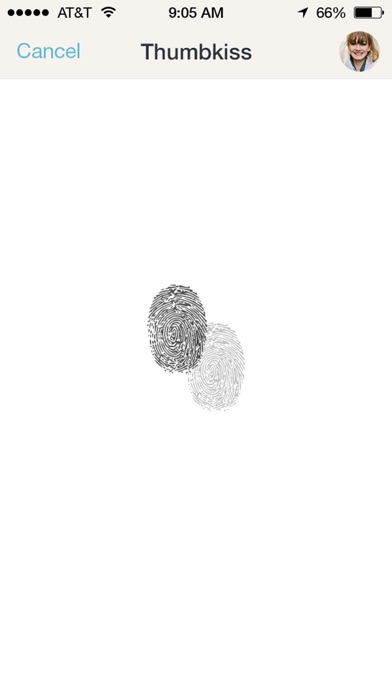 Customer Reviews
It needs time stamps!
My partner and I have been using the app for a few weeks now, and we already like it for all the advantages others have listed. I especially love how directly I can access him--just open the app & start typing (rather than opening my in-phone texting and then find my conversation with him, sometimes risking error if I'm in a hurry, etc)--and I like having a unique notification tone and a unique digital "space" just for us.

The only thing that makes me hesitate about continuing to use the app is the lack of time stamps for when messages were sent. The app marks how long ago something was sent earlier that day ("30 min ago," etc.), but everything sent yesterday or earlier is only marked "1 day ago," etc. The website time stamps same-day messages, but again they disappear at "1 day ago" and beyond. I communicate with my partner so frequently that I actually use time stamps to remember what time I did something that day before, or earlier in the week. The lack of time stamps here makes texting--and any other messaging I've used--much better. Also, because almost all other messaging services use time stamps rather than time elapsed, I feel like users think in terms of actual time, and could wrap our heads around it better.

I also agree with another reviewer that the emoji could be updated, and there could be a wider selection of free stickers, which would make other messaging services less tempting.
Just the perfect little app
My fiancé and I have been using this app for literally years now and I'm surprised I didn't write a review earlier. I guess that reflects how rarely the app asks for review, which is awesome to not be annoyed frequently.

Since getting couple, we don't even use normal texting anymore at all. I love all the silly stickers included and of course you can buy more (but tons of packs are free) and the little extra options like "thinking of you" and thumb kisses which really distinguish this app from plain texting or other apps. You can also create lists or special calendar events there that are shared between the two of you and it can be very handy. You can send photos like texting but can add filters easily or can sketch things directly into the app. It's also nice having diff alert tones to use vs your phones preset tones so I always know when it's him texting.

It has an easy to use, attractive interface and you can customize with cover photos and profile pictures. The app works perfectly with no crashes basically all the time. I can't imagine why we would ever stop using this app. It has only been easy to use, helpful, and frankly a lot of fun. Highly recommend to any and all couples (not just LDRs) - we live together and still love the app and find it useful.
Love this app
I have been using Couple with my boyfriend for a long time... Honestly I don't even know how long. But we love this app! It's so cute and personal and private. I think theres some things that could make it better but overall I'm incredibly happy with it.

My favorite option is the Thumb Kiss. Basically (for anyone who doesn't have Couple) you both enter a screen and you put your finger on the screen and a little thumbprint shows up. It's in real time so you see each other's fingers moving around the screen. You touch each other's prints and if you hold it long enough your phone vibrates. Its a little kiss! So you can have a cute way of showing physical affection when you're not together. My boyfriend and I like to chase each other's prints around the screen, and it always makes me giggle and smile.

The Thumb Kiss alone is what prompts me to give this app 5 stars, if not for everything else it offers. I love it so much.
View in iTunes
Free

Category:

Lifestyle

Updated:

Nov 07, 2016

Version:

1.10.2

Size:

19.7 MB

Languages:

English, Japanese, Spanish

Seller:

TenthBit Inc.
Compatibility: Requires iOS 6.0 or later. Compatible with iPhone, iPad, and iPod touch.
Top In-App Purchases
SmileysFree
Thinking of you's$0.99
Bandit$1.99
Teddy$1.99
Pugs$1.99
Chip$1.99
Juliet$1.99
Sweets$0.99
Romeo$1.99
Aquamarine$1.99
More iPhone Apps by TenthBit Inc.