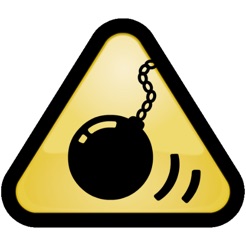 Description
Die erfolgreiche Abbruch Simulation gibt es nun auch für das Mac Betriebssystem! In "Demolition Company" übernehmen Sie die Leitung einer aufstrebenden Abrissfirma. Eine Vielzahl von Aufträgen führt Sie zu Baustellen in den unterschiedlichsten Teilen der Stadt. Schwingen Sie sich hinters Steuer einer großen Auswahl von detaillierten Bau- und Abrissmaschinen und machen Sie alte Gebäude z.B. mit Abrissbirne und Bagger dem Erdboden gleich. Setzen Sie gezielt Sprengladungen ein oder reißen Sie Wände gleich mit dem Presslufthammer ein. Laden Sie Bauschutt in den Kipper ab, damit er automatisch abtransportiert wird. Das durch erledigte Aufträge eingenommene Geld können Sie in neue Geräte und Fahrzeuge investieren, welche weitere Missionen in der Stadt und auf Ihrem Testgelände freischalten.

Features:

•Umfangreicher Fuhrpark an Bau- und Abrissmaschinen
•Zahlreiche Aufträge in unterschiedlichen Stadtteilen (Innenstadt, Hafen, Fabrikgelände, Abstellbahnhof, Altstadt und Vorort)
•Testgelände mit gerätespezifischen Übungsmissionen (Tutorials)
•Download weiterer Maschinen und Maps mit automatischer Mod-Installation
•Von den Entwicklern des Landwirtschaft-Simulators
Fixed input settings issue (inputBinding.xml)
Ratings and Reviews
Very Cool Game!
I downloaded this one day when I was board because it looked pretty realistic and different from other games. The different missions and machienery that is available in this game are great, all of the vehicles are fully functional with lights etc. You can also get out of the equiptment and use a sledge hammer, jack hammers, explosives, and once you compleat everything, a ray gun, which I am not a huge fan of. But anyway, if you are looking for a time consuming game that is very realistic, this is it. One warning, if you do not have a mouse this game can be a little difficult. Controlling the bucket and all the movement of equiptment is much better with the mouse.
Seriously Fun/Addicting Game
I was browsing the Mac App Store for a good simulation game, and man was this a good find. The graphics are pretty good, and the game itself is awesome. Part physics, it's really cool to be able to use different tools to try and demolish buildings. This seems to be one of the hidden gems in the store.

Like the other review said, I'd make sure you have a mouse. I can't imagine playing this game without one…would be very difficult!
Waste of Money
I have no idea if this game is good or not because I wasn't able to play it. It initially opened at an awkward resolution where half the menu options were off the screen, and you can't scroll or move it at all to be able to see them. I tried adjusting the resolution by using the arrows to navigate and just guessing where that setting was located (it was one of the options hidden offscreen), but after trying that a couple times the game crashed. It won't open at all without crashing now, so I basically just wasted $10 on an app that I can't even use.
Information
Seller

GIANTS Software GmbH

Size

368.5 MB

Category

Languages

English, German

Age Rating

Rated 4+

Copyright

© GIANTS Software GmbH

Price

$9.99
Supports
Family Sharing

With Family Sharing set up, up to six family members can use this app.