Diabetes Manager
By iTenuto Soft
This app is only available on the App Store for iOS devices.
Description
Diabetes Manager is an all-in-one insulin calculator, carbohydrate database, favorites database, and diary. It is developed for Type 1 Diabetics injecting pre-meal fast or rapid acting insulin. Diabetes Manager has been designed for convenience and helps to remove errors and guesswork when calculating your pre-meal insulin dose.

View demo video at:
http://iapps.itenutosoft.com/video/dpmiphoneios4.mov

*** The Brazilian Food database and Portugal translation are provided by Antonio Almeida from Feira de Santana-Bahia-Brazil, awajunior@gmail.com.
*** The German translation is provided by Michael Bridger.

Diabetes Manager provides the functionality of:

* Converting between A1C and eAG.
* Calculating Bolus On Board for references.
* Adding food to the favorites database for reuse.
* Creating your own food to add to the meal and/or to the favorites database.
* Recording daily pre-meal blood glucose, meal/snack food items, suggested, actual and Long Acting insulin doses.
* Saving data to the diary database.
* Creating reports from the diary database.
* Emailing reports in HTML format which can be opened by a web browser.
* Emailing reports in CSV format which can be opened by Excel or spreadsheet applications.
* Selecting food items from a generic food database.
* Modifying serving or weight to get the corresponding carbs for the food.
* Calculating a bolus insulin dose based on your blood glucose reading, target and correction factor.
* Calculating a pre-meal insulin dose based on your blood glucose reading, target and correction factor (optional), and the amount of carbohydrates in your meal or snack based on your carbs/insulin ratio.
* Viewing a demo video included in the App for easy use.

Diabetes Manager enables the user to:

1. Create personal database of favorite foods and meals, brand-name foods, and restaurant meals.

2. Save carbohydrate intake, foods and meals consumed, insulin doses, bolus doses, blood glucose readings, and daily long acting insulin dose to a diary, from which reports can be viewed and be sent as email.

3. Input up to six different Carbs/Insulin ratios (also known as Carbohydrate Factor), for breakfast, morning snack or bolus, lunch, afternoon snack or bolus, dinner, and evening snack or bolus.

4. Select your blood glucose unit, mg/dL or mmol/L.

5. Set your target blood glucose and Correction Factor.

6. Calculate a pre-meal insulin dose based on your personal Carbs/Insulin ratio and Correction Factor, pre-meal and target blood glucose, and total carbohydrate value of your meal or snack.

7. Calculate a bolus insulin dose based on your blood glucose reading, target and personal Correction Factor.

8. Find and adjust the carbohydrate values, according to serving size and / or weight, of nearly 250 generic foods from a built-in database.

9. Input your own pre-calculated carb value for any meal.

10. Look up, retrieve, and add together carbohydrate values from the generic food list (plus any pre-calculated carb values you wish to add) to create the total carb value for your meal or snack, from which your pre-meal insulin dose will be calculated.

Important:

Diabetes Manager must only be used as a guide and on the advice of your physician.

Data Persistence

You must click the Save button on the upper right corner to save the data you enter for each meal and for long acting. If you don't click the Save button, the (new) data you enter for the meal/long acting will be cleared or refreshed with the previously saved data when you leave the meal/long acting view. After you save the data to the diary database, they can be viewed as reports and sent as email. You can email the reports to your computer for backup and clear the diary database on a regular basis.
What's New in Version 3.2
Update to iOS 9.0.
iPhone Screenshots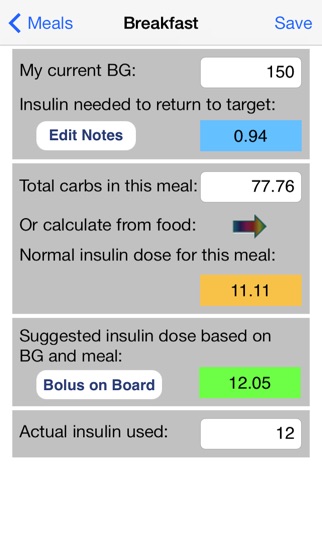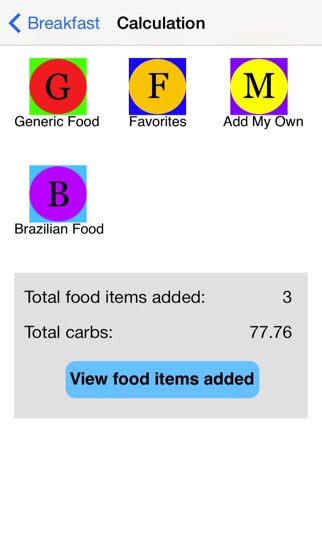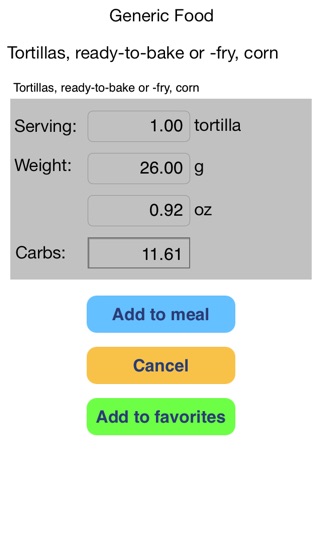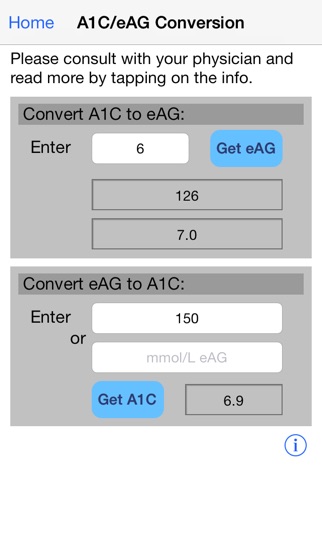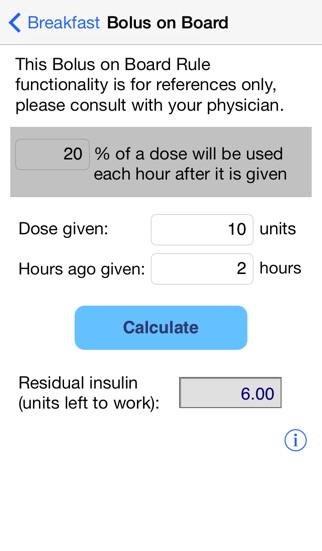 View in iTunes
$4.99

Category:

Health & Fitness

Updated:

Apr 08, 2016

Version:

3.2

Size:

27.1 MB

Languages:

English, German, Portuguese

Seller:

iTenuto Soft
Compatibility: Requires iOS 9.0 or later. Compatible with iPhone, iPad, and iPod touch.
More iPhone Apps by iTenuto Soft