Drawn: The Painted Tower HD (Full)
By Big Fish Games, Inc
This app is only available on the App Store for iOS devices.
Description
"The magical world it pulls you into is strangely compelling, and you won't want to leave until you've fully explored every inch of the tower and helped Iris escape." Gamezebo 4.5/5

Enter the world of Drawn, the newest adventure from Big Fish Games Studios!

Unravel the secrets of the Painted Tower in your quest to save Iris from a dreadful fate. A terrible curse has locked each floor of the tower, and you must overcome challenging puzzles to reach the top. Fantastic characters await you on your journey through the lush painted worlds of the Painted Tower, but are they friend or foe? Only time will tell. Beware, as darkness is quickly approaching the tower. Can you save Iris in time?

☆☆☆ Features ☆☆☆

✓ Explore 70+ screens on your magical journey through the Painted Tower
✓ Original music score composed specifically for each area of the Tower
✓ Overcome dozens of elaborate environmental puzzles that block your way
✓ Enter lush paintings and meet fantastic characters in magical worlds
✓ Integrated Game Center Achievements
✓ Gestural navigation
✓ Localized in Spanish, French, German, and Japanese

"Stunning graphics and music" 4 out of 4 Must Have - Slide to Play

"I might not have heard of it before, but now I'm drooling." Kotaku

"… Drawn: The Painted Tower, a charming game with an enigmatic setting, a game of haunting beauty that defies easy description – a game that does not easily fit into the convenient pigeonhole of either "Adventure" or "Casual. This game is in a class of its own…. – it is poetry." Just Adventure

"it is unlikely that any gamer will be disappointed by this wonderful little game." Adventure Classic Gaming

☆☆☆ Discover more from Big Fish Games! ☆☆☆

We're big believers that everyone is a gamer at heart and that games are a great source of joy and relaxation. Founded in 2002, Big Fish Games is a developer, publisher and distributor of casual games. We offer a virtually endless selection of interactive games that you can enjoy anytime, anywhere — on your PC, Mac, mobile phone, or tablet. Renowned for offering A New Game Every Day!® on www.bigfishgames.com, Big Fish Games distributes more than two million games per day worldwide.

We have many other great iPad games including:

➠ The Serpent of Isis HD
➠ A Witch's Curse: Princess Isabella HD
➠ Empress of the Deep: The Darkest Secret HD
➠ Haunted Manor: Lord of Mirrors HD
➠ PuppetShow: Mystery in Joyville HD
➠ Awakening: The Dreamless Castle HD
➠ Ancient Spirits: Columbus' Legacy HD
➠ Amazon: Hidden Expedition

You can always find an updated list at www.bigfishgames.com!

Try out Big Fish Games' iSplash! newsletter and never miss a sale or new game again! Sign up at: http://bigfi.sh/isplash

Follow us on Twitter: http://bigfi.sh/BigFishTwitter

Become a fan on Facebook: http://www.facebook.com/BigFishGamesMobile
What's New in Version 1.0.4
In this update:

☆ Fixes to prevent Drawn from crashing on the new iOS 5.1.

Thanks for your continued feedback and support! Rest assured that if one of our games is in need of an update, we'll get it to you just as soon as possible. Happy gaming!
iPad Screenshots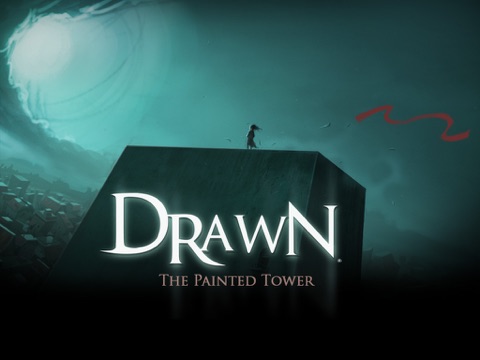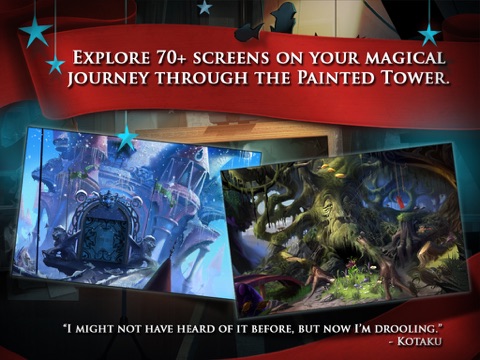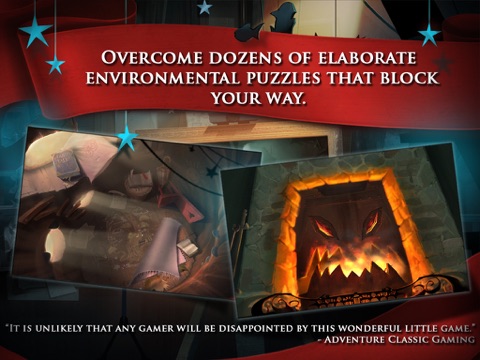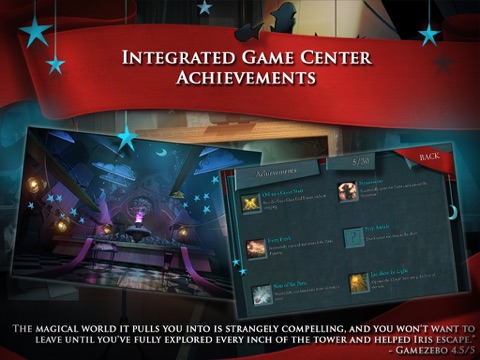 Customer Reviews
Annoying game, technically and in design
Story line has a decent twist with the magic paintings, but too often when exploring a painting, especially the bottom, clicking on a spot exits you from the scene. Over and over. Also, about a third of the puzzles have a completely random solution (some of which I hit on randomly--whoopee); note, for example, Friend or Foe, where the solution is to set the tiles in the gate so that the griffon and one lion have green eyes, and then you exit the painting and pull on the "Friend" lion's whiskers in an arbitrary order (found this on a walk through, not my own ingenuity). Voila! You're through the gate.

I'm at a loss as to why this game is rated so highly. Have played other Big Fish games, such as the Awakening series, which are not as artsy as this one, but at least have logic to their puzzles.

After writing this review, I'm downgrading the game from 3 to 2 stars--analyzing the experience of playing it has increased the dissatisfaction. Doesn't help that I just finished playing Myst, in which all the games and the story line make sense, and you know that if you simply think hard enough about a problem, a reasonable way to proceed will eventually come to you. And Myst has beautiful graphics.
Well done puzzle adventure game
A great point and click puzzle adventure game. The graphics and music are well done. The puzzles are mostly intuitive and just the right difficulty. The story is interesting and makes you want to continue to play. The controls took some getting used to. I don't like the lack of interaction with the environment. Basically if you can click on it, it is important. There is not unneeded items or areas to view. This leads to a tightly scripted story that you can not deviate from to "go exploring" elsewhere. That makes it a bit boring if you decide to play it a second time. This is not as good of a series as The Room Series, but it is an overall good game.
Big Fish = Big Sleaze
Sure, the games are well done, but beware if you get a new device or new computer. This game, plus three other Big Fish titles I purchased on sale in 2011 can no longer be RE-downloaded, even though I purchased them. Apple said they cannot do anything about it because that is the way Big Fish implemented these "in app full game unlock" features. Big Fish said, Apple has my records, so they cannot do anything about it. I have a few hundred iPad/iPhone programs, and I was able to Re-download all of my programs when upgrading to new devices, whether in iTunes or the icloud. The joke of it is, I am able to actually leave a review which is proof that I own it (plus I presented Apple with paid history), yet, the program thinks I've never unlocked the full game when re-download it. I already went through helll with "Puppet Show: Mystery of Joyville", which charged me $4.99 and I already purchased it. You would think the program would detect a previous purchase like all the rest of the programs with in-app purchases that I own, but no, not this badly implemented payment system. The later Big Fish titles have a way of not running into this problem - but BEWARE -- a lot of the older Big Fish titles (such as Drawn The Painted Tower) do not! I now lost my purchase on four big fish titles.
View in iTunes
$4.99

Category:

Games

Updated:

Mar 15, 2012

Version:

1.0.4

Size:

433 MB

Languages:

English, French, German, Japanese, Spanish

Seller:

Big Fish Games, Inc
Compatibility: Requires iOS 3.2 or later. Compatible with iPad.