Dreamachine | The key to creativity
By charlie southard
This app is only available on the App Store for iOS devices.
Description
Experience a digital version of a famous device that William Burroughs, Allen Ginsberg, Kurt Cobain, David Bowie and Paul McCartney used to enhance creativity.

Allen Ginsberg - "I looked into it – it sets up optical fields as religious and mandalic as the hallucinogenic drugs – it's like being able to have jeweled Biblical designs and landscapes without taking chemicals."

Dreamachine is a stroboscopic and sound device that aligns your brainwaves to a desired state of consciousness.

Combined with the power of binaural beats and trance-like sound choices, it provides the user with the choice to stimulate their mind for concentration, meditate for relaxation or enter a dream-like state for creativity and visions.

The app was designed to stimulate Alpha and Theta brainwaves via entrainment.

Dreamachine is a means to conscious dreaming.

Dreamachine works best with Google cardboard and headphones.

Primarily used as a tool for creativity, Dreamachine also has a wide range of purposes.

Dreamachine can help relax and calm your mental state.

The University of North Carolina researchers have demonstrated that stroboscopic light to enhance Alpha brain wave activity, boosts creativity and reduced depression.

Stroboscopic light has been used as a visionary aid since antiquity by the likes of Ptolemy, Aristotle, and Nostradamus.

* Benefits *

• Solve problems: retrieve visions, expand imagination and create associations between an imaginary and verbal world. The hypnagogic Theta state has been utilized in different ways to form some of the most groundbreaking discoveries.

• Mind's Theater
You may choose to venture into the hypnagogic state; the place the mind travels between sleeping and ordinary consciousness.

This region of consciousness has been referred to in the writings of Aristotle to Edgar Allan Poe. I suggest starting the light mode at 8 Hz and playing with slightly lower frequencies to find your sweet spot.

Stimulate waking reveries and open the curtains to the theater of your mind in. Behind closed eyes, you will see a variety of patterns, shapes and vibrant swirling colors. Splendor and bliss are within the Theta/Alpha range between 5-7 Hz.

Sound: Pink and white noise stimulus, in particular, promote entry in the Theta State.

• Optimize cognitive function – Flickering light has been utilized to reduce symptoms of ADHD, reduce depression and heighten creativity. In one study out of Western Washington University.

Photic stimulation (flickering light) has also been identified as a way to enhance academic performance.

• Sleep and learning – Binaural beats have been used to elicit sleep. Frequencies in the Delta range combined with melatonin may provide restful sleep. Researchers have noticed that adequate sleep is needed to properly learn and create positive connections.

Dreamachine was made with care and patience because I have found it personally helpful to stimulate creative thought and relax. I want others to have the same positive experience and benefits that I have experienced.

* Light + Sound *

Using the machine is as easy as sliding to the desired state and closing your eyes and wearing your phone like glasses. Google cardboard is recommended.

* Features *

• Easy to use interface with scroll frequency selector
• Light and sound mode can be used together or independently
• Light and sound mode are best used together
• Stroboscopic light generator
• Binaural beat generator integrated into the same interface as stroboscopic light mode
• Choice of color during flickering light mode
• Ability to use flicker flashlight alternately if display is not bright enough
• Alternative sound choices as white noise, pink noise, rain or choose your own music
• Inexpensive alternative to the several hundred dollar mind machines
• Additional features are coming, but I'm open to all feedback

PLEASE NOTE: THIS CAN CAUSE PHOTO EPILEPSY IN SOME PEOPLE (1/10,000)
What's New in Version 1.0.1
Fixed Fonts and Title Typo.
iPhone Screenshots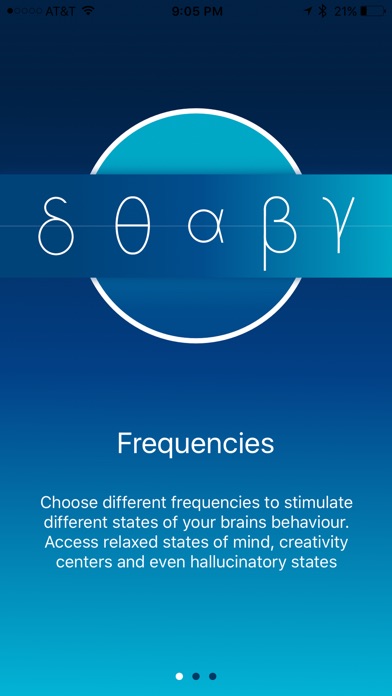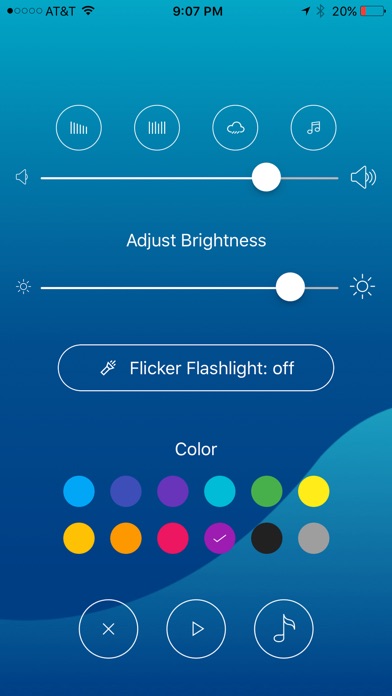 View in iTunes
Free

Category:

Health & Fitness

Updated:

Jul 18, 2017

Version:

1.0.1

Size:

21.9 MB

Language:

English

Seller:

charlie southard
Compatibility: Requires iOS 10.2 or later. Compatible with iPhone, iPad, and iPod touch.