Dreamland HD lite: spooky adventure game
By Nevosoft LLC
This app is only available on the App Store for iOS devices.
Description
Now compatible with iOS 6.
----------------------------------------------------------
Welcome to Dreamland, an old abandoned amusement park! It is full of dangerous traps and broken rides not suitable for children. And it also contains a terrible secret... The evil dwarf who lives here brightens up his miserable days by collecting the souls of those who dare enter the neglected park. And he's got a plan to get your soul.

Only you can rid the world from his presence, but it won't be easy. His traps and tests are waiting for you. You'll need to make your way around the park looking for useful things in all the old rides. You'll have to open a number of locks, outsmart the swindlers in the shell game, fire the cannon on the Pirate Ship and blast off to the Moon. There's no turning back. You need to get to the safe where the evil dwarf keeps his contracts for all the lost souls. Contracts that were signed in blood. Moreover, one of these contracts has your younger brother's name on it – and there's another one ready just for you!

Features:

- Spooky and engaging storyline
- Chock full of hidden object searches and various mini-games
- Spellbinding atmosphere of children's horror
- Well designed locations - especially for iPhone/iPad
- Professional voicing and soundtrack that will make players tremble with fear!

Dreamland is a unique game with a great mix of hidden objects, puzzles and adventure. Step right up to the big top and don't pass it by!
----------------------------------------------------------
LIKE GAMES BY NEVOSOFT?
WHY NOT TRY SOME OF OUR OTHER GAMES!

Mysteryville: Sort out the small town's mysterious events in this classic hidden object game - made just the way it should be!

Pantheon: Unlock magic artifacts of ancient deities on an amazing match-3 journey through beautiful locations of the Ancient India.

LandGrabbers: This addictive game combines classic elements of strategy, simulator, and resource management. Nothing can stop you from conquering the world now!

My Kingdom for the Princess: An addictive, award-winning game with unique game play that combines time management, strategy, and simulation.

My Kingdom for the Princess 2: The adventures of Arthur and Princess Helen continue in this long awaited sequel to the addictive strategy, time management, simulation game

Supercow: super-dynamic arcade game about the adventures of a new character that deserves everyone's attention! Supercow doesn't give milk, she just rocks!
----------------------------------------------------------
THIS GAME WAS PUBLISHED BY NEVOSOFT.
If you want to successfully release your game on the App Store, write us at publishing@nevosoft.com.
Our experts perform the following services:
- Producing your game in the final stages of development
- Localizing it into more than 10 languages
- Preparing your game for release (and the release itself)
- Marketing (We have a loyal client base of over a million users)
- Promoting your game in various media
- Providing quality customer support
What's New in Version 1.5
Now compatible with iOS 6.
iPad Screenshots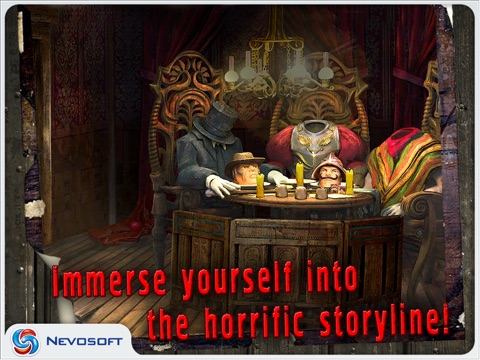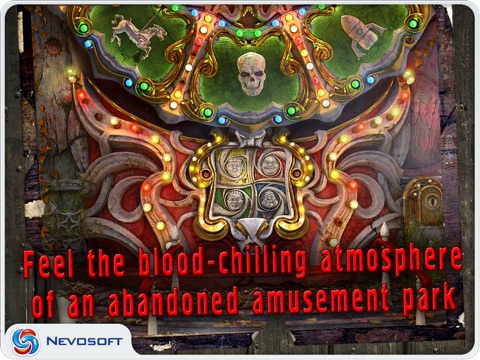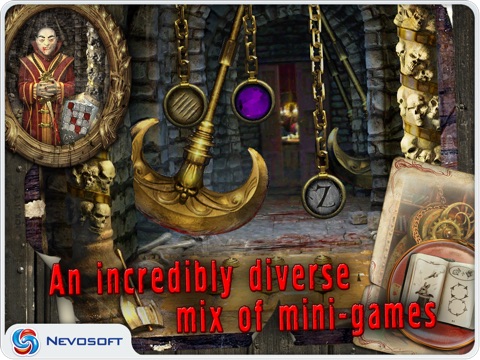 Customer Reviews
Dandy
Much better than the last Nevosoft game I tried (Mysteryville—a real stinker). As good as the ones from Big Fish, and cheaper (I upgraded for $5). I don't get why they sell hints—I'm at the final (I think) puzzle with over 150 hints left. Not that they're any use now that I'm here—just keeps highlighting where I am. Haven't figured out what I'm supposed to do with the doves, but I'm not giving up. It took forever to transform the bunny into posies, but I kept doing figure 8's and eventually it worked. The hints are mostly really helpful; not just nature of puzzle but where to go next. Interactive map isn't just info but actual shortcuts. More time playing, less time wandering. Hints accumulate rather than dwindle—unheard of! No crashes, no hangs; excellent HO scenes (hints worked fine for me) and a decent variety of other puzzles. (Folks who experience crashes & hangs: have you cleared RAM cache? App Store has several memory monitor apps, many free, that do a good job of digging lint out of the Velcro, as it were. Or just reboot frequently.) Overall, lots of enjoyment for a reasonable price. I hardly ever award 5 stars because I figure there's always room for improvement, but honestly I can't think of anything to fix. Well done!
Couldn't finish all the way- magic wand and bunny failure!!
1) This game has FANTASTIC graphics, an okay storyline, some decent puzzles.....but WAY WAY, WAY too many hidden object puzzles! And at the exact same scenes repeatedly! Three scenes repeated four times! And they all get shoved in at the very end....as if to lengthen it. The 2nd to last task is using a magic wand to make a figure 8 over then bunny in hat (which many people apparently have issues with also) so after too many attempts- I quit.

2) THEN- there's a broken ladder to the 2nd floor of the bldg at the "Shoot Out" Corral that's never addressed OR the huge gates with gargoyles -that remained locked and never opened!?! What's up with THAT?! Sigh.

3) Someone commented about why there were so many hints racking up when you'd barely need them, I found out 1/2 way through that when you click on the hint button when you're done with a current task- it will instantly transport you to the next place that either has a clue or where you can use an item in your inventory- which was a great feature considering how many areas there were and given the high number of repeated scenes for hidden item puzzles.
Dreamy Carnival Fun!
I purchased Dreamland on a whim, just because it was on sale and most of the reviews were positive. I normally rely quite a bit on strategy guides, and I have been surprised that I have not needed a guide for this game. Most of the puzzles are quite logical, and I have found it easy to determine the use of all found objects. All of the Hidden Object scenes are colorful and easy to manipulate in Casual Mode. So far, I am enjoying the storyline and sound effects. No crashes or glitches so far on my old iPad 3. I would be delighted to know if they release a Dreamland sequel, as I would probably purchase that, too. Realistic scenes make the play more fun. Love the hint button and skip button, as sometimes I just want to move on to the next screen. Enjoy moving simply by clicking locations on the map, rather than walking on screen. Good game!
View in iTunes
Free

Category:

Games

Updated:

Oct 18, 2012

Version:

1.5

Size:

147 MB

Languages:

English, French, German, Russian

Seller:

Nevosoft LLC
Compatibility: Requires iOS 3.2 or later. Compatible with iPad.
Top In-App Purchases
Full version$5.99
Pack of 25 hints$0.99