Entrenador de Yoga PRO (Yoga Trainer PRO)
De NexStudios.jp
Esta app solo está disponible en App Store para dispositivos iOS.
Descripción
Práctica Yoga de la Forma Que Quieres
con el Yoga Trainer para el iPhone

************

"Uno de las 8 aplicaciones que necesitas
en tu iPhone "- The Daily Telegraph

"Presentado en Popular Apps for the iPhone" http://www.apple.com/iphone/apps-for-everything/working-out.html

¡Más de 250.000 descargas! Con Mucho Cariño!

Evaluaciones de 4/5 Estrellas **** TouchArcade

********

Yoga Trainer for Everyone (Yoga Trainer Para Todos)
Con más de 70 posturas, aprende yoga a tu propio ritmo con una guía adecuada para todos, desde principiantes hasta avanzados.

Yoga en cualquier momento y cualquier lugar
Práctica yoga cuando quieras, donde quieras y como quieras

La Yoga Se Ha Despabilado
Personaliza tus propias secuencias de Yoga y práctica mejor con una experiencia totalmente interactiva.

Estira tu cuerpo no tu presupuesto
Ahorra en cargos por cursos de Yoga con Yoga Trainer para tu iPhone.

Con:
- Mas de 70 posturas con fotos, instrucciones paso a paso y alertas de voz para introducir las poses
- Secuencias y herramientas integradas para que puedas crear tus propias secuencias
- Pranayama (respiración), Meditación, Ashtanga Yoga y otras populares rutinas de yoga
- Temporizador guiado con ajustes variables
- Ordena Rápidamente y Busca Posturas


Construido con amor por NexStudios Japón

¡NOTA sobre Actualizaciones! Todos son gratis!

Más información sobre las actualizaciones @

http://www.nexstudios.jp/yogatrainerpro.php

¡Gracias! ¡Construida con Amor!


También disponible:
- Tai Chi PRO

Nuestras aplicaciones favoritas incluyen:
- Tetris
- Simcity
- Facebook / MySpace
+ Yoga Trainer PRO

Funciones
- Video Instrucciones
- Voz en Off
- Más Posturas
- ¡Mejor Secuenciación!

Nota - Esta es una aplicación grande (a causa de los vídeos) - por favor deja que se descargue completamente antes de cargarla.

¡Con Mucho Cariño!
Novedades de la versión 8
- Nuevo soporte para 4 IOS
- Nuevo contenido
- Corrección de errores
- Ediciones editor de secuencias de
Capturas de pantalla del iPhone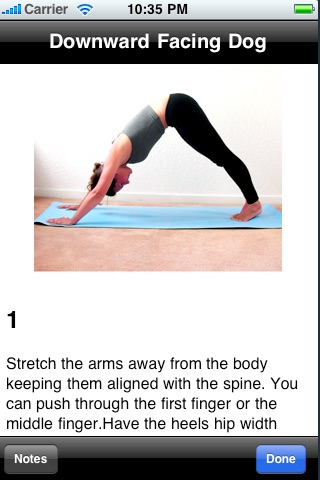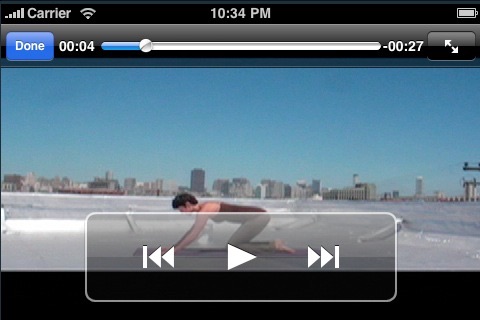 Reseñas de usuarios
Not Worth Purchasing
Not only is does this app lag and have several technical problems that should be worked out, it's hardly better than the free version for the average customer. If you are not into inversions and other advanced yoga poses, you should stick with the free version. It has everything you need in terms of basics and was, in my opinion, a very good app. I mistakenly thought that a good app could only be made better, so I purchased Pro and have since deleted it from my iPod because I was unsatisfied. It was definitely a waste of money.

I gave it two stars instead of one because it does actually provide a good array of asanas and tells you some things about the history and true purposes of yoga. However, the free version does the same thing.
Pro version is a Rip off!!
I upgraded to Pro thinking it would be better and include more routines like it claimed and let me save mine. But its exactly the SAME as the free version. I want my money back. This is a rip off. I basically have two exact apps now and the only difference is one says PRo and one free. And i still cannot scroll down my saved routine poses.
Still needs fine tuning
I'm giving this app 3 stars because the 1.99 it cost was recouped after the first lesson - 6 months ago. However, after the introduction of IOS 4, the app had consistently crashed. The good news is this seems to have been remedied in it's latest upgrade.
The bad news...unfortunately it still crashes on the creation of personalized yoga routines, a feature that initially attracted me to this app - alas, now rendered useless.
Ver en iTunes
$1.99

Categoría:

Estilo de vida

Actualizado :

15/07/2010

Versión:

8

Tamaño:

336 MB

Idioma:

Inglés

Vendedor:

Aedeas Group, LLC
Compatibilidad: Requiere iOS 3.1.3 o posterior. Compatible con iPhone, iPad y iPod touch.