Eschalon Book III
By Basilisk Games
Open the Mac App Store to buy and download apps.
Description
Eschalon: Book III brings the trilogy to a climactic end as you seek to uncover the mystery of your past, the secrets of the Crux stones, and who the Orakur really are. You'll traverse miles of virtual wilderness and dungeons, filled with secrets and danger, in an unparalleled role-playing experience designed to feel like a true pen-and-paper RPG.
Screenshots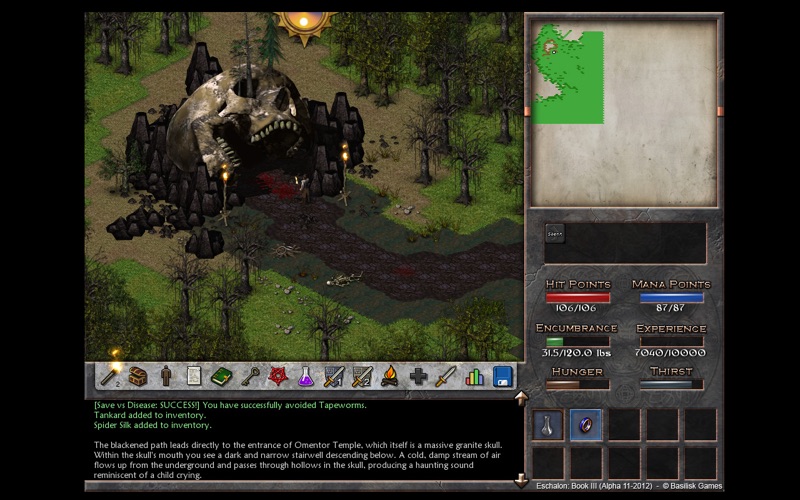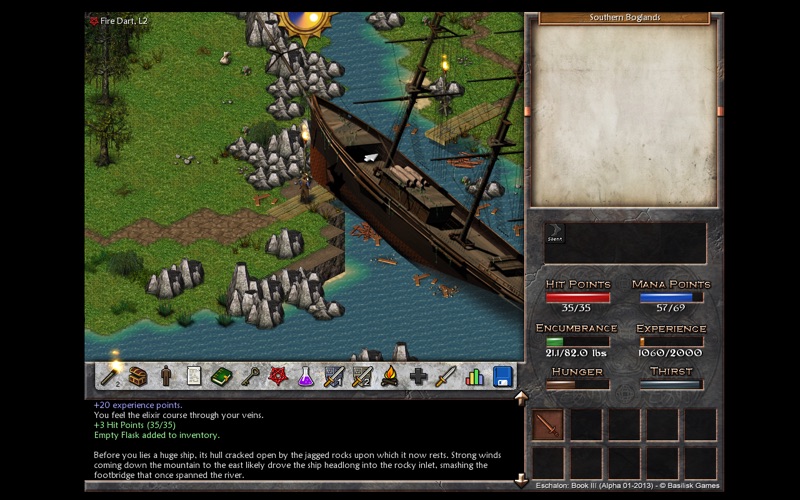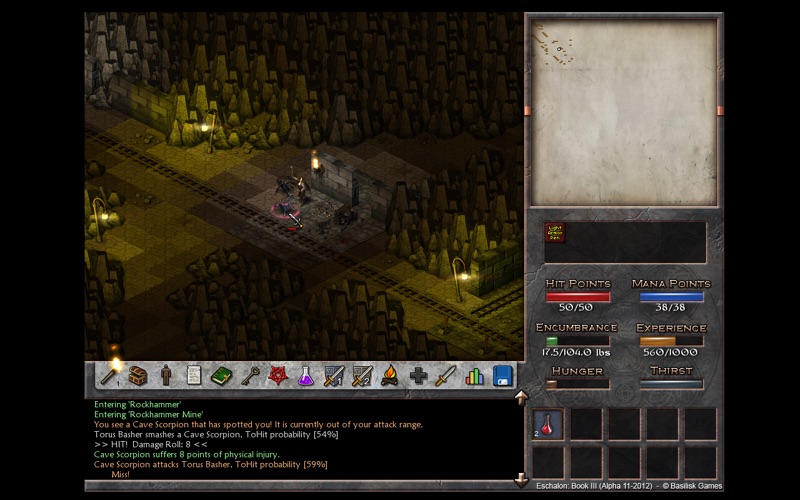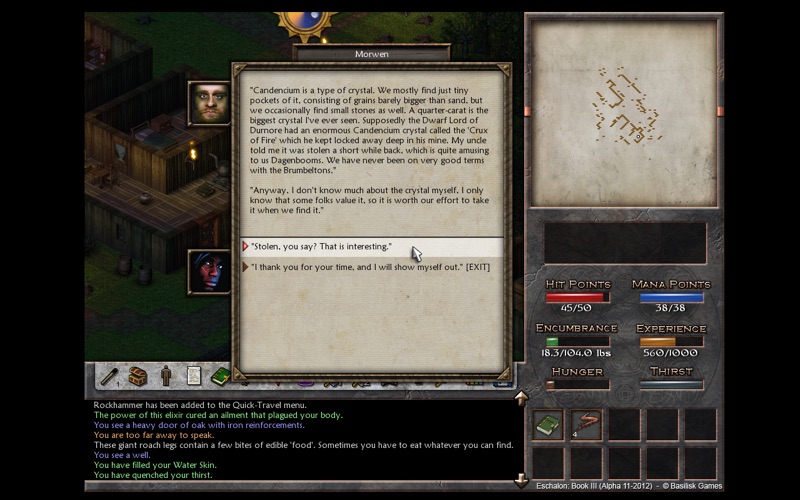 Customer Reviews
a highly atmospheric and replayable RPG
I like this game very much. It's not really easy, because a character can be taken in many directions. When you strengthen yourself in one way, you really do sacrifice enhancement elsewhere you might later want. But that makes it highly repayable when you try it once as an upright mage and another time as an agnostic fighter or an evil thief.

The music and atmosphere are particularly good, e.g. the hollow metalic clanking sounds in a mine, or the satisfactory "thwack" as an arrow bounces off your "compress nimbus." There are many entertaining and thoughtful touches, such as the day night progression, and the momentary scene lighting from lightening. As for downsides, it's hard to live from foraging, money is scarce, and it's a bit easy to lose the main theme in the side quests. Overall, at the price, I think it's a highly recommendable indie game.
Decent Conclusion
I was really excited about this game coming out, but I was slightly disappointed by it. It's still a very awesome game, but it feels too much like a book II re-release. There aren't many significant gameplay changes, and too many of the resources from the previous games were reused, in my opinion. The music and cinematic cutscenes for book II were really well done, but for this game I wasn't that impressed. I also felt like the end of the game in particular was kind of empty and odd. I think this game is a good formula that was simply reused. However, with the official editor tools about to come out I think this game is still worth your money and interest. Overall a decent rpg that needs some holes filled in with expansions.
The best isometric RPG
I disagree with reviewers like "Thomasareed" who say the game has a "problem" because you can't get all of the skills.

That's the whole point of this game! You have to make crucial decisions about what skills you get, and you can't just be a godlike character with every skill in the game.

That being said, if you play your cards right and purchase as much skill training as possible before using your skill points, then your character can get pretty loaded.

The whole fun of the game is the challenge in the early stages of the game when you have to decide between either (1) spending skill points fof immediate benefit, or (2) making it a bit more challenging and holding out until you can get max training in the skill.

So IMO the skill system is a huge PLUS for this game, and in addition it has excellent story and atmosphere, and a fun turn-based gameplay (that is sort-of realtime because sometimes moving quickly gives you an extra attack against a fleeing enemy.)
View in Mac App Store
$14.99

Category:

Games

Released:

Mar 06, 2014

Version:

1.01

Size:

446 MB

Language:

English

Seller:

Thomas Riegsecker
Compatibility: OS X 10.6.6 or later