Firewatch
By Panic, Inc.
Editors' Choice
Open the Mac App Store to buy and download apps.
Description
Firewatch is a single-player first-person mystery set in the Wyoming wilderness.

(NOTE: Firewatch is a video game about adults having adult conversations about adult things. If you plan on playing with a younger gamer, that might be good to know going in.)

(GRAPHICS NOTE: dedicated graphics are required for a smooth experience. Mac Pros, 5K iMacs, and 15" MacBook Pros 2014 or newer, are recommended.)

The year is 1989. You are a man named Henry who has retreated from his messy life to work as a fire lookout in the Wyoming wilderness. Perched high atop a mountain, it's your job to look for smoke and keep the wilderness safe. An especially hot, dry summer has everyone on edge. Your supervisor Delilah is available to you at all times over a small, handheld radio—your only contact with the world you've left behind. But when something strange draws you out of your lookout tower and into the forest, you'll explore a wild and unknown environment, facing questions and making choices that can build or destroy the only meaningful relationship you have.

INCLUDES

• A stunningly beautiful wilderness environment that expands as you explore.
• A tailor-made story: the choices you make shape the narrative and build relationships.
• An edge-of-your-seat mystery.
• Secrets and discoveries to be made over every hill.

FEATURING

• Living, breathing characters brought to life by Cissy Jones (The Walking Dead: Season 1) and Rich Sommer (Mad Men)
• A spectacular wilderness environment by Olly Moss (Illustrator) and Jane Ng (The Cave, Brutal Legend)
• A thrilling story and script by Sean Vanaman and Jake Rodkin (The Walking Dead: Season 1, Poker Night at the Inventory)
• A stirring original soundtrack by Chris Remo (Gone Home)
• Fluid first-person animation by James Benson (Ori & The Blind Forest)
• Gameplay scripting and design work by Patrick Ewing (Twitter) and Nels Anderson (Mark of the Ninja)
• Programming by Will Armstrong (Bioshock II), Ben Burbank (Costume Quest 2, Space Base DF-9), and Paolo Surricchio (Deadpool, Call of Duty Advanced Warfare)
Screenshots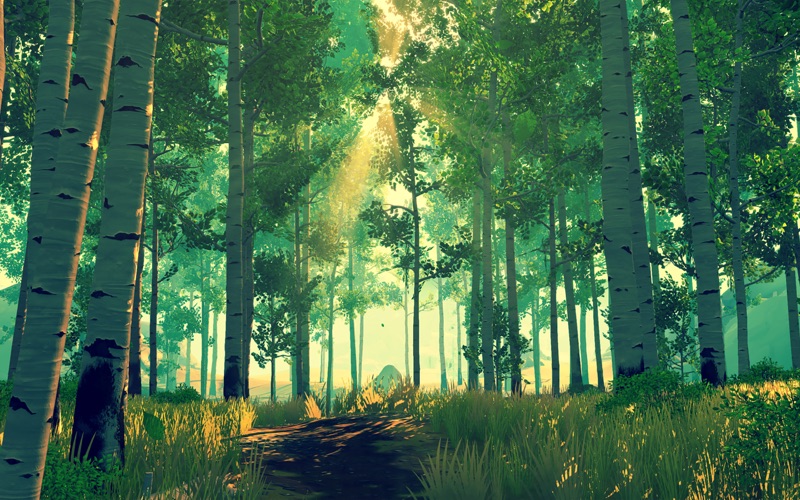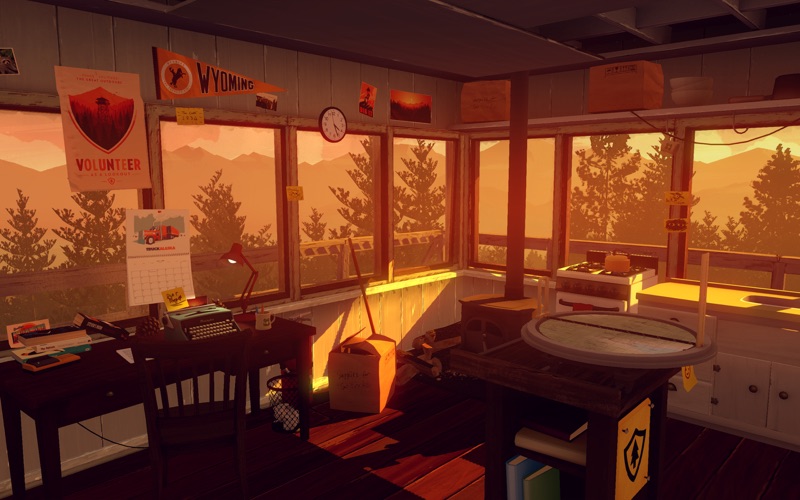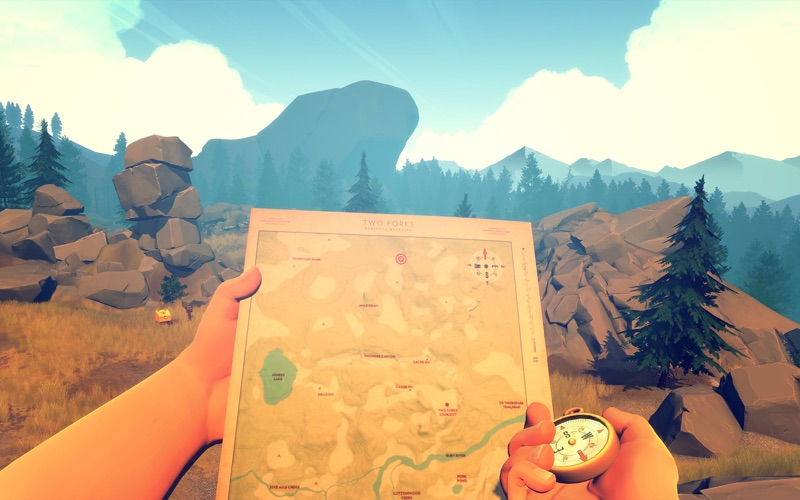 Customer Reviews
Genuine Mystery and Fun
This experience was intriguing from the very start, and the story always kept me wondering where things were going from first launch. There were mysteries at every turn, and my interest in solving them advanced as situations proceeded to get weirder and weirder. This mystery succeeds where others fail — it was genuinely creepy and often made the hairs on my arm stand up. This is a wonderful (however sad) story told in an unique way. I was touched deeply as my Dad has dementia, and I am currently going through many of the emotions that our protagonist wrestles with.

I stayed up way too late playing this adventure the first night and couldn't wait to finish it the next. I do wish the story came together a bit more at the end. The reveal is not as exciting as it seemed it would be. I would, however, gladly pay again to experience more from this maker.
Very entertaining but short
I really liked this game and enjoyed playing it, but unfortunately only for a few hours. The story is well written and involving but quite short. The environment is beautiful and the mechanics are great, it really is fun to play, unfortunately there really just is not very much content. This game reeks to high heaven of a game that had much higher ambitions than the final product. It seems like the project ran out of funding and they just had to rush a product to market. If there had been alternate storylines like the game seems to be set up for it truly would be an amazing once in a generation game. It is too bad this isnt the case as I was captivated by the story, and was wondering if I had done cetain things differently what hte outcome would have been. After reading about it some the only difference is dialouge and the world turns out to be dissapointingly small. Worth one play through, similar to watching a movie. So this game shoulnt cost more than $10
Firewatch
Great game play and intuitive controls! Excellent graphics and engaging storyline!

For anyone who has been to a US National Forest, especially those out west, this game is spot on in recreating the experience of hiking in the summer. The Wyoming flora & fauna, weather, sounds, NFS elements, topo maps and local Wyoming branding are also highly accurate. As a Wyoming native (a very rare breed it would seem), this game literally brought me back to some of the fondest memories of my childhood going up into the mountains in the '70s/'80s.

One surprising thing (for me anyway) was the coarse language. While it is "accurate/authentic" in a sense, it could have easily been removed and not affected gameplay or reduced the level of realism. Otherwise, this is a great game for MacOS from the makers of another great tool with a long quality history with Apple. Good job Panic! :-D
View in Mac App Store
$19.99

Category:

Games

Released:

Dec 15, 2016

Version:

1.0.6

Size:

2.19 GB

Language:

English

Seller:

Panic, Inc.
Compatibility: OS X 10.9 or later, 64-bit processor