Flowstate
By Overman
Open the Mac App Store to buy and download apps.
Description
33% OFF LIMITED TIME

HUFFINGTON POST: "An unparalleled writing experience"

GQ: "One of the most powerful mechanisms to spur the imagination"

THE VERGE: "Among the cleanest and best designed note-taking apps I've ever used on iOS"

DIGITAL TRENDS: "May force you into producing the best writing of your life"

MASHABLE: "Kept my nose to the grindstone better than any cup of coffee ever could"

VOX: "For the first time in my life, my fingers moved continuously across the keyboard for 15 minutes"

BOSTON GLOBE: "Forces you into 'the zone' and keeps you there"

JUDD APATOW: "Thanks!!!"

○ "Elegant"
○ "Dangerous"
○ "Relaxing"
○ "Perverted"
○ "A godsend"
○ "Sadistic"
○ "Intuitive"
○ "Diabolical"
○ "Your best friend"
○ "Your worst nightmare"
○ "Beautiful"
○ "Like a drug"

SLATE | WIRED | THE NEXT WEB | THE VERGE | MASHABLE | ENGADGET | THE BOSTON GLOBE | HUFFINGTON POST | LIFEHACKER | GQ | BUSTLE | NOFILMSCHOOL | VOX MAGAZINE | DIGTAL TRENDS | MACWORLD | POPSUGAR | APP ADVICE | TECH TIMES | EXAMINER | PSFK | THE DAILY ORANGE | NEWSLEDGE | SPEIGEL

——————————————————————————

THE SITUATION

The world is a hive of distractions, multi-tasking, and cultural ADD. Many sit down to write and watch hours vanish with nothing to show but a trail of browser tabs. Flowstate is a response to the amphetaminic digital age. It frees the writer to turn on, tune in, and open up.

HOW IT WORKS

Choose how long you want to write (5, 15, 30 min), then enter a flow session. If you exit early, or stop typing for longer than five seconds, all progress is lost. The only way to save your work is by writing until the timer ends.

WTF?

Flowstate is guided by a simple philosophy: flow, then react.

What does it feel like to write with pure momentum? What comes out when you hurtle deeper and deeper without pausing to tweak or edit?

For those willing to set aside their preconceptions of how to write, they may find a companion in Flowstate: a single law that silences the analytical brain and amplifies a voice of candor.

TRIPPY

What you have to offer is you. The way out is through.

——————————————————————————

TECHNICAL STUFF

Your documents are synced across all devices
Exclusive to OS X and iOS
Built by Overman
What's New in Version 1.22
**Major reliability improvements**

• Fixed margins bug
• Fixed bug that caused crashing upon completing flows
• Fixed bug that saved flows when quitting mid-session
• Fixed visual glitch that cause clones to appear after completing flow

• New settings menu
• Added hotkeys and menubar access.
• Added export to .txt

• Sync improvements
• Speed improvements
• Under the hood improvements.
• Accessibility improvements.
Screenshots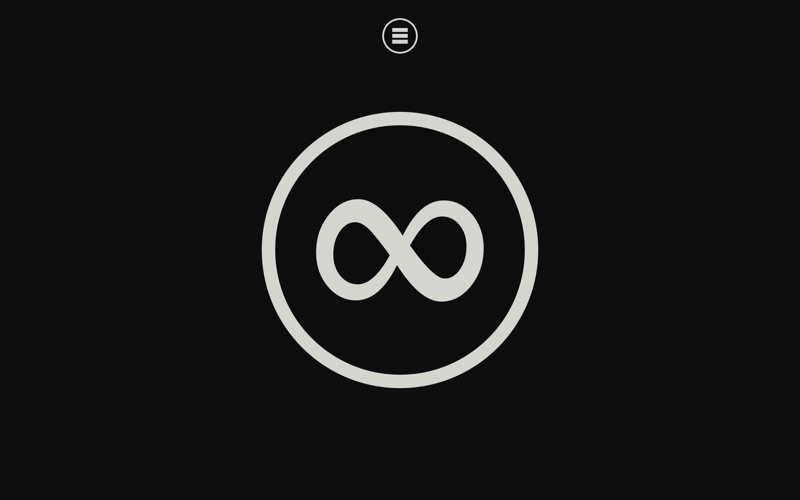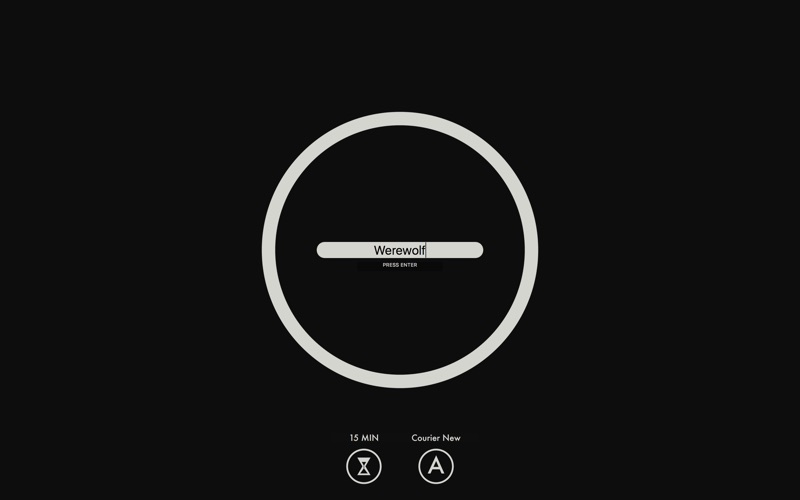 Customer Reviews
Best Way To Bring Out The Writer Within You
Review is coming from a Mac mini late 2012 running Yosemite with a SSD drive running macOS Sierra GM Beta. Since this only works with EL Cap and higher I'm using Flowstate on my external SSD running the Sierra GM Beta.

The app runs so smooth. Love the different times and fonts you can choose. When typing I played with the text disappearing to the point where it was 'almost' totally gone, and resume typing to bring the text back in a-nick-of-time. It's fun to play around with how long you have before the text actually is gone.

I like the way you can save your work as well as the different ways it can be saved, for example, by name, by date, etc. For testing, I did a bunch of text returns to get me to the bottom of the page and kept on hitting return so it's good to know that you will never run out of a page to type on.

One thing, when the time is up there's no feedback, maybe that's a good thing. The timer turns into a button that you click on to end the writing session, or if you prefer, just keep on writing (the good thing).

This app really forces you to write. My problem is I still find myself doing spelling edits. To stop that, when I make a spelling mistake I try to either retype it or if my fingers become all thumbs I hit return and start a new line.

I believe if I use this app 'everyday', it will help me become a better writer.
Just a little bit hesitant
I think the idea behind the app is great. But I wish there were some additional options, or at least greater transparency. For example: it's OK that the text disappears after a set period of time if you don't keep typing. But I'm an old guy with slower reaction times, and I'd like the option to increase that to 7, 8 or maybe even 10 seconds to better suit my own pace. I like the fact that sessions are stored automatically in iCloud, but I'm not crazy about the fact that they are (apparently) stored in the Flowstate sandbox where I can't see them. It appears that the only way I can access them as text files is by exporting them from the app. Once a session has been saved, I would prefer an option that let me access the file directly.

I guess what I'm saying is that in some ways it's a little TOO stripped down for my taste. But I can see the value of the discipline, and I'm going to keep using it for awhile and see what happens.
great concept, decent implementation
Great concept— the only thing I've found (besides drugs) that prevents me from trying to do the impossible and squeeze out a perfect first draft rather than trusting the revision process.

The one design gripe I have is that while this works great for sittings of an hour or less, it's a bit too draconian for two or three hour sessions — some of us mortals occasionally have to pee, answer urgent phone calls, or go check on the fire alarm, whatever. It'd be nice if there were a setting such that if you failed to stay engaged with the text for five seconds it took a screenshot of everything before wiping your work. Having to retype a screenshot would be annoying enough to deter me from using the setting to undermine the app's purpose, I think.

Unfortunately, the brand's whole marketing angle is embarrassingly hypermasculine and sort of /r/im14andthisisdeep — as if my Sunday School teacher's idea of what Nietzsche was like came to life and collaborated with the Dr. Pepper TEN advertising team to market an app. Makes it tough to recommend it without caveat to my friends, who are all either women or sensitive wusses like myself.

EDIT: Sync's working better, so I've deleted those quibbles and upped the rating.
View in Mac App Store
$9.99

Category:

Productivity

Updated:

Apr 25, 2017

Version:

1.22

Size:

3.0 MB

Language:

English

Seller:

Overman, LLC
Compatibility: OS X 10.11 or later, 64-bit processor