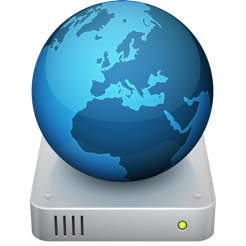 Description
Update your web site as often as you like exactly as if you were copying files between folders on your computer!



In order to maintain your Web site you surely need some kind of FTP software however not all the FTP tools available today seem to be designed with frequent uploading in mind. Indeed, they are not always as handy as they could or should be. Actually, they all seem to copy each others. Updating files on your server can be a repetitive and boring process, and in many cases it's more trouble than it's worth. It doesn't have to be that way, however, as FTP Disk makes this whole process much more intuitive.



With FTP Disk just drag and drop your files directly on a server in the list to get them uploaded to the selected path. You can create as many servers as you need with different paths and initiate several uploads at the same time. Of course you can also log into servers as usual, navigate thru directories, create files and folders, download and upload files, modify text files with the built-in editor, preview pictures and change permissions.



FTP Disk not only offers a very handy and easy-to-use interface for managing servers, indeed it is also very easy to navigate thru directories. Thanks to the directory bar, a visual and interactive control that displays your current location, you can move to other directories with a single click of your mouse. You can create favorite locations and jump to them at any time. Those favorites are available from the server panel so you can go directly to a directory when connecting to a server or upload files to it!



Key Features



- All-in-one interface with simultaneous views of remote and local files for easy transfers.

- Visual and interactive directory bar for easy navigation thru directories.

- High-speed multiple downloading and uploading including directly to disconnected servers.

- Support for the FTP and FTPS protocols.

- Built-in text editor to edit remote text files and remote pictures viewer.

- Support for duplicating, copying and moving files and folders.

- Advanced file permission and ownership editor.

- Complete server manager with support for unlimited favorite paths.

- Complete FTP error checking and handling.

- Detailed connection log of commands sent and responses received from the server.
- The file editor is now faster and always displays the text cursor.
- A new 'Help > What's new' menu let's the user read the version history from newer to older.
- The application no longer depends on any Carbon libraries on Mac OS X, Cocoa only.
-Fix: Erroneous alert displayed when uploading files after canceling closing the browser window.
Ratings and Reviews
Works for the most part!
This FTP client works okay though I've got free ones that work much better. Finder integration would have been nice. The frequent connection problems are a little bothersome where my other FTP clients like CyberDuck stay connected. I don't like to leave support issues in reviews but since their website is down along with their support forum I'm left with no choice: Please fix the "Copy URL" function which I use religiously consistently doesn't format the links properly so in effect the function produces broken links. I bought this APP for the advertised convenience and for some of the non-functioning functionality. Are you guys still in business? If so please fix your website and customer support channels.
Need sftp
This application is really good and I would rate it with 5 starts but it doesn't have sftp (SSH) secure ftp connection with port 22.
I really appreciate if this can be included, other wise I will have to invest in some other application.
Disfunctional:
I was disappointed when I purchases this program because it doesn't open. Seemed a like a good idea at the time kind of thing...
Information
Seller

Max Programming, S.L.

Size

6.8 MB

Category

Languages

English, Dutch, French, German, Italian, Japanese, Portuguese, Russian, Simplified Chinese, Spanish, Swedish, Traditional Chinese

Age Rating

Rated 4+

Copyright

© Copyright 2000-2011 Max Programming, S.L. All Rights Reserved

Price

$17.99
Supports
Family Sharing

With Family Sharing set up, up to six family members can use this app.