Gangstar: Miami Vindication
By Gameloft
Open the Mac App Store to buy and download apps.
Description
Enjoy the most immersive full-3D crime simulation ever on Mac! Gangstar: Miami Vindication has a new, unique feel that delivers a deep storyline of revenge: plunge into Miami gang life and live a fast-paced adventure to liberate your little brother who has been kidnapped by the Armada gang for unknown reasons…

"With its huge city, impressive voice acting, and competent controls, Miami Vindication is a big win for Gameloft" (148apps.com)
"An incredibly ambitious game" (SlideToPlay.com)

WELCOME TO MIAMI
- A long lifespan, with more than 75 varied missions: infiltrate gangs, snipe enemies, escort witnesses, chase cars and survive the jungle of Miami.
- An amazing reconstruction of an entire sprawling metropolis with a massive open-ended environment that recreates Miami, including Downtown, Miami Beach, The Harbor, Miami Bay, and The Swamps.
- Beware of the Miami PD! Thanks to the new improved AI, the cops will react intelligently and call for FBI reinforcements if needed.

TONS OF NEW VEHICLES AND WEAPONS
- New amazing vehicles to drive, from regular cars & motorcycles to boats, jet skis and even a helicopter!
- Storyline missions will take you inside each of these vehicles as you race, chase and take on time trials.
- Defeat rival gang members by using a new arsenal of weapons including grenades, flame throwers and Molotov cocktails. See just how it feels to blow out Miami!

A UNIQUE FEELING OF REALISM
- A deep storyline of revenge: the scenario was jointly written with a scriptwriter from the popular TV show, "The Wire" and is delivered by countless breathtaking, voice acted cutscenes.
- A true feeling of freedom: complete missions at your own pace and do absolutely anything you want, by day or by night.

Follow Gameloft on Twitter to get more info about this game and all our upcoming titles at http://twitter.com/gameloft or read our official blog at http://blog.gameloft.com/
Screenshots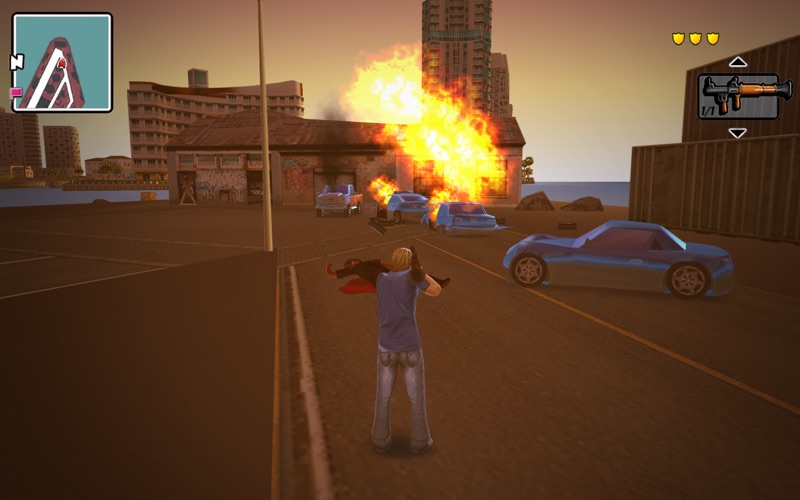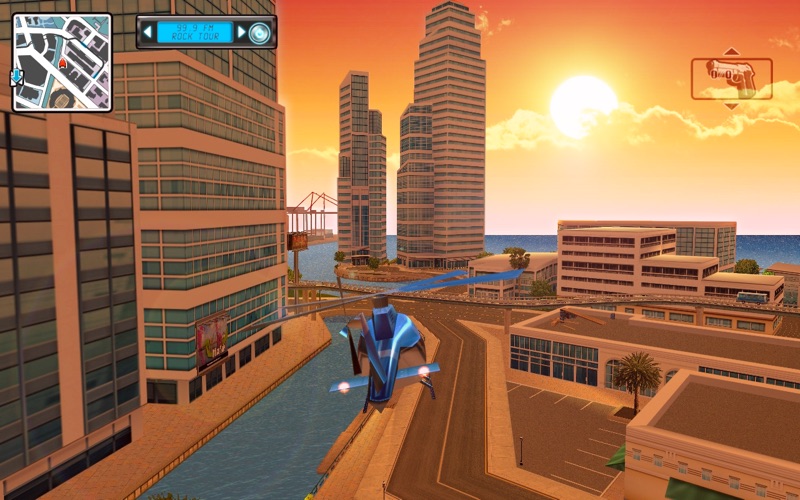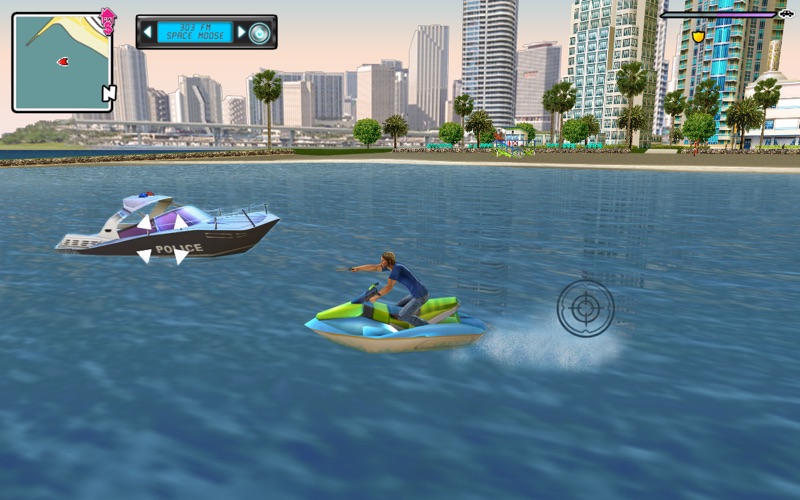 Customer Reviews
Glad to see it
I enjoyed this game on the iPhone aside from its sluggish performance, but the only reason it's that way is because my phone is 2nd generation and very much obsolete. It's good to see it ported to the mac and everything handles pretty well. Graphics have been toned up a bit from it's iPhone predecessor and the game looks great. Controls are fairly easy to get used to but you'll find missions that require you to climb up things to be a little difficult. If this can be fixed with an update that would be awsome. Another problem i've been having is sometimes vehicles don't want to move at all. They don't want to go forward, backward but the wheels will turn. If that can be fixed that would be great. Other than that, the game is very good.
Great game but...
I had this game on my iphone and i loved it and its even better on mac. It took many attempts to lauch it tho… It keep crashing but i finally got it working and put it in windowed mode and now it works every time. So if you do get this game don't give on it. when u get it working just put it in windowed mode and you should be good. But developers….. plz fix this.
Low quality
This game's looks remind me of the PS1 era, except that this particular title has many bugs and performs very poorly. As an advid gamer that doesn't like waste drive space (I use a Macbook Air), I find myself wishing that I paid more attention to the poor reviews for this title.

Update: I updated my Macbook's Operating System to OSX 10.9.2, and now this game doesn't run at all - it instantly crashes on startup,
View in Mac App Store
$6.99

Category:

Games

Released:

Sep 15, 2011

Version:

1.0.0

Size:

373 MB

Languages:

English, Chinese, French, German, Italian, Japanese, Korean, Spanish

Seller:

Gameloft
Compatibility: OS X 10.6.6 or later