Gone Home
By The Fullbright Company
Editors' Choice
Open the Mac App Store to buy and download apps.
Description
"Gone Home is the greatest video game love story ever told." -The New York Times

"A remarkable achievement. 9.5/10" -IGN

"A captivating and deeply poignant journey of discovery. 9.5/10" -GameSpot

June 7th, 1995. 1:15 AM You arrive home after a year abroad. You expect your family to greet you, but the house is empty. Something's not right. Where is everyone? And what's happened here? Unravel the mystery for yourself in Gone Home, a story exploration game from The Fullbright Company.

Gone Home is an interactive exploration simulator. Interrogate every detail of a seemingly normal house to discover the story of the people who live there. Open any drawer and door. Pick up objects and examine them to discover clues. Uncover the events of one family's lives by investigating what they've left behind.

Go Home Again.
What's New in Version 1.1
New commentary mode- listen to the developers, the voice actress, and the composer explain their work in the game, as well as Corin Tucker of Heavens to Betsy and Sleater-Kinney discuss the Riot Grrl movement.
Screenshots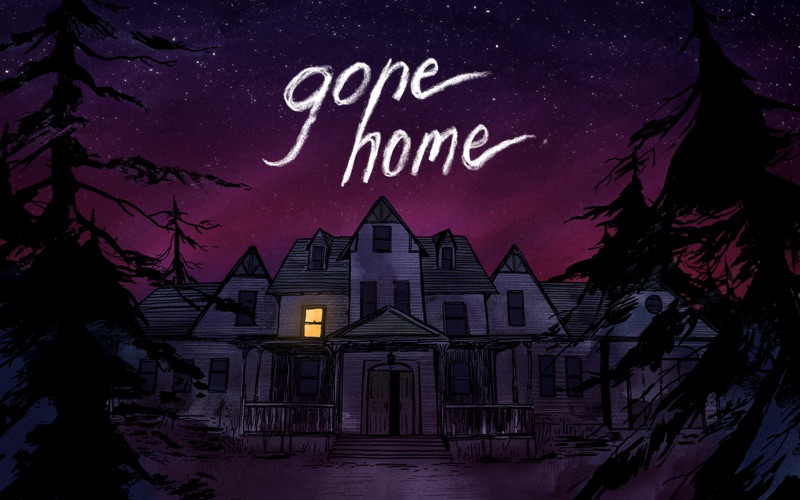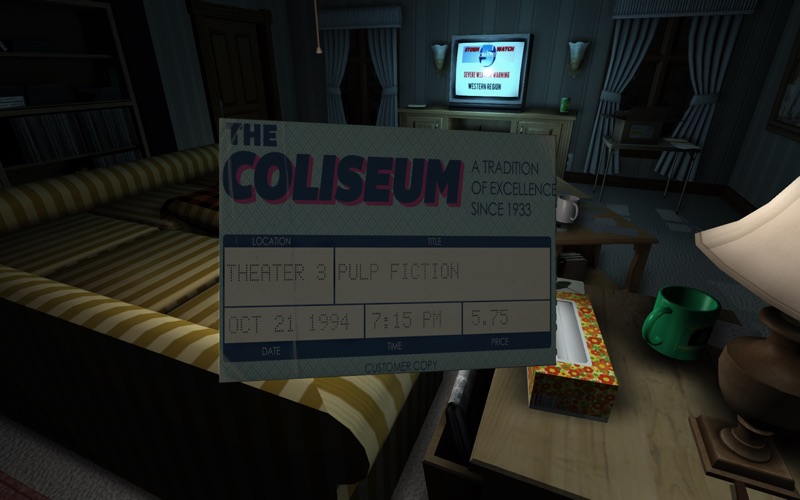 Customer Reviews
Great, albiet overpriced
Simply put, I loved this game. The story was moving and captivating and the end was wonderful. The mechanics of the game made it easy to play and very intuitive. I definitely enjoyed all of the little nuances in the game (music, stories, notes, that comment about leaving all of the lights on) and they really made it feel like you were in a real house with real people. It was definitely interesting to try and predict where the story was going at the beginning since I didn't know anything about it, you could see it going in a lot of different directions. My main complaint would have to be either the price or the length of the game. I loved the fact that it was short enough to play in one sitting (I actually reccomend not breaking it up), but because it is so short there really isn't any replay value, $15 or $20 seems a little steep. The only reason that I was willing to pay that much is because I had heard multiple good reviews and I had some money left over on my account. I would absolutely love it if there were additional installments though. Overall, it was a great game, but if more like this are made (which I sincerely hope there are) they should be longer, replayable, or cheaper.
Fairly well thought out, immersive gameplay, comparatively overpriced
Briefly, this game was very immersive and managed to keep and aura of spookiness around itself despite there really being nothing spooky at all. The developers succeeded in making a game where you begin to understand and care about the characters they've created despite there being no actual characters to interact with directly. I thought the game was, overall, very unique and enjoyable, and at the end it was rather heartwarming. That said, I do agree with some other reviews which say the game is overpriced. It's not that it isn't a game deserving of $20, but that compared to other, larger games with more developers and more hours of gameplay, it seems overpriced. I would say a perfect price point for this game would be $15, not $20. But hey, that's just me, and like I said this game was good and interesting, although not quite challenging enough.
the definition of overrated
I've been reading positive reviews about this game for months, so I finally decided to buy it. Three hours later, I'm done.

Sometimes I get the feeling that video game reviewers will get excited simply because a game does something different and will forget to take it at face value. What this game does differently is it creates a first person point and click adventure and then it removes anything resembling a puzzle. There are three combinations to find and a couple of hidden keys, but beyond that you just…open drawers and read notes. Sound fun? Of course it doesn't, but for some reason the majority of video game reviewers have convinced themselves that it is

The people that think that this games story is enough to carry it must never have read a book in their life. The atmosphere does not match the story - you going in thinking there will be some kind of mystery or intrigue, or maybe even something paranormal, but there is none…the story is actually pretty staightforward and boring. Two hours into this game I stopped caring about opening drawers and reading notes and I just wanted to finish it

And finally, TWENTY DOLLARS!? I've been buying video games since the N64 came out and this is by far the biggest ripoff I've ever encountered. This should be $5 at the most. If you can't resist giving this game a try then please at least wait until the price drops, otherwise I can almost guarantee you will feel like you wasted your money
View in Mac App Store
$14.99

Category:

Games

Updated:

Oct 24, 2013

Version:

1.1

Size:

648 MB

Language:

English

Seller:

The Fullbright Company
Compatibility: OS X 10.7 or later